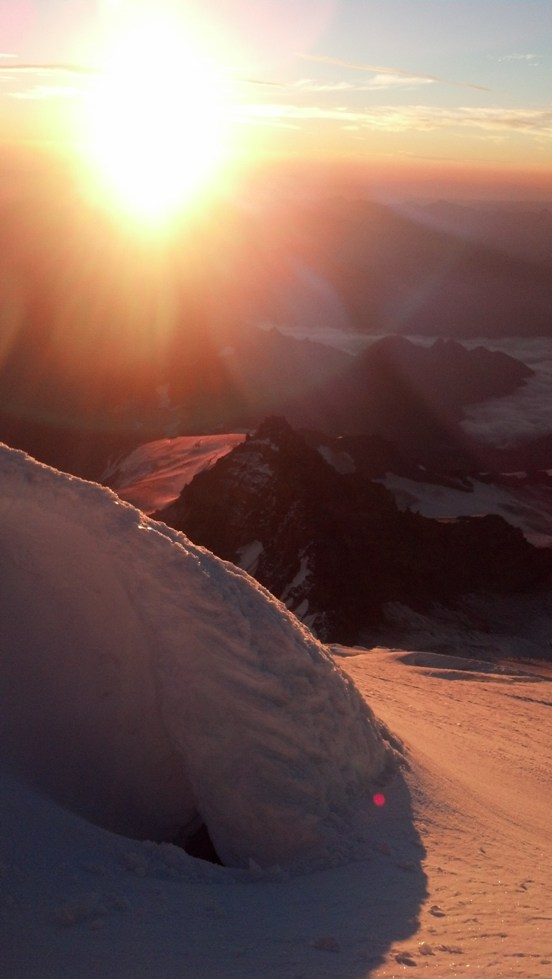 The Expedition Skills Seminar - Muir September 15 - 19 led by RMI Guides Brent Okita and JJ Justman reached the summit of Mt. Rainier today. Brent reported a beautiful day with no winds and blue skies all around. The team will conclude their week on the mountain tomorrow.
We look forward to seeing them at Rainier BaseCamp tomorrow afternoon.
Congrats!! Awesome!
Posted by: Nissa on 9/20/2013 at 3:15 pm
Great job Sanath! We are very excited for you, can't wait to hear all about it and have a safe trip back.
Manju
Posted by: manjula on 9/20/2013 at 12:35 pm