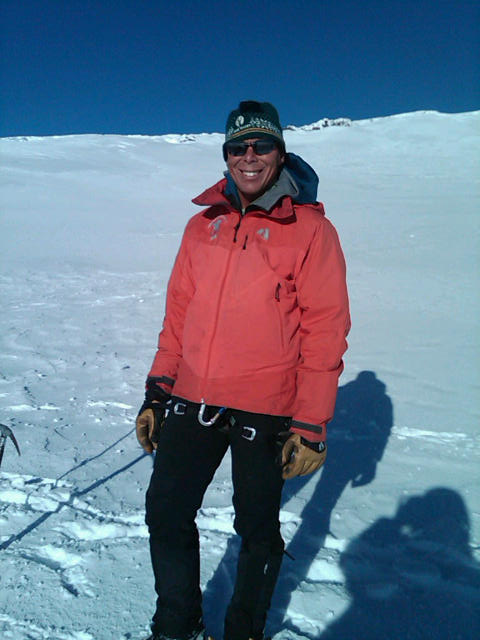 Our Four Day Summit Climb teams reached the top of Mt. Rainier early today, by the light of the blue moon. The guides reported good weather, the winds were decreasing, and it was cold!
This summit climb marked RMI Guide Brent Okita's 450th summit of Mt. Rainier! Congratulations on your remarkable milestone!
We would also like to congratulate RMI clients Alex and Julie. News from the summit this morning that Alex proposed to Julie and she accepted! A special day on Mt. Rainier!
Greetings from Upstate NY. Dixon and Kevin, glad you reached the summit in one piece and hope you enjoyed.
Posted by: Dave Miller on 9/4/2012 at 11:10 am
Hi to all of you,
Congrats to all of you on a great climb to the top. A special congrats to Alex and Julie; how romantic to have a proposal at the summit during the Blue Moon. Have a safe climb down the mountain.
Love & hugs,
Lee and Ilona
Posted by: LEE & ILONA on 9/1/2012 at 4:56 pm