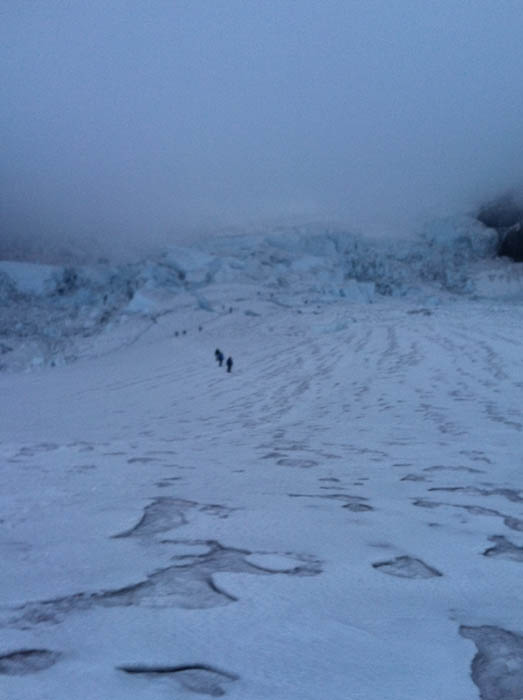 The Four Day Summit Climb led by RMI Guides Elias de Andres Martos and Leon Davis were unable to reach the summit of Mt. Rainier this morning. The teams returned to Camp Muir at 7:45 am from their high point of 12,700'. While at Camp Muir the teams will gear up for their descent to Paradise; we look forward to greeting them when they arrive back at Rainier Basecamp later today.
Mom and Aunt Kathy congratulations on a wonderful adventure! You worked so hard and I can't wait to hear about the beautiful climb.
Posted by: Camilla on 9/3/2013 at 3:56 pm
Mom and Aunt Kathy—
Congrats!!! So proud of you both. Sorry the weather didn't collaborate but I'm sure it was beautiful and so fun!
Posted by: katie on 9/3/2013 at 9:08 am