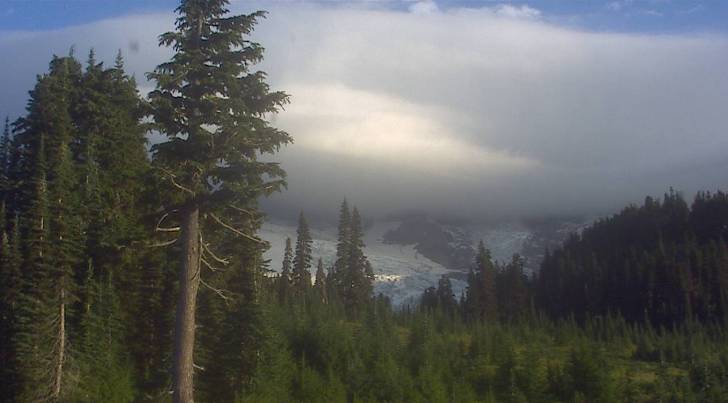 RMI Guide Billy Nugent led the Four Day Summit Climb to the top of Disappointment Cleaver this morning before encountering strong winds, low visibility, and precipitation. The teams have safely returned to Camp Muir and are getting ready to descend back to Paradise. We are excited to welcome the teams back in Ashford early this afternoon.
We are so proud of you, Doug. All your hard work and training has paid off. Can't wait to hear all about your adventure! Mom and Dad Hicks
Posted by: Byron and Nancy on 9/5/2013 at 6:54 am
Way to go Jack and Beth!!! Sorry to hear you couldn't make it all the way to the top, but way to get to 12,300'!!! Can't wait to hear more about it next week!
James Rogers
Posted by: James Rogers on 9/4/2013 at 5:23 pm