Our Four Day Summit Climb Teams led by RMI Guides Tyler Reid and Garrett Stevens were roped up and ready to go early this morning but the ensuing lightening storm and thunder showers kept the teams at Camp Muir. They plan on leaving Camp Muir at about 8 a.m. this morning and will make their way back to RMI Basecamp early this afternoon.
Congratulations to today's teams.
Juli, Megan, and Wes,
Thinking about y'all and praying for good weather! Send pics when you can.
Much love, Karen and Steve
Posted by: Karen Ghormley on 9/5/2013 at 5:10 pm
Hi Wes, Megan and Juli—not sure how the weather is and how it's impacting climb, but hope you are having a blast regardless. We have been thinking of you all week. Love, Jake and June bug
Posted by: KK and Bear on 9/5/2013 at 4:15 pm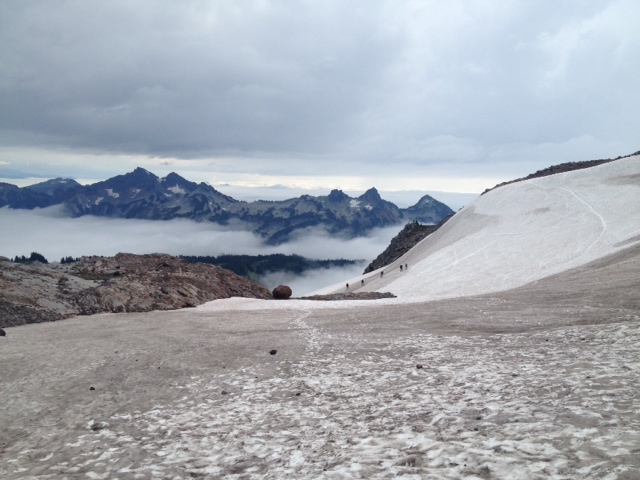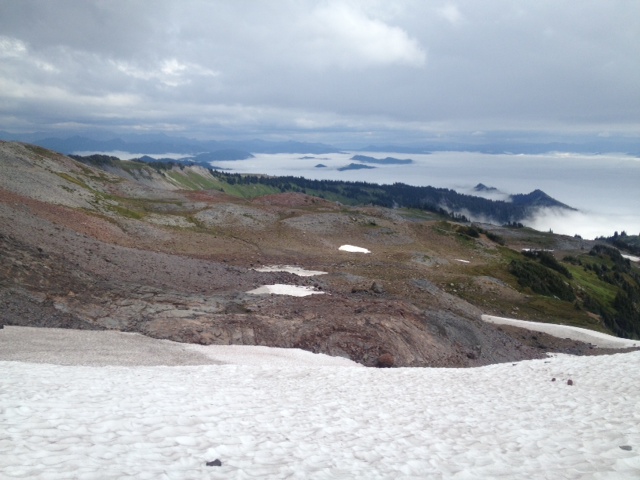 These are the days that I really love being a mountain guide. Sharing the beauty of Mt. Rainier in September can only be understood by experiencing the beauty of Autumn on Rainier.
The wild flowers are popping in full color. The marmots are whistling. And despite marginal weather, the low marine layers really make the mountains appear luminous and majestic.
The photos don't do it justice so get off the couch, push yourself away from the desk and get on out here!
Janet & Peter, Random says 4 hooves up for the summit tomorrow! Resting and relaxing at home, Gretchen says "I could have done the first 17 miles with you!" We are hoping the weather will be perfect and that you enjoy your climb to the top in the morning. Cheers!!!
Pat and Jeanne
Posted by: Pat on 9/5/2013 at 9:32 pm
Be safe and finish strong!
Posted by: julie grooms on 9/5/2013 at 7:57 pm