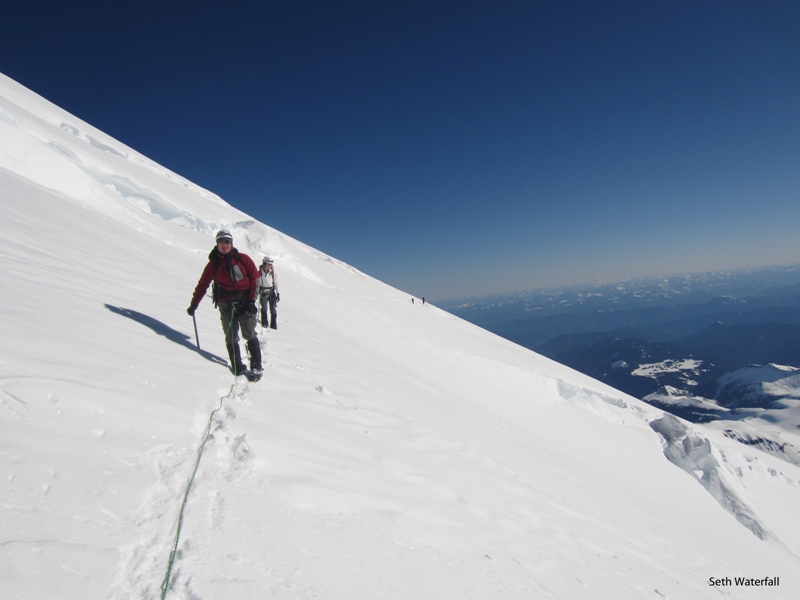 Our Four Day Summit Climb teams led by RMI Guides Mike Walter and Eric Frank are standing on the summit of Mt. Rainier today. Eric reported 10 – 15 mph winds, and beautiful weather. They will spend about an hour on the summit before starting the descent back to Camp Muir.
Congratulations to today's teams!
I was originally signed up to make the climb with you guys, but messed my back up and had to cancel. Although I wasn't with you in person, I was certainly with you in spirit, and watched as you started your climb on Friday. I was one of the volunteers you encountered on your way up. Way to go!
Posted by: Ric Walters on 9/21/2012 at 2:26 pm