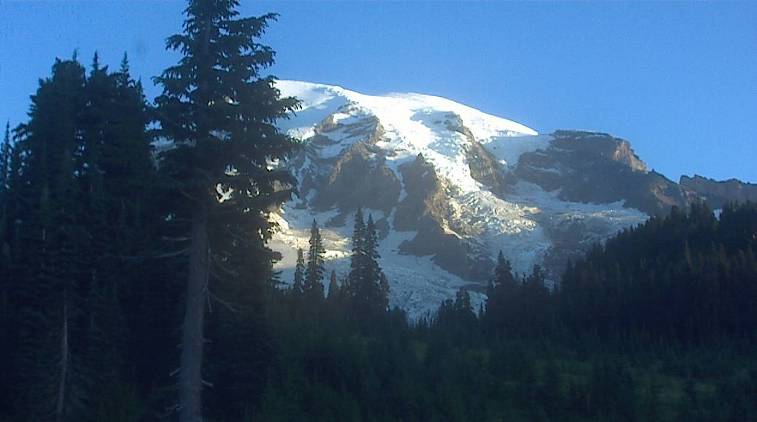 The Four Day Summit Climb led by RMI Guides Dave Hahn and Leon Davis reached the top of Disappointment Cleaver before route conditions forced them to turn around. When Dave called to check-in around 7:15 am, the teams were descending the lower third of the Cleaver en route to Camp Muir. They will be back in Ashford later this afternoon.
I am so proud of all of you guys! You had a dream and went for it! You are my heros!!! Be safe and come home in one piece!
Posted by: Susan Angell on 9/9/2013 at 2:29 pm
Bummer guys! We had an issue with the route two days before as well. Next time!
Posted by: Jeff Marcoux on 9/9/2013 at 11:58 am