Entries By lance colley
The Four Day Summit Climb led by RMI Guides Casey Grom and Mike Soucy reached the Summit of Mt. Rainier this morning. The Team reported strong winds, clouds and deteriorating weather. They have started their descent and are en route back to Camp Muir.
Congratulations to Today's Team!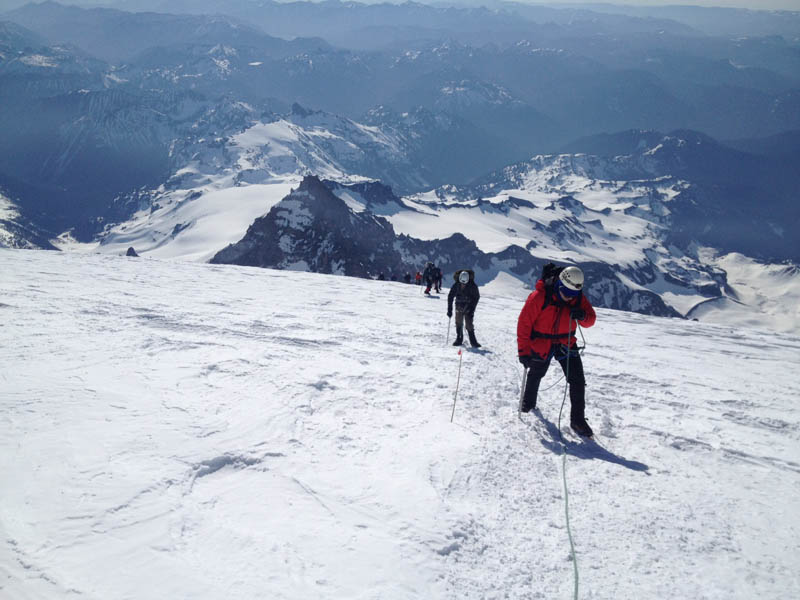 The Mount Rainier Summit Climb team led by JJ Justman topped out on Columbia Crest at about 7:30 this morning. JJ reported great weather and light winds of about 15 – 20 mph. After spending some time on the summit, the team began their descent about 8:20 a.m.
Congratulations summit team!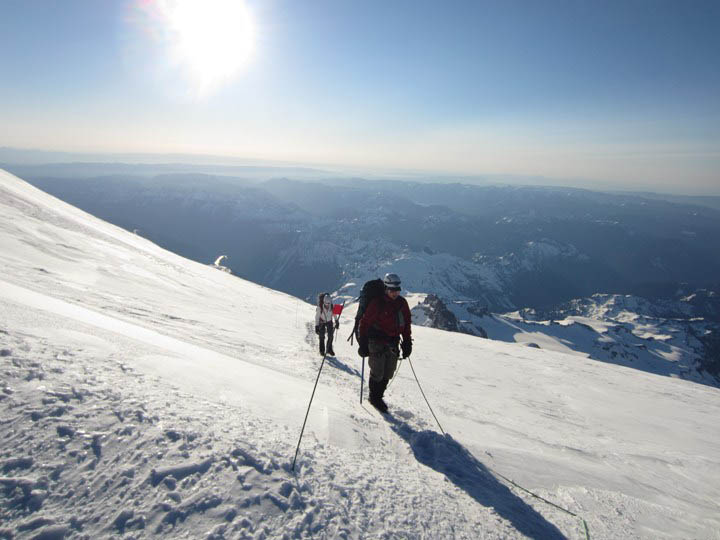 The Four Day Summit Climb led by RMI Guide Brent Okita reached the summit of Mt. Rainier this morning with 100% of their team members. Brent reported perfect conditions with light winds and clear skies.
They started their descent from the crater rim shortly after 7 a.m. and will return to Camp Muir for a short break before continuing down to Paradise.
we look forward to seeing the group at Rainier BaseCamp this afternoon.
Congratulations to the entire Four Day Summit Climb June 4 - 7, 2013 Team!
Way to go Ian and Jack and the entire team. Such a wonderful accomplishment. mom
Posted by: pat white on 7/7/2013 at 5:04 pm
Congratulations Matt & Scott & the entire team! What an awesome achievement!
Posted by: Anne Kinate on 7/7/2013 at 10:45 am