Entries By pablo puruncajas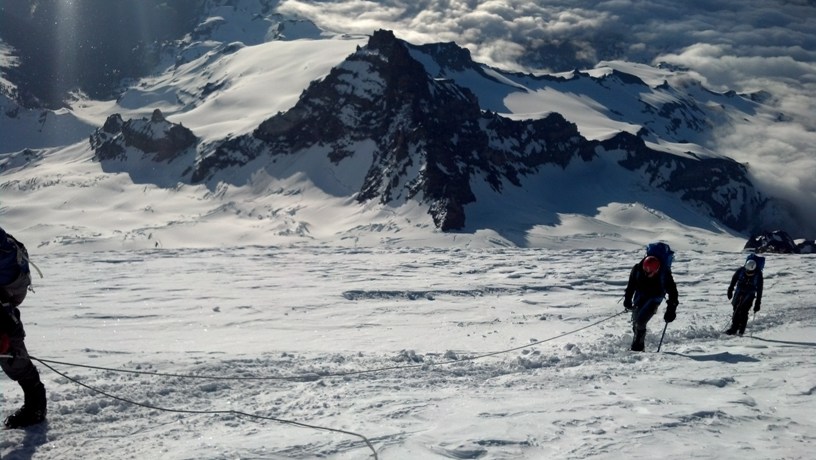 The Four Day Summit Climb led by RMI Guides Seth Waterfall and Pablo Puruncajas reached the summit of Mt. Rainier this morning. The teams are descending to Camp Muir to rest and refuel before making their way to Paradise. We look forward to seeing them in Ashford later today.
I am awestruck!!! You two rock! Stay safe!
Posted by: Debbie Reese on 6/9/2014 at 6:24 am
Goes? If so, congrats on reaching the summit. Standing by for photos and stories.
Posted by: Chris Krivonyak on 6/2/2014 at 9:33 pm
The Four Day Summit Climb May 23 - 26, 2014 was forced to turn around at the top of Disappointment Cleaver today due to poor weather. RMI Guides Eric Frank and Pablo Puruncajas made the call to start the descent. The team will return to Camp Muir and then start their descent to Paradise later this morning. We look forward to seeing everyone at Rainier BaseCamp this afternoon.
Be safe and finish strong. You showed courage, strength, and good judgement!
Posted by: julie grooms on 5/26/2014 at 2:11 pm