Print all Trip Details
Print this Page
Travel Consultant
RMI has partnered with Erin Rountree to provide comprehensive travel support. We have been working with Erin for many years. As an independent agent of the Travel Society, she has booked countless miles for adventure travelers across the globe and is extremely knowledgeable about the travel needs of our programs. Please call (208) 788-2870 or send email to [email protected].
Travel Insurance
We highly recommend travel insurance for this trip. Your travel insurance policy should include trip cancellation, trip interruption, trip delay, baggage loss or delay, medical expenses, and evacuation.
Navigating through the different options for travel insurance can be challenging. To help make the process straightforward, we have partnered with Harbor Travel Insurance because their policies are specifically designed for adventure travel and offer coverage for remote areas, and for activities like mountaineering, climbing, skiing, and trekking, without any altitude restrictions.
When purchasing Travel Insurance, here are a few items to consider:
Read the fine print. Travel Insurance will refund you when canceling for a covered reason for any non-refundable cancellation fees. However, there are exclusions, so make sure you understand the "covered reasons."
Confirm that your activity is a covered "activity." Not all travel insurance policies will offer coverage for activities such as mountaineering, climbing, skiing, or trekking adventures. Policies can also exclude coverage for activities due to the gear used (crampons, ice axe), for activities that go above certain elevations, or for activities in a particular region of the world. If there are exclusions, you may need to add an "Adventure" or "Sports" package to cover your activity.
Verify that your state of residence is allowed with the policy that you are purchasing. Not all insurance companies offer policies in all 50 states.

Harbor Travel Insurance covers the following critical benefits:
Evacuation to a nearest appropriate hospital once hospitalized.
Trip cancellation/interruption, primary medical expense coverage, sporting goods, baggage loss, emergency dental, AD&D and more.
Completely integrated one-stop program with a single contact for emergency services to travel assistance and insurance claims
24/7 access to paramedics, nurses and military veterans.
Harbor Travel Insurance is powered by Redpoint Resolutions, a medical and travel security risk company. Their team is comprised of special operations veterans, paramedics, Stanford Medicine affiliated physicians, former intelligence officers, insurance actuaries and global security experts with dozens of years of experience in theaters around the world. The Redpoint network covers the globe, making them uniquely equipped to provide elite rescue travel insurance – in every sense of the word.
Getting There
Rainier BaseCamp is located in Ashford, WA and is the home of RMI Expeditions, Whittaker Mountaineering, Whittaker's Bunkhouse, and Mt. Rainier Visitor Center. Ashford is located 75 miles from the Sea-Tac Airport and most climbers traveling to Ashford in winter will want to rent a car. This is the most convenient and reliable way to get here.
Ride Share: If you are interested in sharing a ride, please go to your RMI Account, then to "Discussion Board" and "Ride Share" to post your information.
Other transportation options are:
Keven - Tacoma Yellow Cab
Phone: 253-678-2631
Email: [email protected]
Seattle Airport Car Service
Phone: 206-375-4000
Email: [email protected]
Ashford Area Accommodations
The Hideaway Tiny House
The Overlook
Whittaker's Motel and Historic Bunkhouse | 360-569-2439
Nisqually Lodge | 360-569-8804
Alexander's Lodge | 360-569-2300
Wellspring Spa & Cabins | 360-569-2514
Guest Services Inc: (Paradise Inn and National Park Inn) | 253-569-2275
Mt. Rainier Visitor Association | 360-569-0910
Camping
You may also go to VisitRainier.com to search for accommodations in the Ashford Area.
Weather
For updated Mt. Rainier weather forecasts, click here.
Please click on the links below to see the Mt. Rainier webcams:
Tipping
Our guides work hard to ensure your well-being and success on the mountain. If you have a positive experience, gratuities are an excellent way to show your appreciation. Amounts are at your discretion and should be based on your level of enjoyment. Tips for excellent service normally average 10 – 15% of the cost of the program. If you would rather not bring the guide gratuity with you on the trip, you can send a check or call the RMI office to pay with a credit card upon your return.
Facts
Mt Rainier became the nation's fifth National Park in 1899, some twenty-nine years after it was first climbed. Mt. Rainier National Park encompasses 235,625 acres and is 97% wilderness and 3% National Historic Landmark District. Mt. Rainier, at 14,410', is the most prominent peak in the Cascade Range. It is a dormant volcano that last erupted approximately 150 years ago.
Guided mountaineering activity has taken place from the late 1800's, and The Mountain is still considered a prime training ground for climbing in Alaska, South America and the Himalayas. With more than 20 active glaciers encompassing some 36 square miles of ice, Rainier boasts the largest ice cover of any peak in the lower 48 United States. Its weather can be deceptively gentle or as fierce as encountered on any high mountain anywhere in the world. There is a wealth of information on the Mt. Rainier National Park website. We encourage you to enhance your enjoyment of the climb with some fun facts about the Park and history of climbing there.
Resources
General Information on Mt. Rainier National Park (MRNP)
www.nps.gov/mora
The Mountaineers Book - www.mountaineersbooks.org
Gateway Communities & Activities outside Mt. Rainier National Park
www.visitrainier.com
Recommended Reading
The Challenge of Rainier, by Dee Molenaar
Mt. Rainier - A Climbing Guide, by Mike Gauthier
Mt. Rainier: The Story Behind the Scenery, by Ray Snow
National Geographic Trails Illustrated MRNP topo map
Print all Trip Details
Print this Page
Qualifications
This trip is open to all individuals in excellent physical condition with intermediate to advanced skiing skills. The ability to comfortably ski moderate, ungroomed terrain in ski areas is required.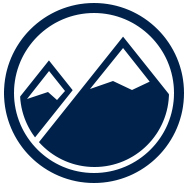 Get In The Best Shape Of Your Life And Then Go Climb A Mountain
Physical Fitness Training
Mountaineering requires a high degree of physical stamina and mental toughness. Even for the healthiest and fittest individuals, climbing mountains qualifies as an extremely challenging endeavor.
Start immediately. Start a rigorous fitness and training program now with the goal of arriving in top physical condition and confident in your skills.
Be intentional. Focus on gaining the necessary strength, stamina and skills to meet the physical and technical demands of the climb.
Be sport-specific. The best fitness and training program mimics the physical and technical demands of your climbing objective. The closer you get to your program date, the more your training should resemble the climbing.
For the Backcountry Ski Course, you are preparing for:
Skiing into a base camp with a 45-50 lb load
Ski touring with a 20-25 lb load
Nothing ensures a personally successful adventure like your level of fitness and training. Bottom line: Plan on being in the best shape of your life and ready for a very challenging adventure!
Below are approximate outlines of the program's physical demands that will be helpful in planning your training schedule and goals:
Total Skiing Time

Elevation Gain / Loss

Total Distance

Pack Weight

DAY 1

n/a

n/a

n/a

n/a

DAY 2

3 - 4 Hours

Gain = 2,000'
Loss = 1,000'

4 Miles

40 lbs

DAY 3

6 Hours

Gain = 2,500'
Loss = 2,500'

4 Miles

20 - 25 lbs

DAY 4

5 - 7 Hours

Gain = 1,000'

1.5 Miles

20 - 25 lbs

DAY 5

8 + Hours

Round Trip

Gain = 3,500'
Loss = 4,500'

8 Miles

Round Trip

20 - 25 lbs
Please refer to our Resources for Mountaineering Fitness and Training for detailed fitness and training information.
Acclimatization
No acclimatization is necessary for this program.
Print all Trip Details
Print this Page
Equipment List
---
Provided Equipment
RMI provides the following equipment for your program: tents, stoves, fuel, shovels, climbing ropes, and blue bags (for solid waste disposal).
Every guide on your climb will carry rescue equipment and a first aid kit. Each climb has two-way radios and a cell phone for emergency contact.
Print all Trip Details
Print this Page
MEALS
On the Backcountry Ski Course you will need 4 mountain lunches, 3 dinners, and 3 breakfasts while on the mountain.
MOUNTAIN LUNCHES
Mountain lunches are eaten during short breaks throughout the day. We continually snack to keep our energy levels up while we climb - lunch begins just after breakfast and ends just before dinner! Avoid packing any items that require preparation or hot water.
The importance of having foods that are genuinely enjoyed cannot be overstated. Eating properly is the key to maintaining strength while in the mountains. In order to combat the loss of appetite at altitude we aim to have a variety of foods that stimulate the whole palate, from sweet to sour to salty.
Recommended mountain lunch items: dry salami, smoked salmon, jerky (turkey, beef, fish), small cans of tuna fish, individually wrapped cheeses such as Laughing Cow or Baby Bell, crackers, bagels, candy bars, hard candies (Jolly Ranchers, toffees, Life Savers), gummy bears, sour candies (Sweet Tarts), cookies, dried fruit, nuts, energy bars, GORP mixes, and drink mixes (Gatorade/Kool-Aid).
Breakfast
Single-serving instant oatmeal or Cream-of-Wheat makes a good main course fare. A variety of granola bars, pastries, fruit and a hot drink mix of coffee, tea, cocoa or cider are suggested.
Dinner
Freeze-dried entrees are very convenient; it is best to be familiar with their taste (and the effects they may have on your stomach) in advance of your program. Instant soups and Cup-o'-Noodles are popular supplements to your main course. As an alternative, you might consider bringing a cold main dish such as chicken, pizza, sandwiches, pasta salads or stir-fry. We also recommend your bring hot beverage mixes such as coffee, tea, cocoa, or cider.
Don't worry too much about the nutritional aspect of meals; concern yourself more with a high calorie intake. Most importantly, choose a variety of foods that you like to eat. One of the normal, albeit disconcerting, adjustments to altitude is a slight loss of appetite.
Ample cold water is available for drinking and replenishing water bottles. Hot water will also be provided for your meals (freeze-dried dinners, instant soups, instant oatmeal, etc) and hot drinks. When planning your menu, don't bring any items that require extensive preparation, cooking or simmering. We are able to provide you with boiling water, but do not have the ability to actually cook food items.
Print all Trip Details
Print this Page
covid-19 procedures
We require that all climbers and guides have received the primary COVID-19 vaccination series (1 or 2 doses depending on manufacturer) to join our programs. You will need to upload a copy of your COVID-19 Vaccination Card into your RMI Account before you can be confirmed on the program.
We also require climbers read, sign, and agree to RMI's COVID-19 Operating Procedures and complete two Health Screenings (one 14 days before your program date and one upon arrival) in order to participate in the program.
Payments
Deposit Payments: A non-refundable deposit payment of $550 per person secures your reservation.
Deposit payments may be made via MasterCard, Visa, American Express*, e-check/ACH, or check from a U.S. bank.
Balance Payments: The balance payment is due 120 days before the start of your program.
Balance payments may be made via MasterCard, Visa, American Express*, e-check/ACH, check from a U.S. bank or wire transfer.**

**Wire transfers must cover all fees charged by your bank. The amount of the incoming wire to our bank must equal the balance payment amount.

A payment reminder is emailed approximately three weeks before your payment due date. If your balance payment is not received 120 days before the start of your program, your reservation will be canceled, and all program fees forfeited.
Payment in full is required when registering for a program within 120 days of the departure date.
*There is a 3% surcharge on all credit/debit card transactions. Credit/debit cards are not accepted for payments of $10,000 or more.
Cancellation
The $550 per person deposit is non-refundable and non-transferable.
All cancellations require written notification. Once the RMI Office receives your written notification of cancellation, the following policy applies:

If you cancel 120 or more days before the start of your program, the $550 per person deposit will not be refunded.
If you cancel less than 120 days before the start of your program, no refunds will be issued.
Due to the time-sensitive nature of these programs, and the amount of preparation time required for this program, we strictly adhere to our policy and cannot make exceptions for any reason.
Cancellation Insurance
We highly recommend travel insurance for this trip. Please see our Travel Tab for details.
Change of Date
Date changes are subject to availability and apply only to the current climbing season. Date changes may be requested at anytime up to 90 days prior to your departure date for a $200 fee per person. There are no date changes allowed less than 90 days before departure.
Risk Management
Please clearly understand that mountaineering is inherently a hazardous sport. Managing risk is RMI's number one priority. Our guides manage significant hazards inherent in mountaineering such as avalanches, ice fall, rockfall, inclement weather, and high winds, but they cannot eliminate them.
You are choosing to engage in an activity in which participants have been injured and killed. While those accidents are indeed infrequent, they may occur at any time and be out of our control. We ask that participants acknowledge the risk and hazards of mountaineering, and make their own choices about whether or not to engage in this activity.
Participant Responsibilities
Mountaineering is both an individual challenge and a team endeavor. Each Participant is required to share in the responsibility of the safety and success of the team. For this reason, we ask that each Participant:
Possess the necessary physical and mental fitness required for this program.
Review and understand all program information.
Update the RMI Office if there are any changes to your health or medical information before departure.
Be properly attired and equipped as outlined in the Equipment List.
Act in a considerate manner toward all team members.
Help minimize our impact on the environment and follow appropriate Leave No Trace practices.
Describe yourself, honestly and accurately, in terms of fitness, health, skills, abilities, and your equipment to your guide staff.
Communicate with your guide staff if there are any changes in your medications or health while on your program.
Adhere to the advice of your guide staff.
Continue to self-assess throughout the program, evaluating your fitness, health, skills, and abilities in terms of the demands required of the program.
RMI reserves the right to dismiss the Participant from a program or to send the Participant to a lower altitude at any time if the RMI Guide Staff determines, in its sole discretion, that the Participant is not physically, technically, or psychologically prepared for, or capable of participating in the program, or for any other reason that may compromise the safety, health, or well-being of the Participant or the entire group. If this decision is made, the Participant will not receive any refunds or credits and will be financially responsible for all additional costs associated with an early departure, including but not limited to, evacuation, transportation, hotel reservations, meals, etc.
Zero Tolerance Harassment Policy
Rainier Mountaineering, Inc. (RMI) does not tolerate harassment or mistreatment of our participants or employees. Inappropriate conduct under this policy may include conduct that creates a disrespectful, intimidating, hostile, degrading, humiliating, or offensive environment for a participant or employee. Engaging in such conduct is a violation of this policy.
RMI may consider conduct to be in violation of the policy even if it falls short of unlawful harassment under applicable law. When determining whether conduct violates this policy, we will consider whether a reasonable person could conclude that the conduct created an intimidating, hostile, degrading, or demeaning environment.
Violation of this policy may result in removal from a program, as well as refusal to provide services indefinitely. We place the utmost value on the safety of our participants and employees. Please report any incidents to RMI management.
Age requirement
All participants must be 18 years old at the time of registration.
General Policies
RMI's program schedule and itineraries are subject to change or adjustment based on a number of factors. These include, but are not limited to, route conditions, weather, group strength, terrain, or other environmental factors, and many other factors. RMI has complete discretion to change plans to accommodate any of these or other factors, including but not limited to, increases in program fees, changes to program schedule or itinerary, and changes to guides or staff, as necessary for the proper and safe conduct of the program. Once the program has started, the Lead Guide will decide on any changes to the itinerary, including ending the program early if the continuation of the program may compromise the safety, health, or well-being of the group.
We reserve the right to cancel any program due to inadequate signups, weather, route conditions, or for any other reason. In such a case, we will make every effort to reschedule the Participant on a different program date. If rescheduling is not possible, we will issue the Participant a refund for all program fees paid to RMI, less any non-refundable payments made on behalf of the Participant in preparation of the program, and prior to the cancellation of the program. RMI cannot be responsible for any non-refundable expenses the Participant incurred in preparation for the program (i.e., airline tickets, hotel reservations, rental cars, equipment purchases or rentals, etc.).
Once a program begins, there are no refunds or credits for weather-related cancellations, or for a program that may end early due to weather, route conditions, or any other circumstances that may compromise the health, safety, or well-being of the group. Furthermore, if the Participant decides for any reason not to begin a program, or to discontinue a program at any time, no refunds or credits will be issued. The Participant will be responsible for all additional costs associated with an early departure, including but not limited to, evacuation, transportation, hotel reservations, meals, etc.
The Participant is responsible for any costs due to COVID-19, including but not limited to, any testing fees or costs associated with medical care and/or quarantine such as hotel accommodations, meals, separate transportation, etc.
Land Costs are provided as a package, and refunds or credits will not be issued for any unused costs.
The Participant understands and agrees that RMI assumes no responsibility or liability in connection with any travel and hospitality services provided to the Participant by other companies in connection with the program, including but not limited to, the services provided by airlines, hotels, rental cars, and transportation companies and that RMI is not responsible for any act, error, omission, or any injury, loss, accident, delay, irregularity, or danger by a supplier of travel or hospitality services to the Participant in connection with the RMI program. The Participant will be responsible for all costs associated with any travel delays, missed connections, or missing baggage that requires additional arrangements (separate transportation, hotel accommodations, meals, etc.) to be made on your behalf for you or your baggage to rejoin the program.