Piercing the austral winds with its rocky 22,841' summit, Aconcagua is the highest mountain in both the Western and Southern Hemispheres, the tallest peak on earth outside of the Himalayas, and one of the fabled Seven Summits.
ACONCAGUA EXPEDITION HIGHLIGHTS
Trek up the winding Vacas Valley to Aconcagua's secluded eastern side, avoiding the larger crowds of the Ruta Normal.
Climb Aconcagua with an experienced RMI Guide, benefiting from the background, training, and expertise of our guides as you venture to higher altitudes.
Enjoy the comforts of excellent Base Camp facilities, great food, and a well outfitted expedition: all the small advantages that add up to a more enjoyable experience.
Improve your chances of reaching the summit with an itinerary that includes training and proper acclimatization and has the flexibility to accommodate for the uncertainties of Aconcagua's weather.
Take part in an RMI adventure and see why we continue to set the standard in guiding excellence.
Beginning our expedition in the tree lined streets of Mendoza, home of Argentina's famed Malbec grapes, we head into the heart of the Andes on our way to the foot of Aconcagua. We avoid the busier Ruta Normal and instead follow the Vacas Valley on our approach to the mountain, gradually introducing ourselves to the thin mountain air along the way. Three days of trekking, fording rivers, and navigating twisting valleys brings us to the base of Aconcagua's hidden east side where the climbing begins.
Standing in the heart of the Andes, wedged between Chile and Argentina, Aconcagua's lofty heights make it the ideal introduction to high altitude mountaineering.
From our Base Camp at Plaza Argentina we follow the Guanacos Variation. We establish three successive camps on the mountain, navigating the mountain's sprawling rock moraines and towering snow penitentes as we climb to our high camp at 19,600' on the mountain's northeastern side. Once properly acclimatized we set out on our summit bid, climbing past the looming rock gendarmes, beneath the cliffs guarding its summit, and up the narrow Canaleta couloir to Aconcagua's summit.
While the ascent is a relatively straightforward technical endeavor, the mountain's sheer height and unpredictable weather makes any attempt to scale it a true challenge. This is the ideal expedition for climbers looking to break new height records, gain valuable experience on long climbing expeditions to high altitudes, and challenge themselves on one of the world's great peaks.
THE RMI DIFFERENCE
Rainier Mountaineering, Inc. was established in 1969 and is one of America's oldest and most-trusted guide services. We are the largest guide service on Mt. Rainier and Denali and leaders in guiding climbs and treks around the globe. Our years of leading mountain adventures give us the experience and knowledge to create the best possible trips and we work hard to live up to our reputation as an industry leader. Our trip preparation before departure takes care of the details for you, from hotels to airport transfers, so that you can focus on preparing for the climb of Aconcagua instead of the distraction that comes with coordinating logistics.
Our Aconcagua climbs are led by RMI's foremost U.S. guides, who bring years of climbing experience on not only Aconcagua but on mountains all over the world, from the Andes to the Alaska Range to the Himalayas. As you reach higher elevations and test the limits of your experience, the value of an accomplished, highly trained RMI Guide held to our standards cannot be understated. We are also fortunate to have Grajales Expeditions as our partners in Argentina. Our close relationship with Grajales offers our expeditions the support needed to ensure a seamless experience and is a major factor behind our trips' successes.
With fresh food and dining tents at Base Camp, our expeditions are carefully planned to give our climbers the greatest level of safety, comfort and chances of success on Aconcagua. We use RMI's own climbing equipment brought from the U.S., ensuring that our expedition standards of safety, quality, and reliability are met. Our exceptional focus on detail, our unparalleled level of climber attention, and our genuine excitement for these adventures are what make our Aconcagua guided climbs truly memorable.
SAFETY
Safety has always been RMI's top priority and we strive to create the safest mountain experience possible. RMI's experienced team of guides focus on leading a fun and successful climb without compromising safety. We apply the same standards of safety we bring to Alaska and the Himalayas to our climbs of Aconcagua. Medical facilities and doctors are stationed at Base Camp and comprehensive medical kits, rescue equipment, and radio and satellite communication equipment are carried with the team throughout the climb.
Careful planning, precise ascent profiles, flexibility in our itinerary, daily weather forecasts via satellite, and diligent attention are taken as we venture to high altitudes.
As you prepare for your upcoming adventure please feel free to contact our office and speak directly to one of our experienced guides regarding equipment, conditioning, the route, or any other questions you may have about our programs. We are available Monday thru Friday 8:30 a.m. to 4:00 p.m. at (888) 89-CLIMB or [email protected].
Climber Reviews
Filter By
Print all Trip Details
Print this Page
Travel Consultant
CTT Destinations Travel Coordinator Pirjo DeHart has served climbers and adventurers for over 25 years. Specializing in small corporate and adventure travel, she works to assure your trip is stress free by taking care of the practical travel details. Each trip is handled with the utmost attention to detail so that you may focus on your adventure. You can contact Pirjo by phone at (425) 831-0367 or email: [email protected].
Travel Insurance
Travel insurance is required for this trip. Your travel insurance policy should include trip cancellation, trip interruption, trip delay, baggage loss or delay, medical expenses, and evacuation.
Navigating through the different options for travel insurance can be challenging. When purchasing Travel Insurance, here are a few items to consider:
Read the fine print. Travel Insurance will reimburse you when canceling for a covered reason for prepaid, non-refundable trip costs that you insure. However, there are exclusions, so make sure you understand the "covered reasons."
Confirm that your activity is a covered "activity." Not all travel insurance policies will offer coverage for activities such as mountaineering, climbing, skiing, or trekking adventures. Policies can also exclude coverage for activities due to the gear used (crampons, ice axe), for activities that go above certain elevations or for activities in a particular region of the world. If there are exclusions, you may need to add an "Adventure" or "Sports" package to cover your activity.
Verify that your state of residence is allowed with the policy that you are purchasing. Not all insurance companies offer policies in all 50 states.
Contact your travel protection company directly for any questions you have regarding benefits or coverage.
We have partnered with Travelex Insurance and Ripcord Insurance because they offer certain policies specifically designed for adventure travel with coverages for remote areas, and for activities like mountaineering, climbing, skiing, and trekking, without any altitude restrictions.
For your convenience, we offer Travelex Insurance Services, Inc.(CA Agency License #0D10209) travel protection plans to help protect you and your travel investment against the unexpected.
For more information on the available plans visit Travelex Insurance Services or contact Travelex Insurance (800) 228-9792 and reference location number 47-0370.
The product descriptions provided here are only brief summaries. The full coverage terms and details, including limitations and exclusions, are contained in the insurance policy. Travel Insurance is underwritten by Berkshire Hathaway Specialty Insurance Company; NAIC #22276.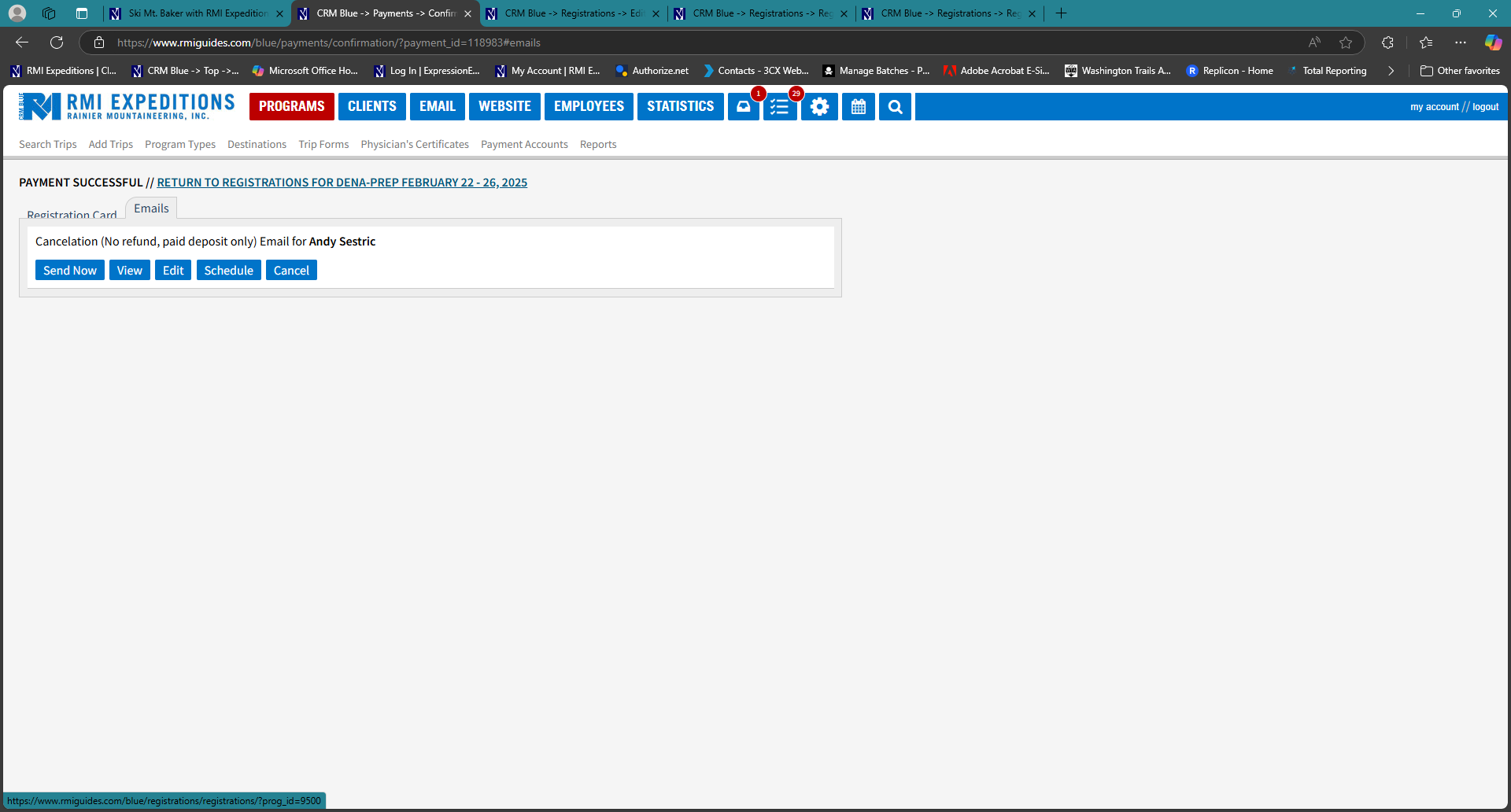 Ripcord Rescue Travel Insurance is travel insurance designed for adventurers, including the best evacuation and rescue services available.
Benefits are tailored for adventurers and include:
Rescue and evacuation from the point of illness or emergency to your home hospital of choice.
Trip cancellation/interruption, primary medical expense coverage, sporting goods, baggage loss, emergency dental, Accidental Death & Dismemberment (AD&D) and more.
Completely integrated one-stop program with a single contact for emergency services to travel assistance and insurance claims.
24/7 access to paramedics, nurses and military veterans.
Security extraction in case of unexpected dangerous and chaotic events.
Ripcord Rescue Travel Insurance is powered by Redpoint Resolutions, a medical and travel security risk company. Their team is comprised of special operations veterans, paramedics, Stanford Medicine affiliated physicians, former intelligence officers, insurance actuaries and global security experts with dozens of years of experience in theaters around the world. The Redpoint network covers the globe, making them uniquely equipped to provide elite rescue travel insurance – in every sense of the word. Whether it's reimbursing you for a cancelled trip, paying your travel medical bills or evacuating you home in an emergency, Ripcord takes the worry out of your travel.
Travel Advisories / Warnings
Please confirm any current travel advisories/warnings as well as entry requirements with the U.S. Department of State.
Getting There
Travel to Mendoza, Argentina (MDZ) typically takes 18 - 27 hours from the U.S. depending on your departure city, available connections, and flight times. Flights generally arrive in the afternoon on Day 2 of the itinerary.
Departing flights may be booked for any time on Day 23 of the program.
Entry Information
A valid passport is required when traveling to Argentina. Your passport must be valid for 6 months beyond the expected return date. U.S. passport holders may stay up to 90 days without a visa.
We suggest making a copy of the first two pages of your passport and keeping them in a separate bag as a backup. A copy should also be left with your emergency contact.
Airport Arrival
Upon arrival at the Mendoza airport, proceed to the Immigrations desk for foreign travelers. They will provide you with an entrance permit adequate for your stay. Please check the date to ensure it covers your complete stay in Argentina.

Once you receive your bags from Baggage Claim, you will proceed to Customs. There will be a random selection of bags for inspection. Be sure to keep all your bags together.

Upon arrival in Mendoza, take a taxi from the airport to our hotel.
In-Country Transportation
The provided transportation as stated in the itinerary is via private vehicle.
Immunizations & Travel Medicine
For the most current information on inoculation requirements and recommendations, please refer to the Centers for Diseases Control and Prevention.
Traveler's Health
Travelers may suffer from upset stomachs when in foreign countries. There are some basic rules, however, that can help keep you healthy.
Hygiene - It is important that you wash your hands thoroughly before meals and after using the restroom. If water is not available for washing, we recommend using a hand sanitizer.
Water - The number one rule is: don't drink the water, and that includes shower water and ice! Brush your teeth with purified water rather than tap water. You should check bottled water for a good seal and use a napkin to wipe excess moisture in drinking glasses. Take care with fruit juice, particularly if it has been diluted with water. Carefully clean the tops of bottled beverages before opening.
Food - If it is cooked, boiled, or can be peeled, you can usually eat it. Salads and fruits should be washed with purified water or peeled where possible. Be wary of ice cream and shellfish. Always avoid any undercooked meat.
Medical Emergencies
Aconcagua is a remote mountain without easy access to definitive medical care. We are our own rescue team. A rescue team headed by the Mendoza Police operates on the Ruta Normal, which joins our route above 20,500'.
The medical facilities in Buenos Aires and other urban areas in Argentina are very professional. We will work with our tour operator to access an appropriate level of care should the need arise.
Argentina Country Facts
Argentina is a country of high Andean peaks and salt flats, massive ice fields, a vast thorny wilderness known as the Impenetrable, a spectacular Lake District, penguins, flamingos, caimans, and capybaras.
The country's economy is focused around food processing, motor vehicles, textiles, chemicals and petrochemicals, printing, metallurgy, steel and agribusiness. This is a new Argentina, one emerging from a severe economic crisis with a renewed sense of identity and purpose.
Buenos Aires, the capital of Argentina, has become one of the most talked-about travel destinations in South America. It's not just a cliche that their steaks are highly acclaimed and their wines are delicious and affordable. And if you have the opportunity to experience a soccer match during your time there, you will find them full of passion and intensity.
Mendoza is at the center of the Argentinian wine industry. Though surrounded by hot, dry desert, Mendoza's extensive irrigation system both beautifies the city with greenery and allows for grape production. Summers, January in particular, can be very hot and dry in the city, with temperatures often above 100°F.
Weather
The practical climbing season on Aconcagua is January and February. We will certainly share the mountain with other climbers during these months, but the better weather and higher likelihood of reaching the summit are well worth it.
Many organizations advertise "less crowded" expeditions in November and March. Be aware that November is early spring and sees substantial snowfall and poor weather, and extreme winds and colder temperatures may be common. March is known for notoriously high winds (the Vienta Blanco or "white wind") and most tour operators have ceased operations at that time.
While there can be no guarantees of perfect weather in the mountains, our expeditions take full advantage of both the weather and route conditions for this expedition, and utilize prime months for optimal climbing experiences.
Cultural Etiquette
The people of Argentina are generally very warm and friendly to tourists. Although it is not expected that we dress formally, we should dress modestly. Casual and comfortable clothing is suggested along with comfortable shoes. Showing expensive cameras, watches, jewelry, etc. is considered unseemly and may attract unwanted attention.
A handshake and nod show respect when greeting someone. When entering a shop or home, politely use a greeting such as buenos días (good day), buenas tardes (good afternoon), buenas noches (good night). Similarly, upon leaving, even if you've had only minimal contact, say chau (goodbye) or hasta luego (see you later).
Argentines are typically proud of their country and culture. They are well-educated and tend to be cosmopolitan and progressive. Because a majority of Argentina's population originated from Europe, Russia, and the Middle East, travelers typically have little trouble fitting in.
One interesting area of etiquette is the very Argentine custom of drinking mate, a South American infused drink, which comes with its own set of rules. Foreigners will be given lots of leeway here and breaches are likely to cause amusement rather than offence.
Porter Assistance
Porters are available to help carry gear above Base Camp. They can be arranged at your request through your guide. Porters carry loads of 20 kg and prices depend on where on the mountain they are needed, varying from $195 to $390 dollars for a one-way trip. If you plan to use a porter for the entire expedition you can expect to pay approximately $1,800. Payment is due in cash at the time of service. Porter fees are not included in the trip or permit fees and are in addition to the amount we suggest you bring as spending money.
Electricity
Electricity in Argentina is different than in the United States. Argentina has standardized type I sockets and plugs. Type C plugs and power points are still commonly found in older buildings. Both are used for 220-240 volt, 50 hertz appliances. U.S. appliances will require plug adaptors, convertors or transformers. Please visit http://www.worldstandards.eu/electricity for more detailed information.
Money
The current currency of Argentina is the Peso. Check a financial newspaper or www.xe.com for the current exchange rate prior to departure.
You should anticipate spending between $1,500 - $1,700 while in Argentina. Taking into account the cost of the Aconcagua Climbing permit, the remaining $500 - $700 is adequate for personal spending money including restaurant meals, drinks, pocket money, and the Support Staff Tip Pool.
If you plan to use a porter for the entire expedition you can expect to pay approximately $1,800. Porter fees are not included in the trip or permit fees and are in addition to the amount we suggest you bring as spending money.
Cash machines are readily available in Mendoza, but become increasingly difficult to find outside of the main urban areas.
Credit cards are accepted in most, but not all, areas.
Everyone has a preferred way to carry money. Some use money belts, others have hidden pockets. Whatever you do, be aware of pickpockets and thieves in any area which caters to tourists.
Tipping
Everyone approaches tipping a little differently. Whether or not a person tips, and how much, is completely dependent upon the individual; here are some suggested tipping guidelines for your trip.
Local waiters, drivers, and other service personnel expect to be tipped. Ten to fifteen percent is standard. Some restaurants and hotels add a 10% service fee to bills in which case, no further tip is required.
Support Staff Tip Pool: We recommend that each climber contribute $100 to the Tip Pool. This is collected at the beginning of the trip and will cover group tips for all our support and mountain staff throughout the program.
Our guides work hard to ensure your well-being and success on the mountain. If you have a positive experience, gratuities are an excellent way to show your appreciation. Amounts are at your discretion and should be based on your level of enjoyment. Tips for excellent service normally average 10 – 15% of the cost of the program. If you would rather not bring the guide gratuity with you on the trip, you can send a check or call the RMI office to pay with a credit card upon your return.
Resources
Jim Ryan, Aconcagua: Highest Trek in the World (A Cicerone Guide). Cicerone Press, 2004.
This is a beautifully illustrated, useful and packable guide.
Argentina Reference and Travel Guide is a thorough orientation to Argentina, with links to various travel pages such as Frommers and Lonely Planet.
Print all Trip Details
Print this Page
Qualifications
This expedition is open to all individuals in excellent physical condition with experience at altitudes above 14,000'. Prior knowledge of, and comfort with, the use of crampons, and ice axe arrest are required. We strongly recommend participating in an RMI Expedition Skills Seminar on Mt. Rainier, in Alaska, Peru, Ecuador, North Cascades, or an equivalent multi-day mountaineering seminar prior to attempting Aconcagua.
Aconcagua's high altitude, combined with spending 14 days on the mountain, traveling in a remote area, and carrying heavy backpacks all contribute to make this a very demanding climb. When reviewing the climbing resumes of RMI climbers who have successfully reached the summit of Aconcagua, each resume had at least three of the following components:
PHYSICAL CONDITIONING: Fit individuals with focused training to prepare for carrying required pack weights.
ELEVATION: Climbing to altitudes above 15,000'.
MULTI-DAY PROGRAMS: Participating in unsupported multi-day climbing or trekking or backcountry trips carrying all gear and moving to different camps.
DATE OF LAST ADVENTURE: Climbing activities occurring within the last 3 to 5 years.
Qualifying Programs
Recommended climbing experiences prior to Aconcagua include: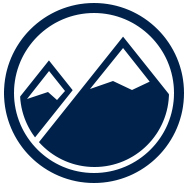 Get In The Best Shape Of Your Life And Then Go Climb A Mountain
Physical Fitness Training
Mountaineering requires a high degree of physical stamina and mental toughness. Even for the healthiest and fittest individuals, climbing mountains qualifies as an extremely challenging endeavor.
Start immediately. Start a rigorous fitness and training program now with the goal of arriving in top physical condition and confident in your skills.
Be intentional. Focus on gaining the necessary strength, stamina and skills to meet the physical and technical demands of the climb.
Be sport-specific. The best fitness and training program mimics the physical and technical demands of your climbing objective. The closer you get to your program date, the more your training should resemble the climbing.
For Aconcagua, you are preparing for:
Steep climbing with a 50-60 lb load
Strenuous physical activity for multiple hours a day for multiple consecutive days
A 12-14+ hour summit day
Mountaineering techniques requiring core strength and flexibility
Nothing ensures a personally successful adventure like your level of fitness and training. Bottom line: Plan on being in the best shape of your life and ready for a very challenging adventure!
Please refer to our Resources for Mountaineering Fitness and Training for detailed fitness and training information.
Acclimatization
The key to climbing high is proper acclimatization. Our program follows a calculated ascent profile which allows time for your body to adjust to the altitude.
Excellent physical conditioning significantly increases your ability to acclimatize as you ascend. Climbers in excellent physical condition simply have more energy to commit to the acclimatization process throughout the days and nights of the ascent, allowing their bodies to adjust to the altitude more easily.
Finally, physical performance and acclimatization are also related to how well you have taken care of yourself throughout the hours, days and weeks prior to summit day. Arriving healthy and well-rested, maintaining proper hydration and caloric intake, and protecting against unnecessary heat loss (staying warm) are all key factors in an individual's success on an expedition such as this.
Print all Trip Details
Print this Page
Equipment List
---
Provided Equipment
RMI provides the following equipment for your program: tents, group cooking equipment, climbing ropes, avalanche probes and shovels, and blue bags (for solid waste disposal).
Every guide on your climb will carry rescue equipment and a first aid kit. Each climb has two-way radios and a satellite phone for emergency contact.
Print all Trip Details
Print this Page
Meals
On Aconcagua you will need 19 mountain lunches. All of your mountain lunch items should weigh 12 - 13 lb.
Breakfast and dinner meals on the mountain are included as indicated in our Trip Itinerary. With the exception of hotel breakfasts, most restaurant meals are on your own. You are responsible for your own bottled water and drinks.
Mountain Lunches
Mountain lunches are eaten during short breaks throughout the day. We continually snack to keep our energy levels up while we climb - lunch begins just after breakfast and ends just before dinner! Avoid packing any items that require preparation or hot water.
The importance of having foods that are genuinely enjoyed cannot be overstated. Eating properly is the key to maintaining strength while in the mountains. In order to combat the loss of appetite at altitude we aim to have a variety of foods that stimulate the whole palate, from sweet to sour to salty.
Recommended mountain lunch items: dry salami, smoked salmon, jerky (turkey, beef, fish), small cans of tuna fish, individually wrapped cheeses such as Laughing Cow or Baby Bell, crackers, bagels, candy bars, hard candies (Jolly Ranchers, toffees, Life Savers), gummy bears, sour candies (Sweet Tarts), cookies, dried fruit, nuts, energy bars, GORP mixes, and drink mixes (Gatorade/Kool-Aid). All items should be commercially packaged.
Argentina does not allow the following items through Customs: cheeses, fresh meats, dried meats, fresh fruits, and fresh vegetables. Other food items may pass inspection but that decision is at the discretion of the customs inspector. Items which are generally okay include jerky and dried fruits as long as they are in their original packaging.
We will have the opportunity to purchase additional food in Argentina but we recommend you take what you need and only supplement with local food if necessary.
BREAKFAST
The breakfast menu includes items such as instant oatmeal, cold cereals (granola), breakfast / granola bars, hot drinks (coffee, tea, cocoa, cider) and local fresh fruit.
DINNER
Dinner usually begins with soup and ends with dessert, followed by a round of hot drinks. Healthy one-pot meals, incorporating fresh local food whenever practical, are served as the main course. One typical main course dinner might be spaghetti with sausage and fresh vegetables. Another meal might be chicken fajitas with cheese, tortillas, onions, and peppers. There are limitations, but the menu is planned to offer good variety and ample portions.
Print all Trip Details
Print this Page
Payments
Deposit Payments: A non-refundable deposit payment of $1,500 per person secures your reservation.
Deposit payments may be made via MasterCard, Visa, American Express*, e-check/ACH, or check from a U.S. bank.
Balance Payments: The balance payment is due 120 days before the start of your program.
Balance payments may be made via MasterCard, Visa, American Express*, e-check/ACH, check from a U.S. bank or wire transfer.**

**Wire transfers must cover all fees charged by your bank. The amount of the incoming wire to our bank must equal the balance payment amount.

A payment reminder is emailed approximately three weeks before your payment due date. If your balance payment is not received 120 days before the start of your program, your reservation will be canceled, and all program fees forfeited.
Payment in full is required when registering for a program within 120 days of the departure date.
*There is a 3% surcharge on all credit/debit card transactions. Credit/debit cards are not accepted for payments of $10,000 or more.
Cancellation
The $1,500 per person deposit is non-refundable and non-transferable.
All cancellations require written notification. Once the RMI Office receives your written notification of cancellation, the following apply:

If you cancel 120 or more days before the start of your program, the $1,500 per person deposit will not be refunded.
If you cancel less than 120 days before the start of your program, no refunds will be issued.
Due to the time-sensitive nature of these programs, and the amount of preparation time required for this program, we strictly adhere to our policy and cannot make exceptions for any reason.
Cancellation Insurance
We require that everyone purchase travel insurance. Please see our Travel Tab for details.
LANDCOST
INCLUDED
RMI Leadership
Hotel accommodations as indicated in the itinerary, based on double occupancy*
Support animals to base camp
All group transportation in country as stated in the itinerary
All group cooking, climbing and camping equipment
NOT INCLUDED
International airfare
Travel insurance, medical evacuation insurance and security evacuation insurance
Excess baggage fees and departure taxes
Climbing permit fees
Personal Porters
Meals not included in the itinerary
Bottled water and personal drinks
Support Staff Tip Pool (we suggest $100 per person)
Customary guide gratuities
Additional room charges including laundry service and other personal expenses
Hotel accommodations not indicated in the itinerary
Transfer from Mendoza airport and hotel for arrival and departure flights
Medical, hospitalization and evacuation costs (by any means)
* Accommodations are based on double occupancy. A Single Supplement Fee will be charged to those occupying single accommodations by choice or circumstance. The single supplement is not available in huts, tents, or in all hotels.
Risk Management
Please clearly understand that mountaineering is inherently hazardous. Managing risk is RMI's number one priority. Our guides manage significant hazards inherent in mountaineering, but they cannot eliminate them. Objective hazards include rockfall, icefall, avalanches, slides or falls by individuals and rope teams on steeper slopes, weather-related problems including cold, heat, high winds, and other unnamed dangers that can occur while climbing.
You are choosing to engage in an activity in which guided and non-guided climbers have been injured or killed. While those accidents are indeed infrequent, they may occur at any time and be out of our control. We ask that participants acknowledge the risk and hazards of mountaineering and make their own choices about whether or not to engage in this activity.
PARTICIPANT Responsibilities
Mountaineering is both an individual challenge and a team endeavor. Each Participant is required to share in the responsibility of the safety and success of the team. For this reason, we ask that each Participant:
Possess the climbing prerequisites required for this program.
Possess the necessary physical and mental fitness required for this program.
Be responsible for knowing all pre-departure information.
Provide a signed Physician's Certificate stating that the Participant is medically qualified to join this program.
Update the RMI Office if there are any changes to your health or medical information before departure.
Be properly attired and equipped as outlined in the Equipment List.
Act in a considerate manner toward all team members and show respect for local customs, values, and traditions in the areas we travel.
Help minimize our impact on the environment and follow appropriate Leave No Trace practices.
Describe yourself, honestly and accurately, in terms of fitness, health, skills, abilities, and your equipment to your guide staff.
Communicate with your guide staff on the mountain if there are any changes in your medications or health.
Adhere to the advice of your guide staff.
Continue to self-assess throughout the program, measuring your fitness, health, skills, and abilities against the demands required of the program.
RMI reserves the right to dismiss the Participant from a program or to send the Participant to a lower altitude at any time if the RMI Guide Staff determines, in its sole discretion, that the Participant is not physically, technically, or psychologically prepared for, or capable of participating in the program, or for any other reason that may compromise the safety, health or well-being of the Participant or the entire group. If this decision is made, the Participant will not receive any refunds or credits and will be financially responsible for any additional costs associated with an early departure, including but not limited to, evacuation, transportation, hotel reservationss, meals, etc.
Zero Tolerance Harassment Policy
Rainier Mountaineering, Inc. (RMI) does not tolerate harassment or mistreatment of our participants or employees. Inappropriate conduct under this policy may include conduct that creates a disrespectful, intimidating, hostile, degrading, humiliating, or offensive environment for a participant or employee. Engaging in such conduct is a violation of this policy.
RMI may consider conduct to be in violation of the policy even if it falls short of unlawful harassment under applicable law. When determining whether conduct violates this policy, we will consider whether a reasonable person could conclude that the conduct created an intimidating, hostile, degrading, or demeaning environment.
Violation of this policy may result in removal from a program, as well as refusal to provide services indefinitely. We place the utmost value on the safety of our participants and employees. Please report any incidents to RMI management.
Age requirements
All participants must be 18 years old at the time of registration.
Summit Attempt
RMI cannot guarantee that you will reach the summit. Weather, route conditions, your own abilities, or the abilities of other climbers may create circumstances that make an ascent unsafe, and you or your entire group may have to turnaround without reaching the summit.
Failure to reach the summit due to a person's own lack of fitness or to any of the events associated with mountaineering (such as weather, route conditions, avalanche hazard, team dynamics, etc.), are not Rainier Mountaineering, Inc.'s responsibility and will not result in a refund, credit, or reschedule.
General Policies
RMI's program schedule and itineraries are subject to change or adjustment based on a number of factors. These include, but are not limited to, route conditions, weather, group strength, terrain, or other environmental factors, and many other factors. RMI has complete discretion to change plans to accommodate any of these or other factors, including but not limited to increases in program fees, changes to program schedule or itinerary, and changes to guides or staff, as necessary for the proper and safe conduct of the program. Once the program has started, the Lead Guide will decide on any changes to the itinerary, including ending the program early if the continuation of the program may compromise the safety, health, or well-being of the group.
We reserve the right to cancel any program due to inadequate signups, weather, route conditions, or for any other reason. In such a case, we will make every effort to reschedule the Participant on a different program date. If rescheduling is not possible, we will issue the Participant a refund for all program fees paid to RMI, less any non-refundable payments made on behalf of the Participant to secure any of the included land costs provided for this program, including but not limited to, hotel accommodations, transportation, transfers, tours, group equipment and food, permits, and local outfitter services, prior to the cancellation of the program. Additionally, RMI cannot be responsible for any non-refundable expenses the Participant incurred in preparation for the program (i.e., airline tickets, hotel reservations, rental cars, equipment purchases or rentals, etc.).
Once a program begins, there are no refunds or credits for weather-related cancellations or for a program that may end early due to weather, route conditions, or any other circumstances that may compromise the health, safety, or well-being of the group. Furthermore, if the Participant decides for any reason not to begin a program or to discontinue a program at any time, no refunds or credits will be issued. The Participant will be responsible for all additional costs associated with an early departure, including but not limited to evacuation, transportation, hotel reservations, meals, etc.
The Participant is responsible for any costs due to COVID-19, including but not limited to, any testing fees to enter another country, tests required to return to the US, and/or costs associated with medical care and/or quarantine such as hotel accommodations, meals, separate transportation, etc.
Land Costs are provided as a package, and refunds or credits will not be issued for any unused meals, accommodations, group transportation, or other unused costs. Accommodations are based on double occupancy. A Single Supplement Fee will be charged to those Participants occupying single accommodations either by choice or circumstance. If you are willing to share a room, we will make every effort to pair you with another same-gender team member. We will match willing same-gender team members based on the order of registration date. If we are unable to match you with another same-gender team member, a single supplement fee will be charged. The availability of single accommodations is limited in most of the hotels where we stay, and single accommodations are not available while in the mountains.
The Participant understands and agrees that RMI assumes no responsibility or liability in connection with any travel and hospitality services provided to the Participant by other companies in connection with the program, including but not limited to, the services provided by airlines, hotels, rental cars, and transportation companies and that RMI is not responsible for any act, error, omission, or any injury, loss, accident, delay, irregularity, or danger by a supplier of travel or hospitality services to the Participant in connection with the RMI program. The Participant will be responsible for all costs associated with any travel delays, missed connections, or missing baggage that requires additional arrangements (separate transportation, hotel accommodations, meals, etc.) to be made on your behalf for you or your baggage to rejoin the program.
Print all Trip Details
Print this Page
How long is the trek to Base Camp?
The trek to Plaza Argentina, our Base Camp on Aconcagua, is a three-day walk up the Vacas and Relinchos valleys. The trek ascends from 8,800' to 13,800' and is approximately 23 miles long.
Are porters available to help carry my gear?
Yes. Porters are available to help carry gear above Base Camp. They can be arranged at your request through your guide. Porters carry loads of 20 kg and prices depend on where on the mountain they are needed, varying from $195 to $390 dollars for a one-way trip. Payment is due in cash at the time of service. Porter fees are not included in the trip or permit fees and are in addition to the amount we suggest you bring as spending money.
How much is the Climbing Permit?
Every foreigner climbing Aconcagua must obtain a Climbing Permit from the National Park. The price is dependent on the time of year and not finalized by the Park until the beginning of the climbing season. Note that the permit date is based on the date of entry into the Park (Day 4 on our itinerary).
High Season (Dec. 15-Jan. 31): Approximately $945 USD
Mid Season (Dec. 1-14, Feb. 1-20): Approximately $727 USD
Why does RMI use a high camp at 19,600'?
RMI's 19,600-foot high camp is at an altitude that has allowed our team members the greatest chance of making the summit. Climbers who use higher camps often have difficulty adjusting to that altitude. RMI's camp is situated at an elevation at which most climbers can sleep comfortably after acclimatizing lower on the mountain.
Why doesn't RMI traverse Aconcagua?
RMI strives to offer the best experience and chances of success for our climbers and due to these constraints we opt not to traverse the mountain. A traverse of Aconcagua requires climbers to carry all of their gear and waste to high camp in order to traverse down the other side of the mountain. This eliminates the ability of teams to cache unneeded gear and used supplies lower on the mountain. The traverse also permanently separates the group in the event that a climber needs to descend early.
Do I really need crampons on Aconcagua?
Yes. Depending on the season's snow and ice conditions, crampons may or may not be needed to ascend certain parts of the route. It is far preferable to bring your crampons just in case than to be forced to turn back on the summit bid because of unanticipated icy conditions.
Do I really need my avalanche transceiver on Aconcagua?
Safety is RMI's number one priority and we will not compromise this precedent. Although uncommon, Aconcagua does see large amounts of snowfall and we have had past expeditions turn back because of avalanche hazard. We carry avalanche transceivers and avalanche rescue gear on Aconcagua so that our teams are prepared in the event that they encounter such conditions.
What is the food like on the mountain?
Please see our Food details for an example of meals while on the mountain.
How much weight am I carrying in my pack?
Mules help us on the approach to Base Camp, so backpacks should be approximately 15 to 20 lbs. Once we begin making carries or moving camps above Base Camp, pack weights increase significantly. It would not be uncommon for a pack to weigh 50 to 60 pounds (depending on the climber's size). Summit day packs are again 15 to 20 pounds, carrying only clothing, food, water, and other essentials for the summit attempt.
What is the pace like?
We use an easy to moderate pace throughout the entire trip. The adventure as a whole, and certainly the days when we are carrying heavy loads, is generally characterized as strenuous. While the distances we cover on a daily basis are relatively short, the altitudes to which we travel are very high and the days of hiking and climbing can be very challenging. Overall, our guides set a reasonable pace - at the appropriate speed to cover the distance we need that day without going too quickly or too slowly. This is true of summit day as well.
What tents do we use?
We provide three-person, 4-season tents for every two climbers.
What are the toilets like?
Basic pit-toilets are available near Base Camp. En route, where no toilets exist, we use bio-bags to collect our solid waste so that it may be transported off of the mountain. We recommend that you bring hand sanitizer for use after visiting the toilets.
How will I be able to stay connected with those at home?
We suggest bringing a smart phone or a WIFI-enabled device and using it where WIFI and internet services are available, as in Mendoza. Outside of Mendoza, however, and on the mountain, WIFI access is not available. Cell service is widely available across most of Argentina, see below.
Should I bring a cell phone or a satellite phone?
Cell phone coverage is generally available in and around towns, but not on the mountain. If you'd like to make phone calls from the mountain, you will need a sat phone. Phone rental is available through Remote Satellite Systems International.
Check with your cell phone carrier to see if they offer international coverage in Argentina and make sure you have the appropriate international plans and understand the associated rates.
RMI carries a satellite phone with the group through the entire trip for emergency use.
Do iPhones function well at high altitude?
Yes. However, the cold can impact the battery life making it necessary for it to be charged a few times on the trip.
Is a Kindle or Nook practical on this trip?
Yes, but if you wish to take it up on the mountain you will certainly need to recharge it once in a while using a personal solar charger. We recommend downloading all of your desired books before arriving in Argentina.