Print all Trip Details
Print this Page
Travel Consultant
RMI has partnered with Erin Rountree to provide comprehensive travel support. We have been working with Erin for many years. As an independent agent of the Travel Society, she has booked countless miles for adventure travelers across the globe and is extremely knowledgeable about the travel needs of our programs. Please call (208) 788-2870 or send email to [email protected].
Travel Insurance
Travel insurance is required for this trip. Your travel insurance policy should include trip cancellation, trip interruption, trip delay, baggage loss or delay, medical expenses, and evacuation.
Navigating through the different options for travel insurance can be confusing. There are many companies that provide travel insurance such as Travel Guard and Travelex Insurance.
When purchasing Travel Insurance, here are a few items to consider:
Read the fine print. Travel Insurance will reimburse you when canceling for a covered reason for prepaid, non-refundable trip costs that you insure. However, there are exclusions, so make sure you understand the "covered reasons."
Confirm that your activity is a covered "activity." Not all travel insurance policies will offer coverage for activities such as mountaineering, climbing, skiing, or trekking adventures. Policies can also exclude coverage for activities due to the gear used (crampons, ice axe), for activities that go above certain elevations, or for activities in a particular region of the world. If there are exclusions, you may need to add an "Adventure" or "Sports" package to cover your activity.
Verify that your state of residence is allowed with the policy that you are purchasing. Not all insurance companies offer policies in all 50 states.
Contact your travel protection company directly for any questions you have regarding benefits or coverage.
Security & Medical Evacuation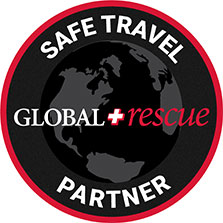 Global Rescue is the world's premier provider of medical and security advisory and evacuation services. Security Evacuation offers crisis evacuation services in non-medical situations. Examples include evacuations from areas affected by natural disasters, war or conflict zones, terrorism, and other areas in which participant security is threatened.
Travel Advisories / Warnings
Please confirm any current travel advisories/warnings as well as passport and visa requirements with the U.S. Department of State.
Getting There
During your flight to Kathmandu (KTM) you will cross the International Date Line. Travel time is approximately three days. If you want to see the mountains as you fly into Kathmandu, make sure you sit on the right-hand side of the plane.
Entry Requirements
A valid passport is required for entering Nepal. Your passport must be valid for 6 months beyond the expected date of return. U.S. passport holders can stay up to 90 days without special visas.
We suggest making a copy of the first two pages of your passport and keeping them in a separate bag as a back up. A copy should also be left with your emergency contact.
Visas
Nepal: All foreigners (except Indian Nationals) require visas, which can be obtained in advance or upon arrival with one passport photo and payment in cash (U.S. Dollars).
Airport Arrival
Upon arrival at the Kathmandu Tribhuvan Airport (KTM), follow signs to the Arrivals Building. Proceed to the visa counter for Visitors without a Visa. The debarkation and visa application forms you need are available both on your incoming flight as well as in the arrivals building. You will need one passport photo for your visa application.
Once you receive your bags from Baggage Claim, you will proceed to Customs. Be sure to keep all your bags together.
Outside the arrivals hall there will be a large group of taxi drivers and agents from many hotels and travel companies. Look for a sign with the name Rainier Mountaineering, Inc. A private vehicle will take us to our hotel.
In-Country Transportation
The provided transportation in Nepal as stated in the itinerary is via authorized taxi or private vehicle.
Immunizations & Travel Medicine
For the most current information on inoculation requirements and recommendations, please refer to the Centers for Diseases Control and Prevention.
Traveler's Health
Travelers may suffer from upset stomachs when in foreign countries. There are some basic rules, however, that can help keep you healthy.
Hygiene - It is important that you wash your hands thoroughly before meals and after using the restroom. If water is not available for washing, we recommend using a hand sanitizer.
Water - The number one rule is: don't drink the water, and that includes shower water and ice! Brush your teeth with purified water rather than tap water. You should check bottled water for a good seal and use a napkin to wipe dry excess moisture in drinking glasses. Take care with fruit juice, particularly if it has been diluted with water. Carefully clean the tops of bottled beverages before opening.
Food - If it is cooked, boiled or can be peeled, you can usually eat it. Salads and fruits should be washed with purified water or peeled where possible. Be wary of ice cream and shellfish. Always avoid any undercooked meat.
Medical Emergencies
Excellent care for minor illnesses and injuries is readily available. In the event of more serious illnesses or injuries, we recommend transport to any of the Level 1 care centers in Kathmandu.
Nepal Country Facts
Nepal is one of the world's richest countries in terms of bio-diversity due to its unique geographical position and altitudinal variation. The country is roughly 497 miles long and 124 miles wide, with an area of 56,827 square miles. The collision between the Indian subcontinent and the Eurasian continent produced the Himalaya and the Tibetan Plateau. Nepal lies completely within this collision zone, occupying the central sector of the Himalayan arc, nearly one third of the 1,500 mile-long Himalayan Mountains.
The first civilizations in Nepal, which flourished around the 6th century B.C., were confined to the fertile Kathmandu Valley where the present-day capital is located. It was in this region that Prince Siddhartha Gautama, the founder of Buddhism, was born c. 563 B.C.
Nepali rulers' early patronage of Buddhism largely gave way to Hinduism, reflecting the increased influence of India, around the 12th century. Nepal is now primarily a Hindu country, with more than 80% of the population adhering to that faith.
Until the Kingdom of Nepal became the Federal Democratic Republic of Nepal in May 2008, it had been ruled in relative isolation by monarchs or a ruling family for most of its modern history. Nepal is now home to nearly 29,000,000 people. The population is primarily rural. Kathmandu, the largest city, has less than 1 million inhabitants.
Weather
Nepal's lowlands have two seasons: the dry season and the monsoon. The higher mountains have a cold winter as well. The dry season runs from October to May and the wet (monsoon) season from June to September. Spring (March to May) and fall (September to November) ring nearly perfect weather and are definitely the best times for trekking and climbing.
Cultural Etiquette
Although it is not expected that we dress formally, we should dress modestly. Casual and comfortable clothing is suggested along with comfortable shoes. Except at swimming areas, it is generally considered offensive for a man to take off his shirt in public and, equally, women should be conservatively covered.
"Namaste" is perhaps the most important phrase you should learn when visiting Nepal. It is a greeting that means "salutations to you" or "I bless the divine in you." It is said while at the same time pressing your two hands together in front of you as if in Christian prayer.
When eating, you should only use your right hand. This practice extends to passing food containers and plates with your right hand only.
Nepal has a huge population of beggars. Some are professionals. Others are genuine. The number of street children in Kathmandu can be heartbreaking. Giving money or sealed food to them, however, is also not recommended. To keep from being hassled, a polite but firm "No" is generally sufficient.
A person's head is considered the most revered/spiritual part of the body and therefore it is important that you do not make any kind of physical contact with it. This means that it is unacceptable for you to pat a child on the head.
Nepal is very photogenic and the photos you take will be priceless. Ask for permission before photographing individuals, particularly indigenous people. Many of the locals are used to posing for photographs. If in doubt, either ask or refrain. Don't photograph any government or military property or persons; this includes the airport.
Electricity
Electricity in Kathmandu normally comes as 220 Volts/50 cycles. It is advisable to carry voltage converters and plug adaptors with you while traveling. Voltage converters and plug adaptors are easily accessible at shopping malls in the cities of Nepal and the U.S. Most teahouses and lodges will charge your electronics for a small fee.
Money
The official currency of Nepal is the Nepalese Rupee (NPR). In Nepal you are almost always required to pay for goods or services with the Nepalese Rupee. It is recommended that you change only as much money as you think you may spend as local currencies cannot be removed from the country or reconverted easily. Check a financial newspaper or www.xe.com for the current exchange rate prior to departure.
We suggest bringing $900 - $1,100 total for personal spending money including restaurant meals, drinks, pocket money, and the Support Staff Tip Pool.
American Express, MasterCard and Visa are accepted in tourist shops, hotels, restaurants and agencies in Kathmandu. You will find a large number of ATMs in Kathmandu and using ATMs is the common method of obtaining cash. Plan on bringing cash for any purchases you will make while on the trek. While a few teahouses and bakeries in the Khumbu do accept credit cards, they charge a very high commission.
Everyone has a preferred way to carry money. Some use money belts, others have hidden pockets. Whatever you do, be aware of pickpockets and thieves in any area which caters to tourists.
Tipping
Everyone approaches tipping a little differently. Whether or not a person tips, and how much, is completely dependent upon the individual; here are some suggested tipping guidelines for your trip.
Local waiters, drivers, and other service personnel expect to be tipped. Ten to fifteen percent is standard. Some restaurants and hotels add a 10% service fee to bills in which case, no further tip is required.
Support Staff Tip Pool: We recommend that each climber contribute $360 to the Tip Pool. This is collected at the beginning of the trip and will cover group tips for all our support and mountain staff throughout the program.
Our guides work hard to ensure your well-being and success on the mountain. If you have a positive experience, gratuities are an excellent way to show your appreciation. Amounts are at your discretion and should be based on your level of enjoyment. Tips for excellent service normally average 10 – 15% of the cost of the program. If you would rather not bring the guide gratuity with you on the trip, you can send a check or call the RMI office to pay with a credit card upon your return.
Print all Trip Details
Print this Page
Qualifications
This trip is open to all individuals in excellent physical condition with previous climbing experience. Prior knowledge and experience with rope travel, the use of crampons, and ice axe arrest is required. It is a great first trip to altitudes above 15,000'.
Qualifying Programs
Recommended climbing experiences prior to Everest Base Camp Trek - Lobuche Climb include: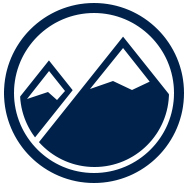 Get In The Best Shape Of Your Life And Then Go Climb A Mountain
Fitness for Trekking
Mountaineering requires a high degree of physical stamina and mental toughness. Even for the healthiest and fittest individuals, this qualifies as an extremely challenging endeavor.
Start immediately. Start a rigorous fitness and training program now with the goal of arriving in top physical condition and confident in your skills.
Be intentional. Focus on gaining the necessary strength, stamina and skills to meet the physical demands of the trek.
Be sport-specific. The best fitness and training program mimics the physical and technical demands of your trekking objective. The closer you get to your program date, the more your training should resemble the climbing.
For the Everest Base Camp Trek - Lobuche Climb, you are preparing for:
Hiking, trekking, and climbing with a 15-20 lb. load
A 10 - 12+ hour summit day
Using core strength and flexibility to navigate uneven terrain and employ mountaineering techniques
Nothing ensures a personally successful adventure like your level of fitness and training. Bottom line: Plan on being in the best shape of your life and ready for a very challenging adventure!
Please refer to our Resources for Mountaineering Fitness and Training for detailed fitness and training information.
Acclimatization
The key to climbing high is proper acclimatization. Our program follows a calculated ascent profile which allows time for your body to adjust to the altitude.
Excellent physical conditioning significantly increases your ability to acclimatize as you ascend. Climbers in excellent physical condition simply have more energy to commit to the acclimatization process throughout the days and nights of the ascent, allowing their bodies to adjust to the altitude more easily.
Finally, physical performance and acclimatization are also related to how well you have taken care of yourself throughout the hours, days and weeks prior to summit day. Arriving healthy and well-rested, maintaining proper hydration and caloric intake, and protecting against unnecessary heat loss (staying warm) are all key factors in an individual's success on an expedition such as this.
Print all Trip Details
Print this Page
MEALS
On the Everest Base Camp Trek we recommend you bring 2 - 3 pounds of your favorite snacks to supplement the provided meals.
While in Kathmandu most restaurant meals are on your own, with the exception of hotel breakfasts. Breakfast, lunch, and dinner meals during the trek are included. As indicated in our Trip Itinerary, all meals are included beginning with breakfast on Day 5 through breakfast on Day 20.
You are responsible for your own bottled water and drinks throughout the trip (at hotels, restaurants and while traveling). Bottled water is available throughout the Khumbu Valley.
MOUNTAIN SNACKS
Mountain snacks are eaten during short breaks throughout the day. We continually snack to keep our energy levels up while we climb - lunch begins just after breakfast and ends just before dinner! Avoid packing any items that require preparation or hot water.
The importance of having foods that are genuinely enjoyed cannot be overstated. Eating properly is the key to maintaining strength while in the mountains. In order to combat the loss of appetite at altitude we aim to have a variety of foods that stimulate the whole palate, from sweet to sour to salty.
Recommended mountain snack items: candy bars, energy bars, GORP mixes, dried fruit, nuts, cookies, hard candies (Jolly Ranchers, toffees, Life Savers), gummy bears, sour candies (Sweet Tarts), and drink mixes (Gatorade/Kool-Aid).
BREAKFAST
Breakfast during the trek consists of: eggs, toast, hash browns, corn flakes, muesli, oatmeal, pancakes and the local specialties of chapatti and Tibetan bread are all common menu items. Breakfast is accompanied by juice, coffee, tea, cocoa and other hot drinks.
LUNCH AND DINNER
Lunch and dinner options in the teahouses include a variety of choices. Soups (commonly tomato, vegetable, noodle, or hearty "sherpa stew") and momos (Nepali dumplings) are excellent starters. Main courses like chicken and yak dishes, pastas, pizzas, and even fries are served alongside vegetable fried rice or noodles and Nepali specialties such as dal bhat (rice and lentils). Be sure to save room for a dessert such as apple pie, chocolate cake, or "snickers pie!" Soft drinks, beer, and wine are also widely available, although they are priced at a premium the higher you trek.
Print all Trip Details
Print this Page
Payments
Deposit Payments: A non-refundable deposit payment of $1,500 per person secures your reservation.
Deposit payments may be made via MasterCard, Visa, American Express*, e-check/ACH, or check from a U.S. bank.
Balance Payments: The balance payment is due 120 days before the start of your program.
Balance payments may be made via MasterCard, Visa, American Express*, e-check/ACH, check from a U.S. bank or wire transfer.**

**Wire transfers must cover all fees charged by your bank. The amount of the incoming wire to our bank must equal the balance payment amount.

A payment reminder is emailed approximately three weeks before your payment due date. If your balance payment is not received 120 days before the start of your program, your reservation will be canceled, and all program fees forfeited.
Payment in full is required when registering for a program within 120 days of the departure date.
*There is a 3% surcharge on all credit/debit card transactions. Credit/debit cards are not accepted for payments of $10,000 or more.
Cancellation
The $1,500 per person deposit is non-refundable and non-transferable.
All cancellations require written notification. Once the RMI Office receives your written notification of cancellation, the following apply:

If you cancel 120 or more days before the start of your program, the $1,500 per person deposit will not be refunded.
If you cancel less than 120 days before the start of your program, no refunds will be issued.
Due to the time-sensitive nature of these programs, and the amount of preparation time required for this program, we strictly adhere to our policy and cannot make exceptions for any reason.
Cancellation Insurance
We require that everyone purchase travel insurance. Please see our Travel Tab for details.
Land Cost
INCLUDED
Transportation to and from the airport in Kathmandu
Two nights at hotel in Kathmandu at beginning of trek, includes breakfast and is based on double occupancy*
One night at hotel in Kathmandu after returning from trek, includes breakfast and is based on double occupancy*
Welcome dinner
Round-trip flight to Lukla
All lodging while trekking
All group trekking supplies such as tents, stoves, etc.
All meals while trekking
Park fees and permit fees
Sherpas
Camp staff
Radio communications
Power supply at Base Camp for charging electronics
Yaks and porters
Hyperbaric bag and emergency medical oxygen
NOT INCLUDED
International round-trip air fare and travel expenses to/from Kathmandu
Meals in Kathmandu
Any additional hotel nights in Kathmandu not included above
Recommended insurance policies (medical, evacuation, trip cancellation, etc.)
Personal gear
Excess baggage fees
International airport departure taxes and Nepal entry visas
Customary guide gratuities
Support Staff Tip Pool (we suggest $360 per person)
Satellite telephone, air charges and internet use
Personal expenses, room charges and beverages
* Accommodations are based on double occupancy. A Single Supplement Fee will be charged to those occupying single accommodations by choice or circumstance. The single supplement is not available in huts, tents, or in all hotels.
Rainier Mountaineering, Inc. reserves the right to modify the land cost of a trip at any time before departure.
Risk Management
Please clearly understand that mountaineering is inherently hazardous. Managing risk is RMI's number one priority. Our guides manage significant hazards inherent in mountaineering, but they cannot eliminate them. Objective hazards include rockfall, icefall, avalanches, slides or falls by individuals and rope teams on steeper slopes, weather-related problems including cold, heat, high winds, and other unnamed dangers that can occur while climbing.
You are choosing to engage in an activity in which guided and non-guided climbers have been injured or killed. While those accidents are indeed infrequent, they may occur at any time and be out of our control. We ask that participants acknowledge the risk and hazards of mountaineering and make their own choices about whether or not to engage in this activity.
PARTICIPANT Responsibilities
Mountaineering is both an individual challenge and a team endeavor. Each Participant is required to share in the responsibility of the safety and success of the team. For this reason, we ask that each Participant:
Possess the climbing prerequisites required for this program.
Possess the necessary physical and mental fitness required for this program.
Be responsible for knowing all pre-departure information.
Provide a signed Physician's Certificate stating that the Participant is medically qualified to join this program.
Update the RMI Office if there are any changes to your health or medical information before departure.
Be properly attired and equipped as outlined in the Equipment List.
Act in a considerate manner toward all team members and show respect for local customs, values, and traditions in the areas we travel.
Help minimize our impact on the environment and follow appropriate Leave No Trace practices.
Describe yourself, honestly and accurately, in terms of fitness, health, skills, abilities, and your equipment to your guide staff.
Communicate with your guide staff on the mountain if there are any changes in your medications or health.
Adhere to the advice of your guide staff.
Continue to self-assess throughout the program, measuring your fitness, health, skills, and abilities against the demands required of the program.
RMI reserves the right to dismiss the Participant from a program or to send the Participant to a lower altitude at any time if the RMI Guide Staff determines, in its sole discretion, that the Participant is not physically, technically, or psychologically prepared for, or capable of participating in the program, or for any other reason that may compromise the safety, health or well-being of the Participant or the entire group. If this decision is made, the Participant will not receive any refunds or credits and will be financially responsible for any additional costs associated with an early departure, including but not limited to, evacuation, transportation, hotel reservationss, meals, etc.
Zero Tolerance Harassment Policy
Rainier Mountaineering, Inc. (RMI) does not tolerate harassment or mistreatment of our participants or employees. Inappropriate conduct under this policy may include conduct that creates a disrespectful, intimidating, hostile, degrading, humiliating, or offensive environment for a participant or employee. Engaging in such conduct is a violation of this policy.
RMI may consider conduct to be in violation of the policy even if it falls short of unlawful harassment under applicable law. When determining whether conduct violates this policy, we will consider whether a reasonable person could conclude that the conduct created an intimidating, hostile, degrading, or demeaning environment.
Violation of this policy may result in removal from a program, as well as refusal to provide services indefinitely. We place the utmost value on the safety of our participants and employees. Please report any incidents to RMI management.
Age requirements
All participants must be 18 years old at the time of registration.
Summit Attempt
RMI cannot guarantee that you will reach the summit. Weather, route conditions, your own abilities, or the abilities of other climbers may create circumstances that make an ascent unsafe, and you or your entire group may have to turnaround without reaching the summit.
Failure to reach the summit due to a person's own lack of fitness or to any of the events associated with mountaineering (such as weather, route conditions, avalanche hazard, team dynamics, etc.), are not Rainier Mountaineering, Inc.'s responsibility and will not result in a refund, credit, or reschedule.
General Policies
RMI's program schedule and itineraries are subject to change or adjustment based on a number of factors. These include, but are not limited to, route conditions, weather, group strength, terrain, or other environmental factors, and many other factors. RMI has complete discretion to change plans to accommodate any of these or other factors, including but not limited to increases in program fees, changes to program schedule or itinerary, and changes to guides or staff, as necessary for the proper and safe conduct of the program. Once the program has started, the Lead Guide will decide on any changes to the itinerary, including ending the program early if the continuation of the program may compromise the safety, health, or well-being of the group.
We reserve the right to cancel any program due to inadequate signups, weather, route conditions, or for any other reason. In such a case, we will make every effort to reschedule the Participant on a different program date. If rescheduling is not possible, we will issue the Participant a refund for all program fees paid to RMI, less any non-refundable payments made on behalf of the Participant to secure any of the included land costs provided for this program, including but not limited to, hotel accommodations, transportation, transfers, tours, group equipment and food, permits, and local outfitter services, prior to the cancellation of the program. Additionally, RMI cannot be responsible for any non-refundable expenses the Participant incurred in preparation for the program (i.e., airline tickets, hotel reservations, rental cars, equipment purchases or rentals, etc.).
Once a program begins, there are no refunds or credits for weather-related cancellations or for a program that may end early due to weather, route conditions, or any other circumstances that may compromise the health, safety, or well-being of the group. Furthermore, if the Participant decides for any reason not to begin a program or to discontinue a program at any time, no refunds or credits will be issued. The Participant will be responsible for all additional costs associated with an early departure, including but not limited to evacuation, transportation, hotel reservations, meals, etc.
The Participant is responsible for any costs due to COVID-19, including but not limited to, any testing fees to enter another country, tests required to return to the US, and/or costs associated with medical care and/or quarantine such as hotel accommodations, meals, separate transportation, etc.
Land Costs are provided as a package, and refunds or credits will not be issued for any unused meals, accommodations, group transportation, or other unused costs. Accommodations are based on double occupancy. A Single Supplement Fee will be charged to those Participants occupying single accommodations either by choice or circumstance. If you are willing to share a room, we will make every effort to pair you with another same-gender team member. We will match willing same-gender team members based on the order of registration date. If we are unable to match you with another same-gender team member, a single supplement fee will be charged. The availability of single accommodations is limited in most of the hotels where we stay, and single accommodations are not available while in the mountains.
The Participant understands and agrees that RMI assumes no responsibility or liability in connection with any travel and hospitality services provided to the Participant by other companies in connection with the program, including but not limited to, the services provided by airlines, hotels, rental cars, and transportation companies and that RMI is not responsible for any act, error, omission, or any injury, loss, accident, delay, irregularity, or danger by a supplier of travel or hospitality services to the Participant in connection with the RMI program. The Participant will be responsible for all costs associated with any travel delays, missed connections, or missing baggage that requires additional arrangements (separate transportation, hotel accommodations, meals, etc.) to be made on your behalf for you or your baggage to rejoin the program.
Print all Trip Details
Print this Page
What is a day on the trek like?
A typical day on the trail begins around 7:00 a.m. when we meet for breakfast in the teahouse dining room. We begin trekking shortly thereafter and walk for approximately 4 to 7 hours on any given day. The trail is not a difficult hike but the altitude does make it a physical challenge. Depending on the length of the day's hike, we either stop for lunch at a teahouse along the trail or continue to our destination and have lunch there.

Most of our breaks on the trail are at teahouses where water, snacks, and toilets are available, though these become less frequent during the final few days approaching Base Camp as the villages are fewer and further apart higher in the mountains.

After reaching our teahouse for the day, we have the afternoon to relax, read, or visit the local village before meeting for dinner. There is plenty of down time during the trek to facilitate the acclimatization process so be sure to bring along a good book and a deck of cards
How much weight am I carrying in my pack?
Backpacks should weigh approximately 15 - 20 lb. as we only carry the day's snacks, water, camera and a few extra layers in case of rain or cold temperatures. Porters assist us on the trek, carrying all of our sleeping gear, extra clothing, and equipment to each teahouse. Our guides and Sherpas are always available to help lighten your load if your backpack is proving a hindrance while on the trail.
What is the distance of the trek to Base Camp?
The distance we will walk on our trek to Everest Base Camp is approximately 35 miles, this does not include the climb of Lobuche.
What is the trekking pace like?
Our goal is to get everyone to Base Camp while having an enjoyable time. We walk at the appropriate speed to cover the distance we need to do that day without going too quickly or too slowly. We won't be the fastest group on the trail and the distances we cover on a daily basis are relatively short compared to a typical day spent hiking at home. However, the altitudes to which we travel are very high and the days of hiking are still challenging.
What are the teahouses like?
The teahouses are very comfortable and surprisingly cozy. RMI hand-selected where we stay: those teahouses with the most comfortable interiors and facilities and with the best cooking practices.

The standard layout of a teahouse is a large insulated dining area heated by wood stove. The sleeping rooms are off of this room and are clean but simple: a bed and pillow and blanket. Most of the teahouses where we stay in have private bathrooms attached to the bedrooms but a few have shared bathrooms down the hall. The rooms are not directly heated and even with the provided blankets a warm sleeping bag is still needed.
What are the toilets like?
The bathrooms lower in the valley are flush toilets. Up higher an "outhouse style" or hand flushed toilet (pouring the water in the toilet yourself) is common. At Base Camp we have private toilet tents.
Can I take a shower or wash my clothes?
There are opportunities for showers at most of the teahouses below Lobuche. The teahouses sometimes charge a few hundred rupees (a few dollars) for a shower.

You can also get your laundry done for a reasonable cost at select teahouses during the trek. It is nice luxury to be able to get some of your clothing items like socks and base layers cleaned while on the trail.
When are the rhododendron flowering?
The beautiful flowering rhododendron that blanket the foothills of the Himalaya and the Khumbu Valley are the national flower of Nepal. The red, pink, and white flowers bloom between late March and mid-May in the Khumbu Valley, with the trees at higher elevations blooming later in that period. Rhododendrons can be found as far up the valley as Pangboche. Blue Gentian flowers can also be found in the spring months around Namche Bazaar.
Can the trail get dusty?
The trail can get quite dusty when we encounter yak trains on the trail or on certain portions of the trek, such as the climb up to Namche Bazaar and the Tengboche Monastery. A Buff works well to protect yourself during those moments. While unpleasant, the dust is not a major nuisance on the trail.
How will I be able to stay connected with those at home?
For the occasional text/email we suggest bringing a smart phone or a WIFI enabled iPod along and using it at teahouses where WIFI is available. Where WIFI is not available there is usually internet and computer access. Use is charged by the minute and the cost increases the higher up we go. It is easy and affordable to get online every few days to answer emails.
Should I bring a cell phone or a satellite phone?
Sure, cell phone coverage is generally available in the Khumbu Valley with the exception of a few select villages. Check with your cell phone carrier to see if they offer international coverage in Nepal and make sure you have the appropriate international plans and understand the associated rates.

Another option is to bring your own phone from home and buy a SIM card in Nepal. Make sure your phone accepts different SIM cards before leaving the U.S. If it does, then you can purchase Nepali SIM cards. The Nepali carriers have been charging about $.10/min for calls to the States. Please contact us before your departure for help in purchasing a Nepali SIM card.

RMI carries a satellite phone with the group through the entire trip for emergency use.
Do iPhones function well at high altitude?
Yes. However, the cold can impact the battery life making it necessary for it to be charged a few times on the trip.
Is a Kindle or Nook practical on this trip?
Yes, but you will need to recharge it once in a while. We recommend downloading all of your desired books before arriving in Nepal.