---
RMI Guide Mike King Takes in Avalanche Level 2 Training in Oregon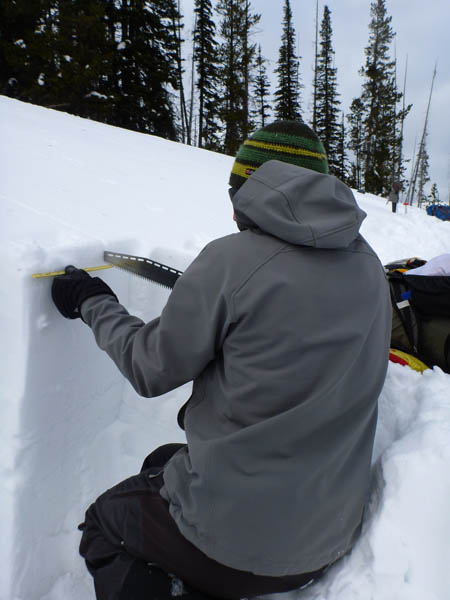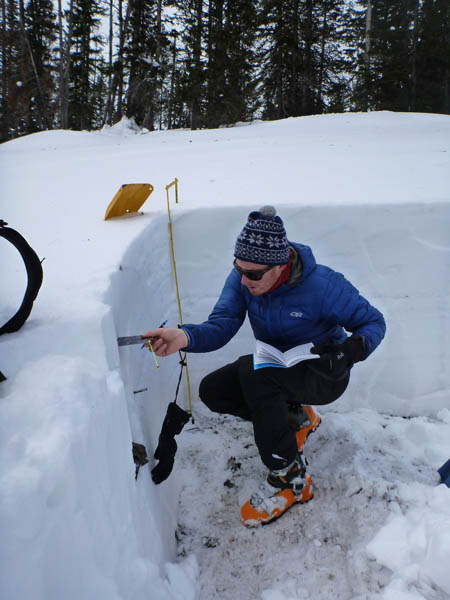 AAIRE Avalanche Level 2 with Wallowa Alpine Huts
There has not been any recent snow accumulation in the last week leading up to my course. I am hoping to see characteristics of an intercontinental snowpack, only time will tell. The drive into the Wallowa Mountains in Eastern Oregon is flat with Oregon's "Little Switzerland" rising out of the horizon. The temperature is in the single digits and the sky is clear. Re-crystallized snow, I think to myself, could mean good ski touring.
Through out the course the weather stayed cold and clear, which allowed our group to tour in several different areas digging snow pits and discussing travel techniques from a guide's perspective. For me the most compelling aspect was comparing our morning observations, forecast and trip plan with what was actually happening in the field area. Our instructors, Lee and Mike stressed the need to hone our snow test skills to perform instability tests with accuracy and detail.
I leave the course with one phrase embedded in my subconscious, "does this slope have the propensity to propagate?" All I can do is continue digging and looking at snow, at least there is no shortage of that as a mountain guide.
---
More to Explore
Mexico Volcanoes: Team at Altizmoni Hut on Ixta
March 4, 2013