Entries By josh mcdowell
The Four Day Climb Led by RMI Guides Walter Hailes and Josh McDowell reached the summit of Mt. Rainier early this morning. The team reported clear skies above the heavy marine layer sitting at 7000'. and very calm winds.
Congratulations to today's team!
Congratulations, Dave and Friends! Can't wait to see the pictures and hear all about your adventure!
Posted by: Brenda Zamzow on 6/14/2019 at 7:09 pm
Congratulations and hello to Greg & Medina Bill's, if they were on this team!!!
Posted by: Sylvia Pedley on 6/14/2019 at 11:07 am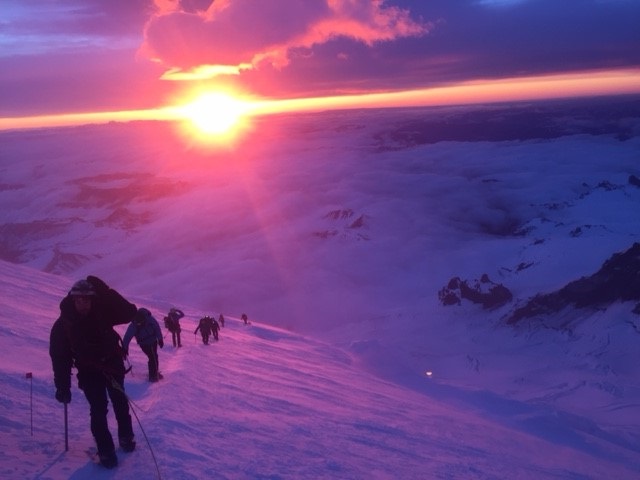 RMI Lead Guides Elias de Andres Martos and Josh McDowell radioed from the top of Mt. Rainier to report a successful climb. Elias reported that the weather was so good the team only needed their base layer for upper body insulation. The team will spend some time enjoying the summit before descending back to Camp Muir where they will overnight before descending back to Paradise tomorrow.
Congratulations to today's team!
Way to go team! And how spectacular and breathtaking to have such fabulous weather. So impressive to hike such a formidable mountain!
Way to go Kira Thorien. Love you and proud of you. Can't wait to see the pics.
Mom (Jan)
Posted by: Jan Thorien on 6/3/2019 at 8:33 pm