---
Mt. Elbrus: Waterfall & Team Halted by Weather, Retreated to Camp 1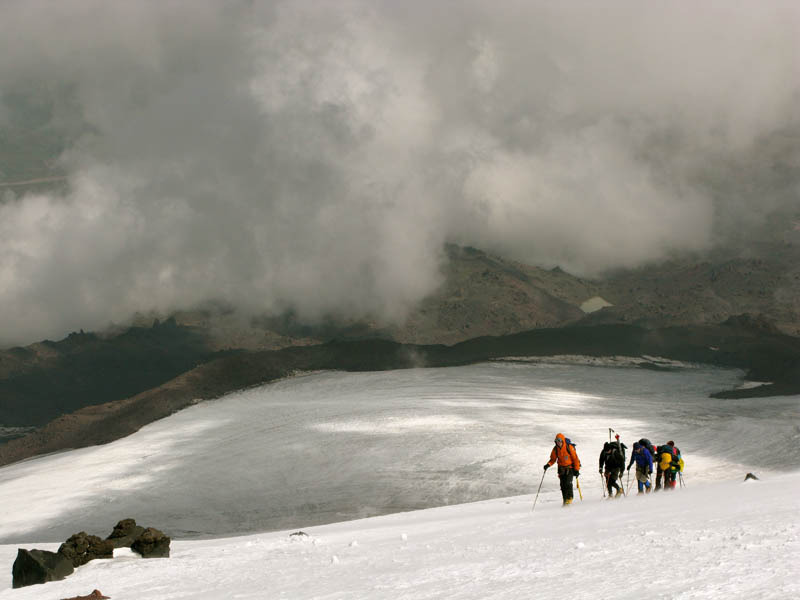 Hello from Camp 1. Today we made a bid to get to high camp but we had to turn around due to thunder storms.
We had planned on moving directly up to high camp today and foregoing our scheduled acclimatization day in order to get in front of a storm that is suppose to hit the mountain soon. That wasn't to be however.
The team made a great effort and had camp packed up and ready to go before 9am. There was a cloud cap on the mountain and as we started the climb toward Lentz Rocks, the cap dropped and big thunderheads moved in.
We made the conservative call to retreat. After rebuilding our camp the thunder picked up and we had some hail and rain. Right now the wind has picked up but the sky has cleared. Even with the lull we're committed to staying in camp for the rest of the day.
We have plenty of food and fuel and we'll just see what the weather brings in the next few days.
On The Map
×
Sign Up For Elbrus Northside 2013 Emails
{/exp:mailinglist:form}
---
More to Explore
Mt. Shuksan: Team Schellens Weathers the Weather
August 30, 2013