---
Mt. McKinley: Knoff & Upper West Rib Team Move to 11,000'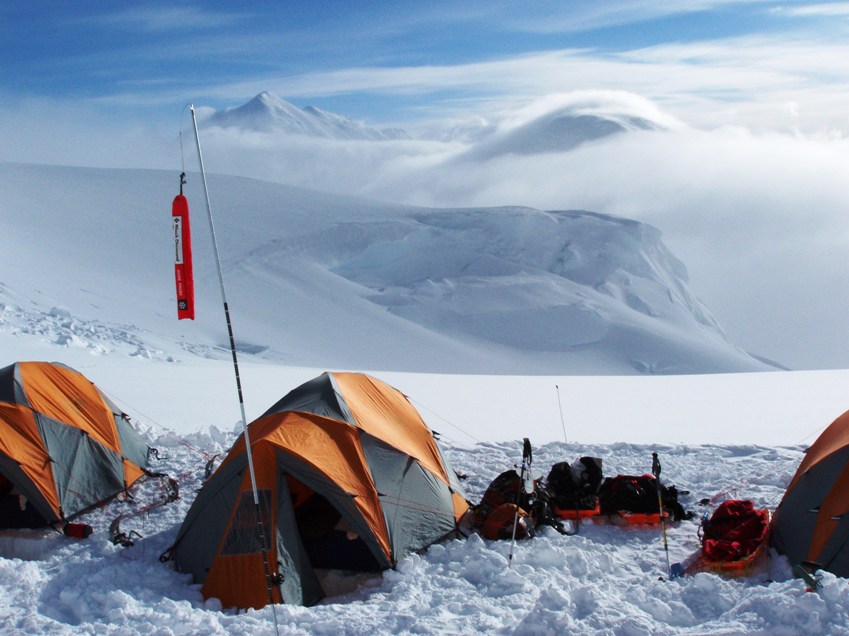 Hello, this is Adam Knoff and the Upper West Rib Climbing Team. We are established comfortably here at 11,000' on Mt. McKinley. We moved up today from our camp at 10,200' in very nice weather.
The weather deteriorated a little bit this afternoon bringing some clouds and light snow. We were able to climb above camp for a few hours and found a nice place to do some ice climbing and some training. That got everybody excited and morale is good.
Everyone is feeling strong and we expect to make a carry up to 14,000' tomorrow. Then we will see what the weather is like as the forecast calls for a low pressure system on Tuesday and Wednesday. This puts a little uncertainty into our planning so we'll play it by ear.
As our team gets to know each other we have discovered that the never snoring Mr. James Fitch does in fact snore. And that is one of the fun new discoveries of the trip so far.
We'll keep you posted as our plans for the upcoming days develop.
RMI Guide Adam Knoff
×
Sign Up For Denali 2011 Emails
{/exp:mailinglist:form}
---
More to Explore
Mt. McKinley: Okita & Team Move to 17,200' Camp
May 30, 2011