---
VINSON MASSIF: Back from Torres Del Paine and Ready for Take Off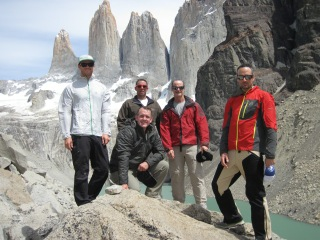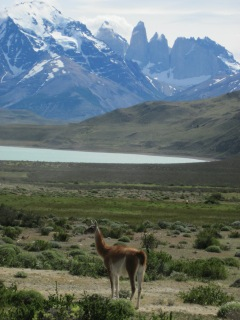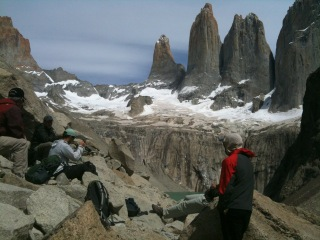 Hello once again from Punta Arenas, in the far South of Chile.
The team made its way back from Torres Del Paine this morning on a blustery day. Storm clouds were swirling across the towers as our driver piloted his van out of the park and back toward our Antarctic adventure. The word was that ALE -our logistics company, had managed to get two preliminary flights accomplished, clearing the way for our own flight to go forward. We were sorry to leave Torres Del Paine since we'd all glimpsed a the possibilities for endless hiking and climbing, but we were excited to get back to working on our primary goal, Mt. Vinson.
We did see a number of Condors and Guanacos during our drive out of the park and a lot of wind whipped lakes and lagoons. Back in Punta, we reconnected with some of the other passengers-to-be for our flight to the ice and we compared notes on a couple of great days in Patagonia. In the late afternoon, we tried to get our equipment squared away for a weigh-in tomorrow morning and the subsequent loading of the airplane.
Best Regards,
RMI Guide Dave Hahn
×
Sign Up For Vinson Massif 2011 Emails
{/exp:mailinglist:form}
---
More to Explore
Vinson Massif: Beginning the Expedition
November 20, 2011