---
Mt. Rainier: August 8th Summit!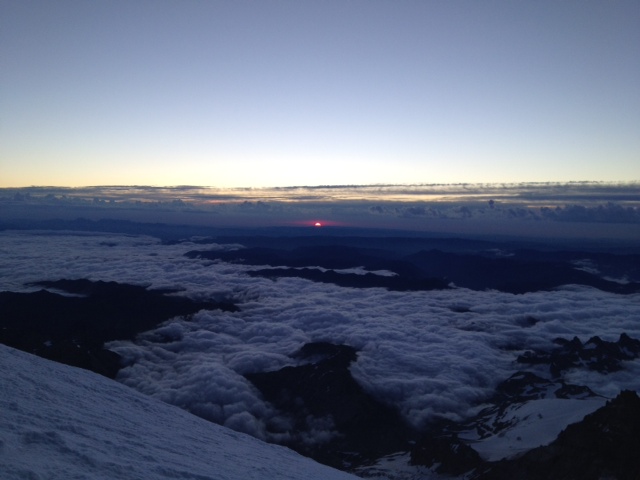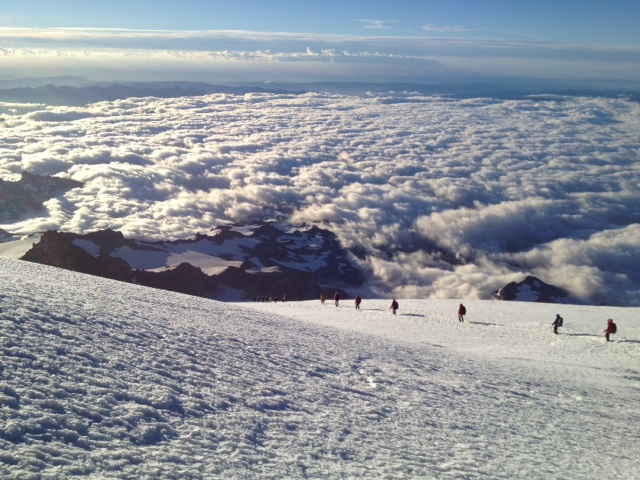 Our Four and Five Day Summit Climb Teams reached the summit of Mt. Rainier early this morning. RMI Guides Pete Van Deventer and Win Whittaker reported clear skies above 7000' and winds at about 40mph. They have started their descent and are now en route back to Camp Muir.
Congratulations to today's teams!
---
More to Explore
Kilimanjaro: Tucker & Team at Machame Camp
August 7, 2012
Kilimanjaro: Seth & Team Safely Off the Mountain
August 8, 2012