---
Vinson Massif: Team Ready, Bags Loaded, Hoping for Flight Tomorrow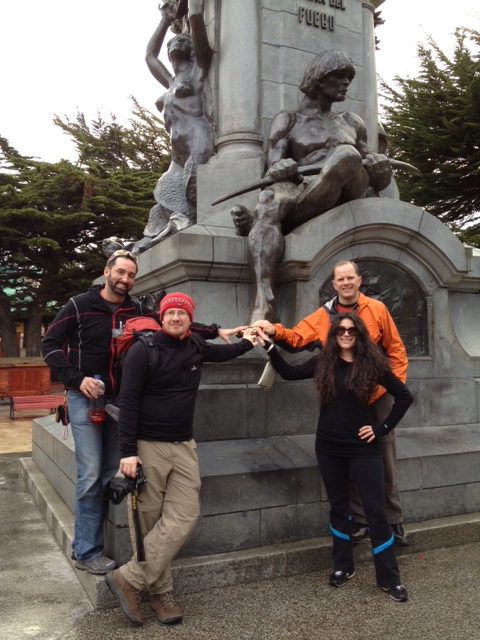 Hi RMI,
We gathered with about 30 other climbers this morning for our pre-trip briefing with ALE. Mike Sharp, one of the owners, gave a very detailed presentation about what is going to happen over the next few days. As you might imagine, logistics for getting to the "bottom of the world" are complex. Even though we have already traveled thousands of miles to get to Punta Arenas, we have about 2,000 more miles to fly and two different airplane types to go before we get to Vinson Basecamp. Covering everything from flight plans to arial maps of Union Glacier and the climbing route to ways for dealing with the extreme cold, it is critical information to know before we fly out of here and land in the middle of Antarctica.
After the meeting, we weighed our bags and sent them off to the airplane so they can be loaded and ready for our flight.
Weather permitting, we are planning for an early flight tomorrow, with the airport transfer scheduled for 7:00 am. Next dispatch will hopefully be from Union Glacier.
All the best,
RMI Guide Jeff Martin
×
Sign Up For Vinson Massif 2012 Emails
{/exp:mailinglist:form}
---
More to Explore
Ecuador's Volcanoes: The Team Readies for Cayambe Summit Bid
December 16, 2012
Vinson Massif: Team Winds Down at Union Glacier Basecamp
December 16, 2012