---
Mt. Everest: The Team Rests Today and Prepares for Next Rotation Tomorrow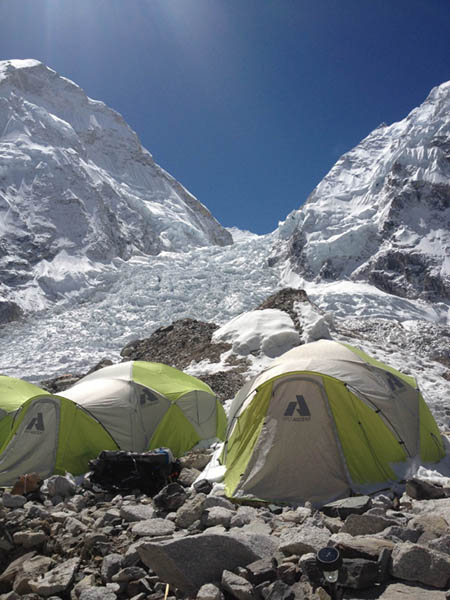 Well it's another beautiful day in Basecamp. We're enjoying another rest day before heading back up the mountain.
The teams have all joined forces to equip the Lhotse Face with fixed rope for the next series of acclimatization rounds. As a small team we will do our part by bringing gear up to Camp 2. If the weather holds then the 'fixing' will start on the 26th. That will clear the path to the South Col and then teams will begin establishing camps there.
The Col is a long way off for us though as we have quite a bit more acclimatization to go before we'll be ready for heading to 8000 meters (26,000 feet). It's all part of the long process of climbing Mount Everest.
On The Map
×
Sign Up For Everest 2013 Emails
{/exp:mailinglist:form}
---
More to Explore
Mt. Everest Expedition: Clear Skies Then More Snow
April 23, 2013
Mt. Everest: The Team Ready for Camp 3 Rotation
April 25, 2013