---
Mt. Everest Expedition: Dave Hahn Checks in From ABC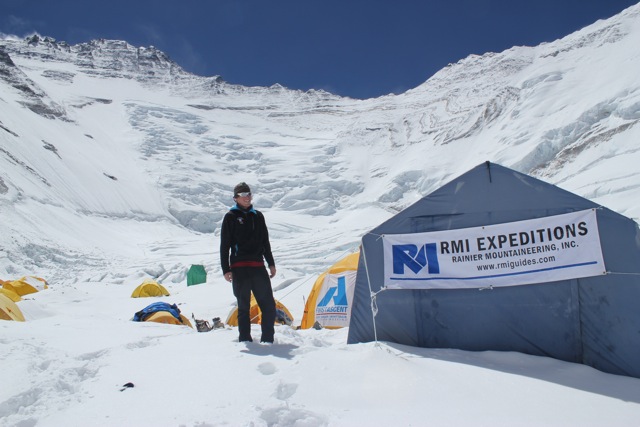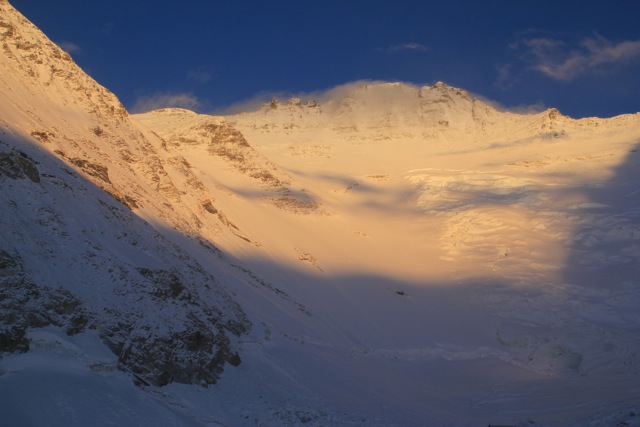 This is Dave Hahn calling from Advanced Base Camp on Mt. Everest. Myself and Linden Mallory came up today on our new formulated summit plan. We went from Base Camp to Camp 2 today. It was stunning to us the changes in the ice fall, there had been a massive avalanche that had come off the west shoulder, and came right down along the climbing route. It actually made the route better by filling in the crevasses and knocking over all the little walls we were climbing over. It was pretty sobering to think that that same avalanche had it come down when climbers were going though the ice fall, it would have killed many people. As it turned out it came down at a time, sometime this last week, when nobody was in the icefall. That was really something to see.
Linden and I came up through Camp 1 and straight up to Camp 2 in pretty good time and had good conditions. While we were walking there was cloud cover right from the start and from Camp 1 that was real helpful because it kept the sun off of us and light breezes as well so we didn't dry out as much coming up here as we might normally have. Tcherring also came up so the three of us are up and we hope that Kaji and Dawa are able to come up tomorrow and that will be the making of our summit team. We are going to rest here tomorrow as planned. And take it easy at Advanced Base Camp tomorrow and hoping to go from ABC all the way up to Camp 4, skipping Camp 3 on the following day and be in place for our summit bid.
So we'll see what the weather does. We are keeping careful track of the weather right now. It is snowing lightly here and Mark Tucker says it is snowing more heavily at Base Camp. We are very interested in what the weather does down there because Bill and Sara are hoping to fly via helicopter from Base Camp to Kathmandu. They weren't able to fly today due to weather. So we are keeping our fingers crossed for them tomorrow.
That is all for the moment. We'll be in touch.
RMI Guide Dave Hahn
×
Sign Up For Everest 2011 Emails
{/exp:mailinglist:form}
---
More to Explore