---
The RMI Difference in Papua: Preparations for our September climb of Carstensz Pyramid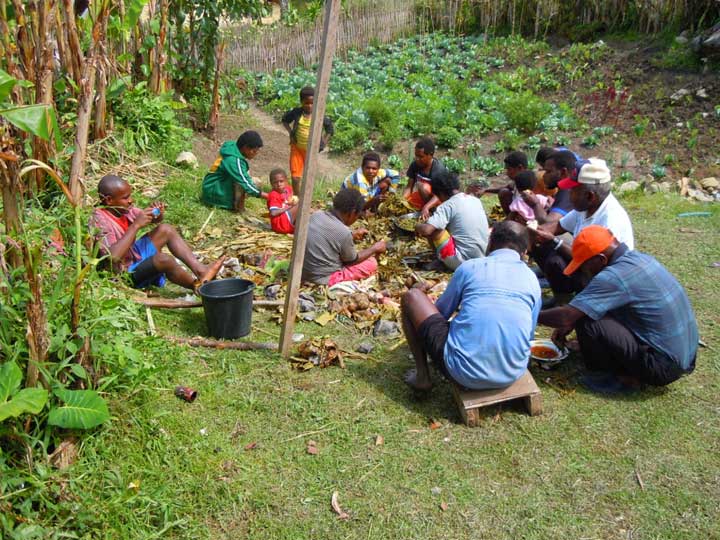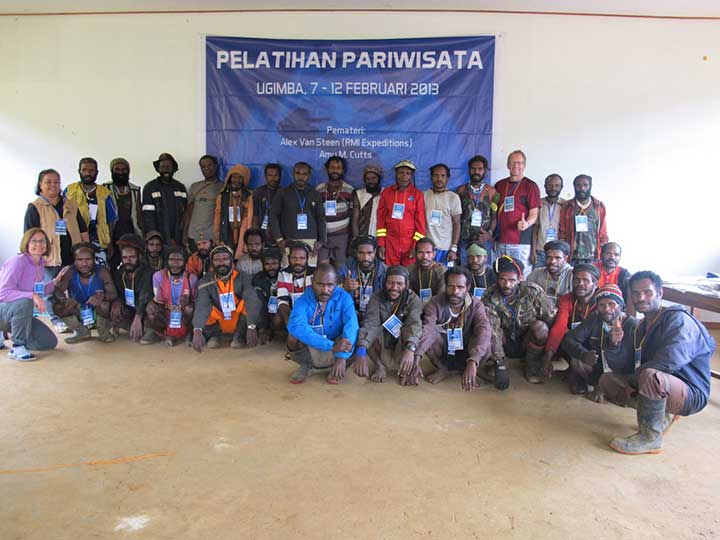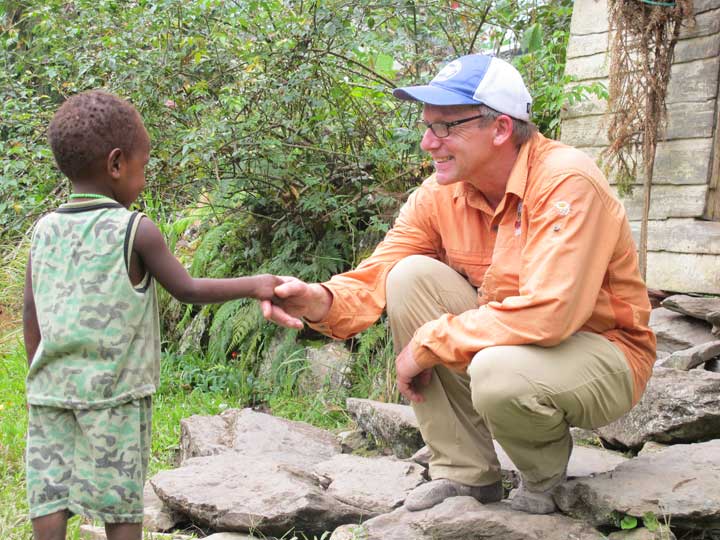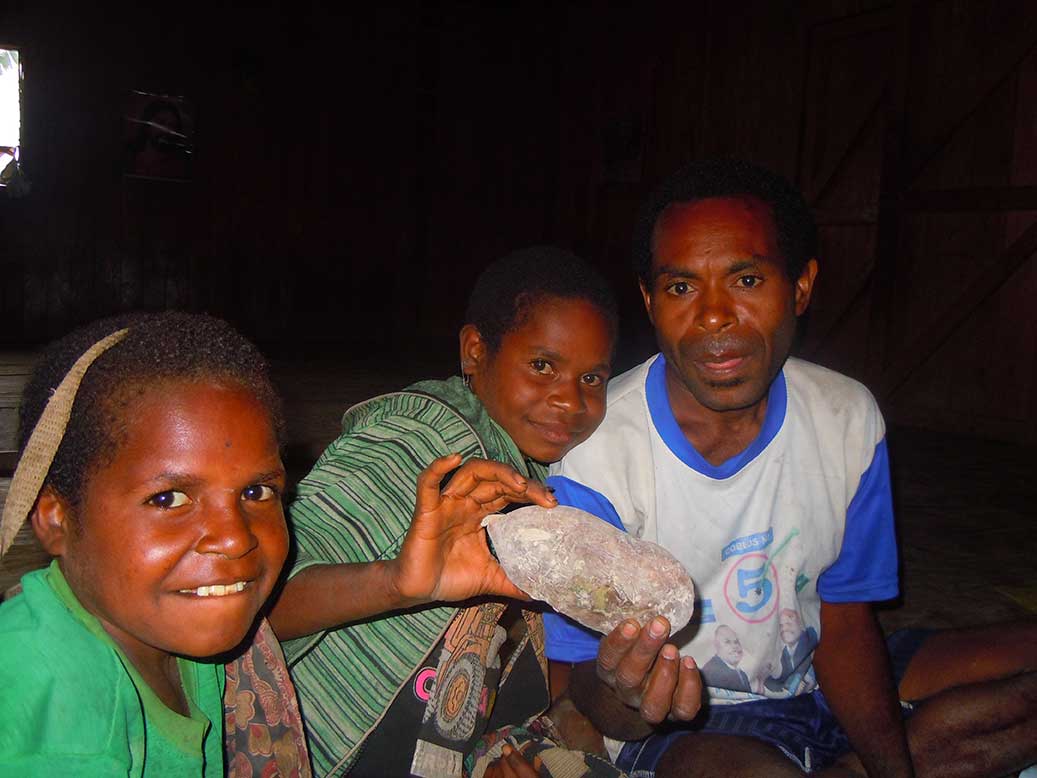 In every part of the world where we travel, some RMI individual is tasked with developing & maintaining the quality program presented on the web. Whatever their role, that individual typically has a personal attachment, investment and history with the lands, mountains or peoples visited during the program. Their effort includes much more than simply creating an appealing itinerary and a glitzy web presence. The behind-the-scenes work includes addressing RMI's environmental responsibilities, social responsibilities, and the development of solid logistical support, from understanding local customs to establishing a safety net. Most importantly, this effort involves building relationships with the local community, helping to ensure that we operate as partners wherever we travel with whomever we work. For Carstensz Pyramid in Papua, New Guinea, I get to be that individual.
The description of our program strikingly claims that we are the only outfit in the Western Hemisphere to partner exclusively with indigenous Papuans. Does it make you wonder how that came to pass?
Papua's somewhat notorious reputation extends beyond the daily rain, and slick mud and logs of the jungle trek, and beyond the remote nature, sharp rock, and high altitude of the actual climb. And that's already a lot! Truthfully, for those who research their objectives carefully, Papua's reputation extends even beyond the uncertainty and flexibility required to visit an area where political tensions and security concerns exists. Shouldn't you choose your outfitter most carefully?
In February I spent approximately three weeks in New Guinea's "interior" with the intention not just to climb Carstensz Pyramid again, having guided a recent trip, but, as I enjoy saying, "I went to meet people." Most of my time was spent among the Moni and Dani tribes of the highlands, but I also had the opportunity to shake hands with Indonesian government officials, Papuan regency representatives, folks with the Freeport mine, school teachers, pastors and missionaries, both Indonesian and expat, village elders, and even folks who were likely associated with the freedom movement (though that was difficult to tell because it seemed like politics was on everyone's lips.)
I met a lot of people, explained what I was up to, and had many discussions with many people (with both tribal and Bahasa Indonesia translators helping me). Some folks expressed utter amazement that I was walking through their lands. This is predominantly because I was off the beaten path, i.e., not on the traditional, historical routes which have seen a good bit of use (and abuse). My presence also elicited appreciation (something I didn't necessarily expect) because I was choosing to walk through the land rather than helicopter over it. Very practically speaking, people explained, flying over their lands excludes them from the benefits tourism can bring. I was already convinced that the model for sustainable tourism needed to include the indigenous peoples who inhabited the lands we wish to travel though en route to Carstensz, and spending all these weeks on the ground emphasized my sense for following socially responsible practices.
RMI's commitment to Responsible Climbing pursues environmentally and socially responsible practices. This is simple enough to say, but a significant investment of time, energy & money is required to make good on those words. I have been told by many of the people with whom I connected in Papua, that my "relationship building" excursion (which included porter and trekking guide training, as well as discussions regarding tourist behaviors and expectations for each of the villages along the trek) was the first of its kind by a Western outfitter.
Sadly, the people of Papua (whether indigenous or Indonesian) have become accustomed to transactions which center solely around the exchange of money. I would suggest that for a tribal culture, where community is highly valued, to encounter trekkers & climbers with expectations to "take" home interesting stories, photographs and a summit, who repeatedly fail to "give" relationships, virtually guarantees a poor experience for both sides. I'm not trying to paint too broad of a picture because the truth is that each individual Papuan also wants what is best for his/her own person, family or tribe, just as we do in the West. I do, however, suggest that our social responsibility must encompass more than just paying porters well for work done well. Failure to build strong relationships will lead further down the present path experienced by many Western outfitters: where porters feel poorly treated and are sometimes not paid, and where tourists feel exploited and are sometimes extorted. Looking further down that path, do you wonder what it might look like? It looks just like the tensions which closed the route through Beoga years ago after hostages were taken. It looks just like the tensions which are currently threatening the Illaga route following a hostage/extortion situation in July 2012, or the abandonment and subsequent death of a sick Danish climber by a highly experienced outfitter. It looks just like an increasing number of operators who no longer have the option to peaceably travel through tribal lands and now offer helicopter transit up and over "tribal tensions." And honestly, with some of the political and societal tensions which exist, unless outfitters work to develop relationships which are in line with indigenous tribal cultures, tourists will have no options other than to hire armed police or military to escort them through tribal lands. Wouldn't it be more culturally and socially responsible to build relationships with the native peoples in which both parties collaborated to build a sustainable model of tourism?
I encourage you to follow my blog at http://climbcarstensz.wordpress.com as I continue to share stories of what I have learned and of what we seek to build over time.
Amakane!
---
More to Explore
Mountaineering Training | Fit To Climb: Week 7
March 18, 2013