---
Mountaineering Training | Climber's Perspective After The Climb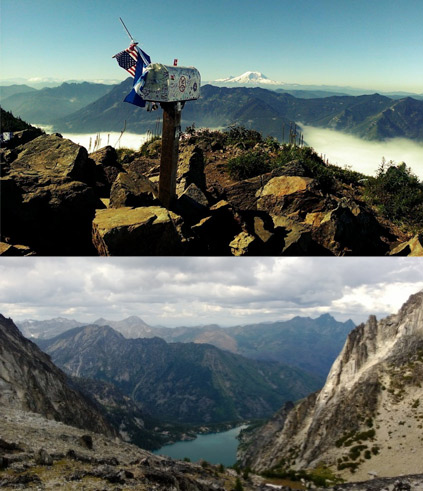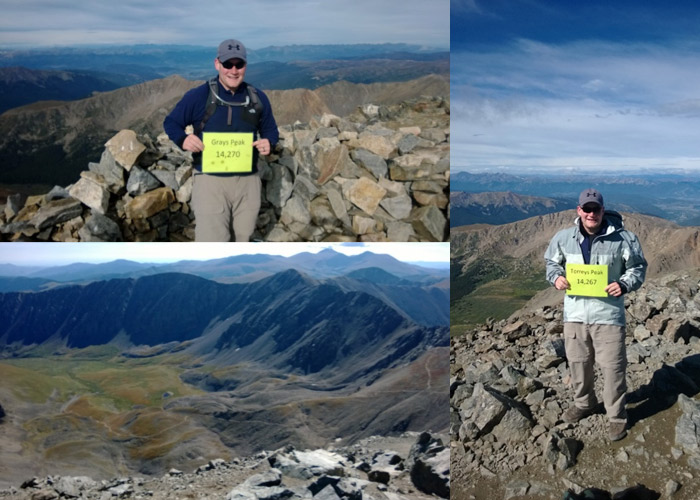 My Favorite Training & What Worked
I recently got to attempt my summit of Mt. Rainier.  Although we were not able to reach the summit because the route was impassable, I was in the best shape of my life and was able to reflect on all of my training, what worked, what didn't, and what I enjoyed doing to train for the climb.
 
A lot of my training worked quite well to get me ready for my climb.  Here are a few of the exercises that worked best:
Gym
Stairs/Stepmill:  The stepmill became my best friend while at the gym prepping for Mt. Rainier.  It was very functional movement that would let me do interval training, side stepping, and long climbing durations.
Versa climber:  The versa climber is an amazing cardio tool that I discovered at the ProClub in Bellevue. It serves as great cardio combined with functional movement and is very difficult to do for long periods of time.  This was one of my love/hate relationships at the gym given the benefit I took away from it.
Running:  Running is something that I hate in this world… especially on a treadmill. I prefer hiking and getting outdoors.  However, I could not ignore the benefit that running gave me in general conditioning.  I tried to get outside as much as possible, cover distance, and put in hill/stair training while I was out to break up the monotony.
Mountain Conditioning Course:  This was one of my favorite parts of training.  The ProClub in Bellevue offers a class twice a week that is solely focused on conditioning for hiking.  This class offered a social aspect to my training with people who were training for Mt. Rainier, the Enchantments, Everest Base Camp as well as others who had already summited Mt. Rainier.  This class offered circuit training, conditioning, and strength training all combined into functional movement.
Hiking
Hiking was one of the best things that I was able to incorporate into my training. What better way to train for a hike than hiking itself? The best part of my hiking training was the confidence in my abilities that some of these bigger hikes gave me once on Mt. Rainier.
• Mailbox Peak: 6mi round trip, 3100' elevation gain, 4800' highest point
• Colchuck Lake + Aasgard Pass: 11mi round trip, 4400' elevation gain, 7841' highest point
Altitude

Training at altitude was another key to feeling good on my summit attempt. I traveled to Colorado to bag some 14ers and did Camp Muir once. Knowing how the altitude would impact me and quickly learning the benefit of pressure breathing were key in my training.
Colorado: A week before my climb I had the opportunity to go to Denver for work which provided me the chance to hike several peaks over 14,000' and see what the altitude would do to me. Additionally, this gave me a chance to do back to back days of serious hikes to see how a climb to Muir followed by a summit day would be like.
• Grays & Torreys: 8.25mi round trip, 3600' elevation gain, 14270' highest elevation
• Quandry: 6.75 mi round trip, 3450' elevation gain, 14265' highest elevation
Camp Muir: 10mi round trip, 4600' elevation gain, 10000' highest elevation
I only climbed Camp Muir once during my training even though it was one of the best training hikes near Seattle. I did this for several reasons - first, I wanted to prove to myself that I could do that part of the route so that when my trip came I could approach it with confidence. Second, I did not want that route to turn into what the Tiger Mountain cable line trail had become to be - a dreaded training hike that was no longer fun (I was doing that trail twice a week for training).
Backpacking: Pratt Lake: 11.5mi round trip, 3000' elevation gain, 4200' highest elevation
Backpacking was a fun part of my training where I carried over-weight pack for an overnight and I was able to test out my gear and equipment while out in the field. This was a great opportunity to check out my pack, boots, and clothing to ensure they were the right fit and equipment for the summit attempt.
Things I Wish I Had Done More

There were a few things that after attempting my summit I wish I had done more of in my training routine:
Hike more with full pack weight or an overweight pack: Carrying a 40 pound pack up the mountain and at elevation can start to tire even the most fit people. Training more with what that weight would feel like and just making it a part of every hike earlier on would have made a big difference. On each hike I did I would add in a decent amount of weight (25-30lbs) but only hiked at full weight once. Going back, I would have started with full weight much earlier in my training time and even gone overweight to help my body be stronger when I was at elevation.
Hike at a steady pace for long durations: RMI does a great job at managing energy expenditure if you listen to their advice. One thing that our guide targeted was that no matter the difficulty of the terrain that our energy expenditure would be the same. For example, if it was flat we might move a bit faster but that would be the same energy required as slowly going up a steep part. In my training I found myself hiking for a bit and taking 15-30sec resting periods and continuing vs going for a hour and then breaking. Although my micro rests were very helpful and made me move very fast, they were not ultimately the slow steady pace I would need for alpine climbing. Looking back I would have tried to maintain steady paces/energy expenditures for the duration of my training hikes, taking scheduled breaks and pushing myself through the tough points where I traditionally took a micro break.
All in all, all of my training was beneficial to the climb but there were definitely some things that helped more than others. I will make some tweaks to my training schedule before my next climb, and start carrying a heavier pack for training earlier. It is very important to invest in your training and start early because I saw more than one climber struggle with their fitness on the mountain. On a rope team, you are either an asset or a liability, and at the end of the day, all of your training is putting more fuel into your Mt. Rainier summiting fuel tank. So train hard and be an asset to your team - it only makes your climb better!

- Jeff Marcoux
_____
Jeff Marcoux is an avid hiker & lover of micro brews who lives with his wife in Seattle, WA.
Questions? Comments? Share your thoughts here on the RMI Blog!
---
More to Explore