---
Mt. McKinley: Okita & Team Ascend the Fixed Lines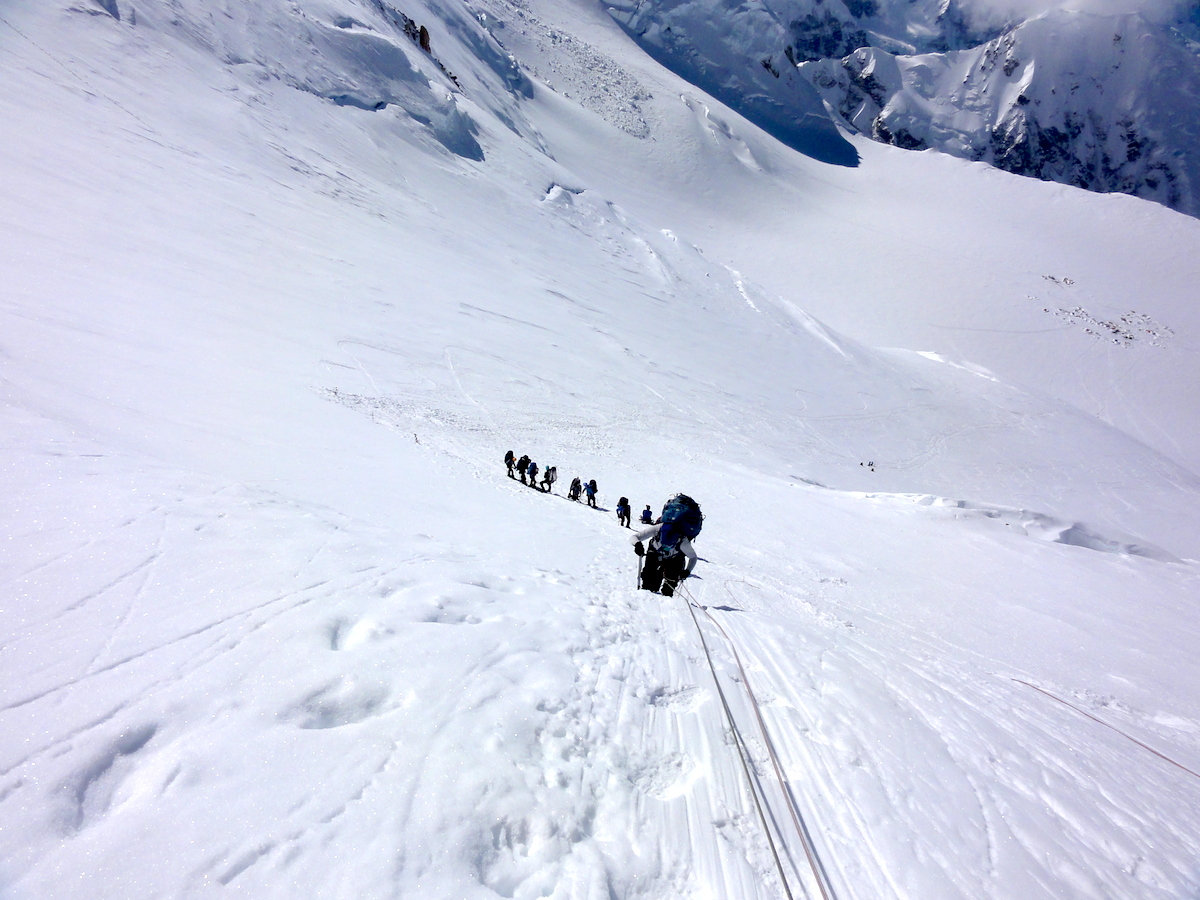 May 31, 2014 - 11:21 pm PT
The weather cooperated, sort of, for our big day climbing the infamous fixed lines to 16,200'. These are ropes fixed in place on a steep part of our route that offer security to our team as we climb it. As seen from camp this headwall is particularly impressive, and intimidating.
The winds had calmed down completely by the time we got up, and the day was looking good. However by the time we actually started walking clouds had rolled in obscuring our views and the route. But the sun could be seen through this layer giving us confidence that we'd climb out of it. And we did.
The headwall itself was challenging, but our training yesterday helped immeasurably. We all made it to 16,200' where we cached the supplies we carried up and took a well-deserved break. Our descent was slow on the icy terrain, but we managed it fairly well.
By the time we got back to camp, the team was deservedly happy to have climbed this much anticipated part of the route.
And now it's bed time. We're all looking forward to sleeping in and being lazy tomorrow.
All for now from 14,200',
RMI Guides Brent, Leah and Nick
On The Map
×
Sign Up For Denali 2014 Emails
{/exp:mailinglist:form}
---
More to Explore