---
Everest Base Camp Trek & Island Peak Climb: Acclimating Hike around Pheriche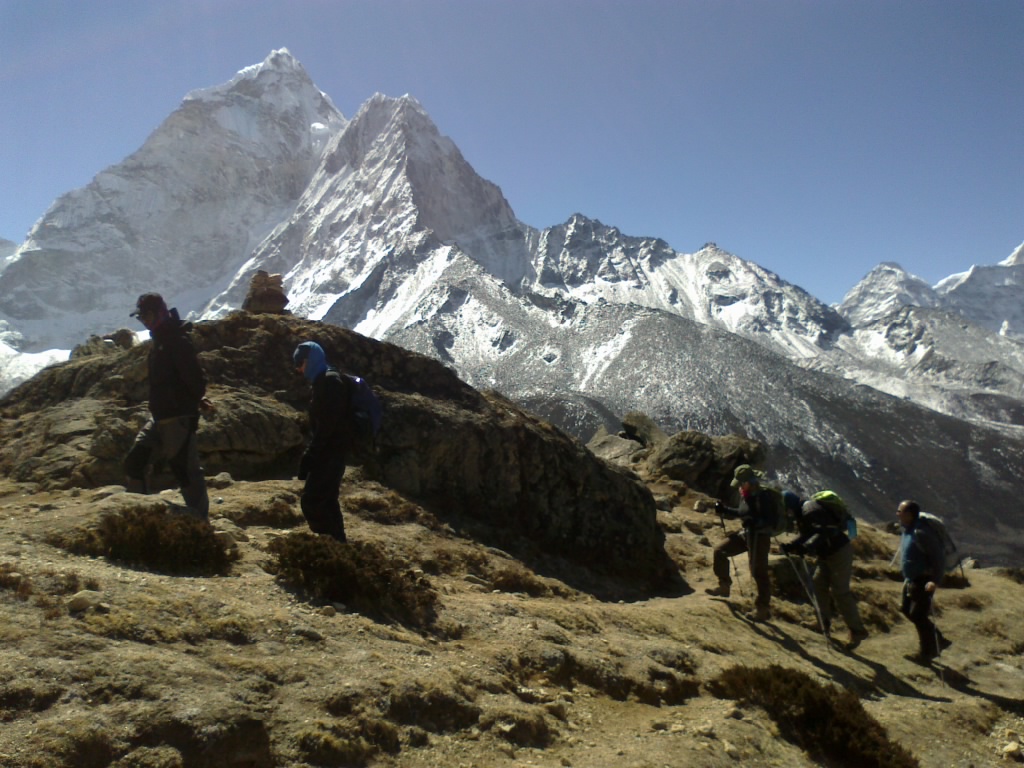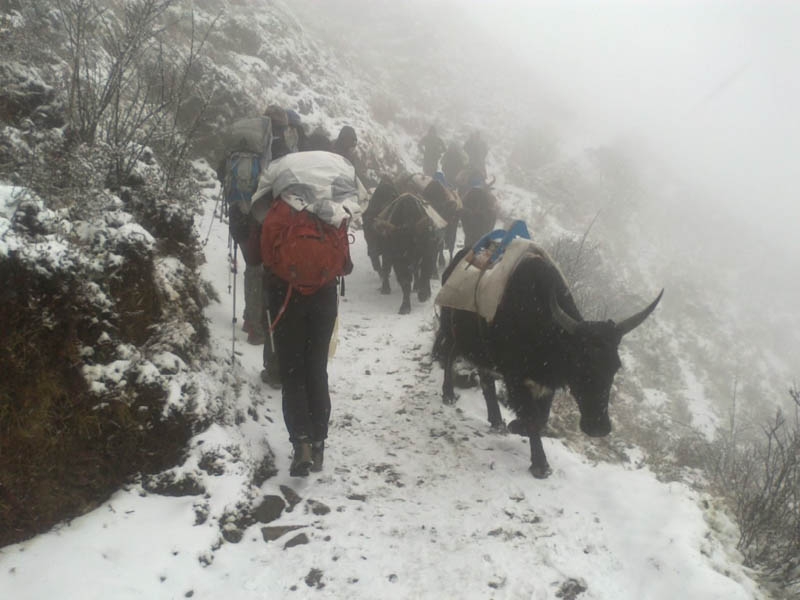 Despite moving to 14,000' yesterday, we all slept soundly in Ang Nuru's lodge here in Pheriche and the clear morning revealed the stunning panorama of peaks that we find ourselves amidst. With a day to hike and acclimatize here around Pheriche we left the teahouse and began ascending tight switchbacks up a ridge to the north of the village. Quickly gaining altitude, we were able to catch our first views of Island Peak, known locally as Imja Tse as we looked to the east up the Imja Khola valley below us.
Standing proudly around Island Peak rose Makalu, Baruntse, Ama Dablam, Lhotse, and Lhotse Shar, creating a grand panorama surrounding the mountain. Focusing our attention back on the trail, we continued uphill, eventually reaching the rocky outcropping Nangkar Tshang at over 16,500'. It felt good to push our bodies to these new altitudes and the team climbed wonderfully, moving smoothly up and back down the steep hillsides above Pheriche. As we stood on the summit, looking out at the views around us and watching the clouds gradually roll up the valley from far below, three Himalayan Eagles soared past us. It was an incredible sight to see, these massive birds playing in the thermals at such altitudes. We watched them fly back and forth before gradually moving up the valley.
We returned to the teahouse in the afternoon, just as the clouds rolled in. Legs tired after a solid day of walking, we kicked back in the dining room and relaxed for the rest of the afternoon. Today is Mark's birthday and unbeknown to him Karen has convinced Ang Nuru to prepare a birthday cake up here for him, we are looking forward to surprising him with it this evening.
RMI Guide Linden Mallory
×
Sign Up For Everest BC Trek 2011 Emails
{/exp:mailinglist:form}
---
More to Explore