---
Mt. Everest Expedition: The Next Climb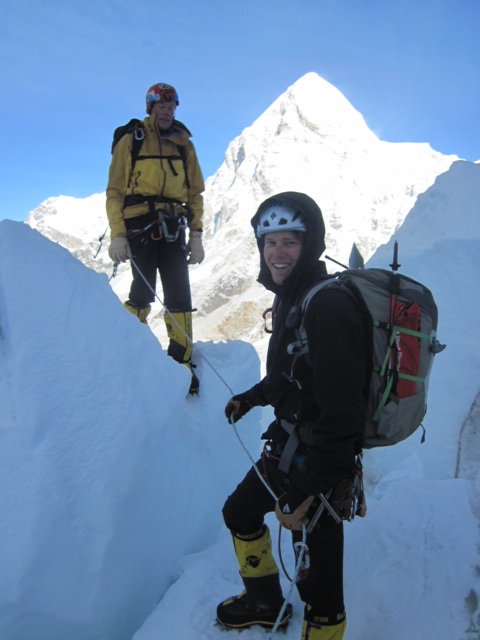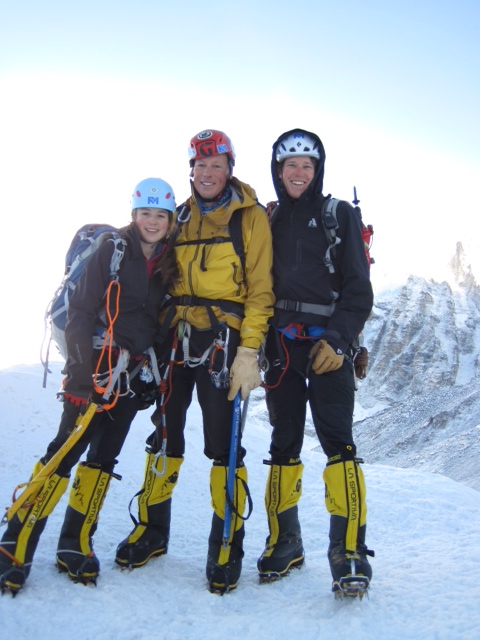 Sara and I left for this adventure on March 23rd, which seems a long time ago. Since that time we have had many treks and climbs, but it seems that "the next climb" - whatever that is - is the "most important" climb, and the one that will be the hardest and the biggest test. Our climb tomorrow is no different - it is our "most important climb" so far.
Tomorrow we will be climbing from Everest Base Camp (at about 17,500 feet) up to Camp 1 (at nearly 20,000 feet) through the Khumbu Ice fall. The climb through the ice fall would be difficult at sea level, but the altitude makes it much more challenging. Dave Hahn and Linden Mallory (our guides) have spent weeks preparing Sara and me for the climb tomorrow. We have been "coached" on most everything - from what to eat before and during the climb, how to wear all our equipment, how to go across crevasses on ladders, how to use our crampons on vertical ice - I know that there is not a situation we will face that they have not prepared us for.
But I still worry. I hope that my months and months of preparation are enough. And I hope that we have good luck. But if we are strong (and fortunate) enough we should be arriving at the top of the ice fall for 3 nights by mid-day. Then, once we make camp we will spend one of the days climbing up towards Camp 2.
One of the reasons that I climb is that I get to spend time with Sara. And every time I climb with her I come away more and more impressed. She is such a confident young woman - so easy to share her thoughts and feelings, and so easy to laugh. It is great to hear her talk about her friends, her classes, and the sports teams she plays on. I like to hear about all the details about the social situations, but I really love to hear how she thinks about things. The only way I get to hear about these things is to spend time with her - she is like a ship passing in the night at home. I wouldn't even know to ask questions about the things we talk about on these trips. I will treasure the time I have spent with her forever, for I know in two years she is off to college. But I will always have in my memory the months we have spent climbing together.
Thank you for following our blog.
Bill M.
×
Sign Up For Everest 2011 Emails
{/exp:mailinglist:form}
---
More to Explore