---
RMI Guide: Cody Doolan on the AMGA Rock Instructor Course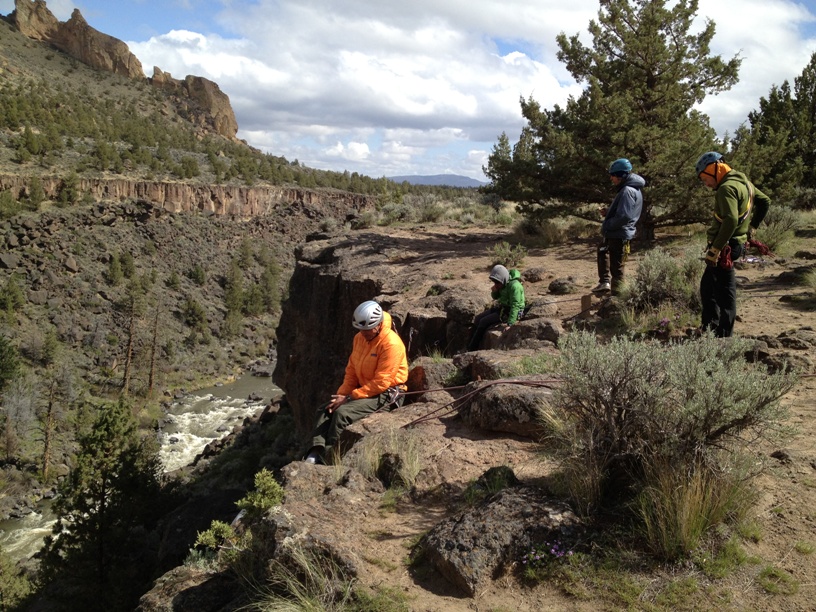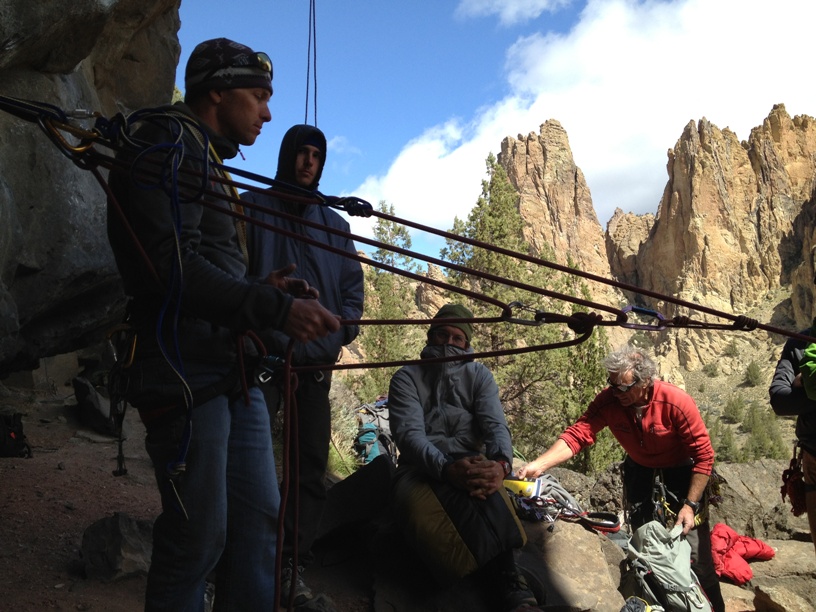 I recently completed the American Mountain Guide Association (AMGA) 10 day Rock Instructor Course (RIC) held at Smith Rock near my home town of Bend, Oregon. The RIC is the first in a series of courses by the AMGA to become certified as a rock or alpine climbing guide. The course exceeded all expectations by provided valuable knowledge and techniques that I can apply not only to rock guiding but to Rainier and much of my personal climbing.
During the 10 days, the weather ranged from sweating in a t-shirts to shivering in a down Jacket and although it threatened rain or even snow at times, the weather held nicely the whole course. The Canadian geese had arrived for nesting and were an ever present entertainment of squawking and fighting for nesting sites in the background. What really made this course for me were the quality people I met both instructors and students. We had three instructors that each brought years of unique experiences and different skill sets to the table. This gave a diverse prospective on each topic and provided many learning opportunities. The group dynamic with the other students was awesome and created a very fun learning atmosphere that yielded new friends. My RIC was made financially possible though the RMI / First Ascent Guide Grant and I want to thank them for their generous contribution to the course tuition as I look forward to future courses with the AMGA.
---
Be the first to leave a comment.
More Updates
Previous
May 1, 2012
Alaska Mountaineering Seminar - Expedition
Next
March 25, 2012
Mt. Everest Southside