---
Kilimanjaro: Waterfall & Team Ascend to First Camp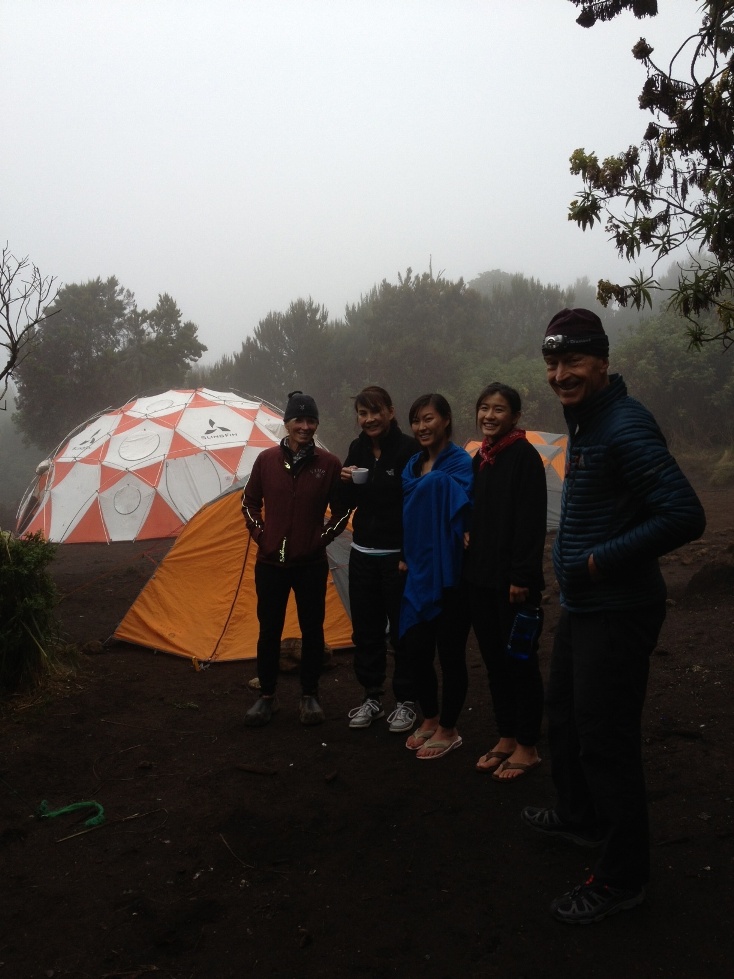 Well the story of the day was the weather. When we woke up this morning at the hotel it was raining. That didn't seem to bum anyone out too bad though and we were all packed and headed to the gate in good time.
Once we drove up to the gate the rain had turned to mist but we geared up anyway. That turned out to be a good idea since it rained off and on for the first two hours.
As we pressed on the cloud thinned and dried out. We were able to pull off the rain-wear well before camp and even dry out a bit.
The mist has returned but we are all in camp getting ready for dinner. Our tents are dry and we have a really nice dining tent to hang out in. All in all it was a fine day to start a Kilimanjaro climb.
This is a shot of some of the team getting a lesson on the chemical toilet.
On The Map
×
Sign Up For Kilimanjaro 2013 Emails
{/exp:mailinglist:form}
---
More to Explore