---
Mt. Rainier: RMI Guide JJ Justman Checks in from Climbing School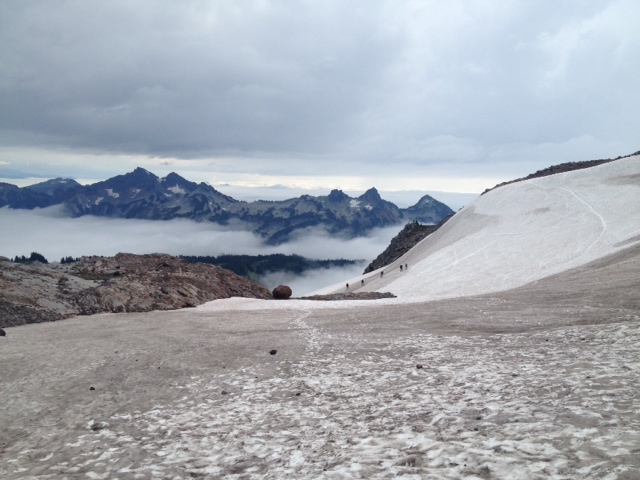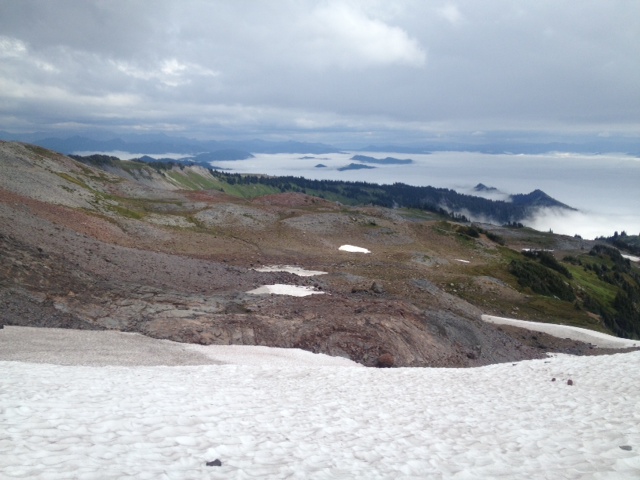 These are the days that I really love being a mountain guide. Sharing the beauty of Mt. Rainier in September can only be understood by experiencing the beauty of Autumn on Rainier.
The wild flowers are popping in full color. The marmots are whistling. And despite marginal weather, the low marine layers really make the mountains appear luminous and majestic.
The photos don't do it justice so get off the couch, push yourself away from the desk and get on out here!
---
More to Explore
Mt. Shuksan: Geoff and Team Recount Summit Day
September 5, 2013
Mt. Shuksan: Walter & Team Climb Well, But Weather Holds The Cards
September 5, 2013