---
Mountaineering Training | Training Suggestions for Aconcagua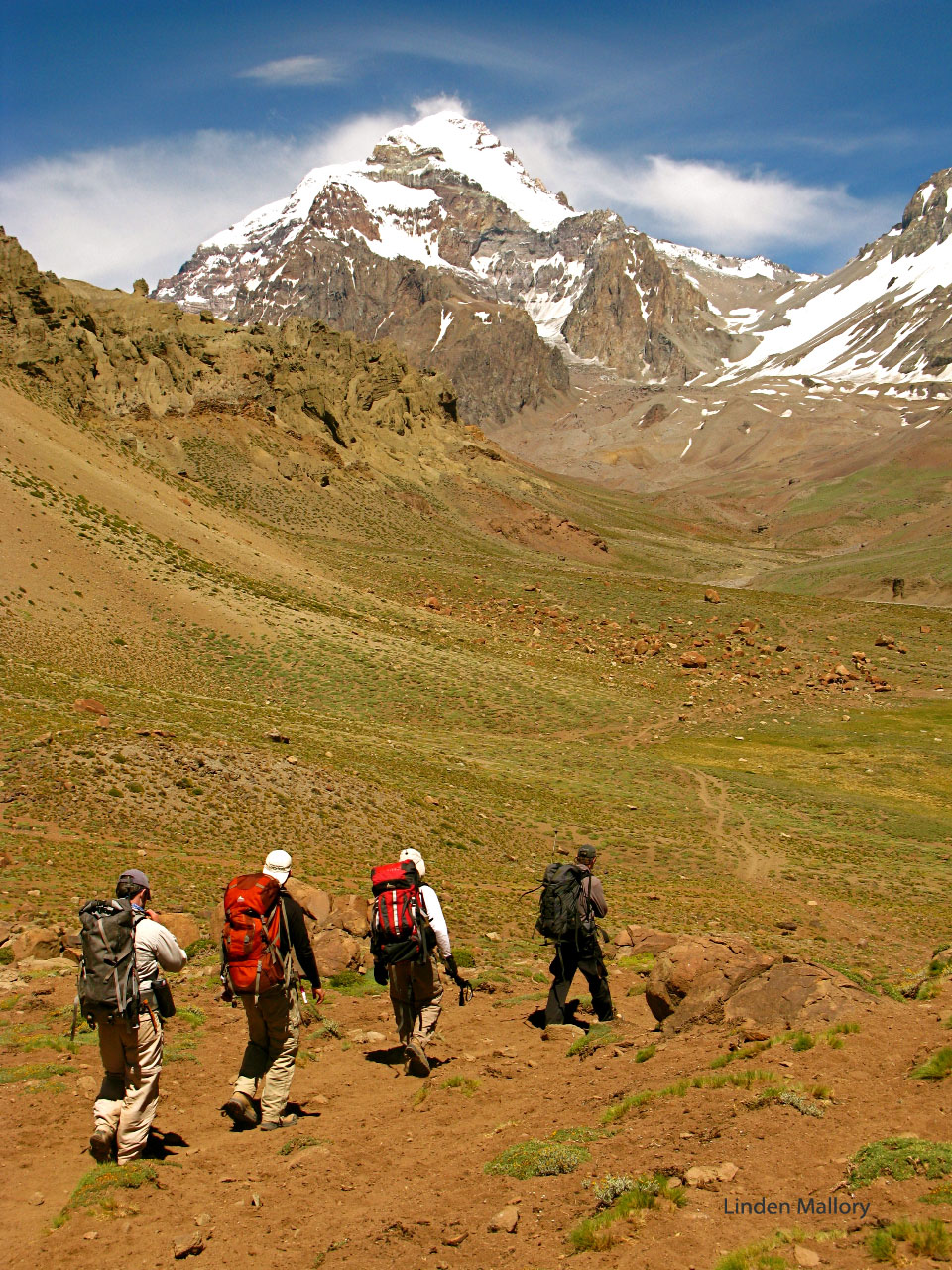 After climbing Mt. Rainier, as our teams are sitting in Ashford at the Bar & Grill, I am often asked, "What is a next best climb?" While that is a great question with many possibilities, my go to answer is typically Aconcagua. Aconcagua is the highest mountain in South America and one of the world's highest mountains. It is a great introduction to expedition style climbing, it is relatively safe, and it is a ton of fun!
 
Climbing a mountain like Aconcagua is a huge endeavor. It is a mountain that requires an athlete to be in top physical condition. Overall aerobic endurance training is very important and it is important that most climbers come to the mountain fully prepared. In regards to endurance training, I have always been a firm believer that you must do something aerobically that you really enjoy doing…because you must do a lot of it! For me, that activity is road cycling. I can get on the bike and ride for hours upon hours. For others, it may be running or hiking. 
 
I have an additional workout that I incorporate into my training once a week, two months prior to my expedition, in order to prepare. The workout is "crossfit" style, but first I want to explain why I benefit from it.
 
High altitude climbing demands three things. One, you must have a high aerobic threshold. Without getting into too scientific, your body's aerobic threshold simply means your body is still running on oxygen. Anaerobic system is when you are not getting enough oxygen and lactic acid builds up. This is when you are going so hard you begin to feel that "burn" in your legs and you simply feel you cannot maintain that effort. So your body slows down, you return to your aerobic state and your body begins to flush the lactic acid out. If you do interval training, going all out for a short time followed by a longer period of rest, you in a sense are building a higher aerobic threshold.
 
Two, you must have good overall strength for climbing at high altitudes. On Aconcagua you will carry a heavy pack to move between the three camps we have. So you must have strong shoulders, back, chest, core and legs.  
 
Lastly, you must have a great deal of mental strength. We would all love it if climbing high mountains would be easy, but it is not! Climbing to high altitudes requires a little bit of suffering. How hard are you mentally willing to push it? You must break mental barriers to succeed at high altitude.
 
With all that I personally do a routine that has me crying at the end. Why? Because it requires all three things mentioned above. And here is the workout…but first, always consult a profession trainier before attempting a new workout. 
1. Man Makers
2. 500 meter row
3. 30 – 50 full sit ups
4. Jump rope one minute
5. Kettle bell dead lift
6. Lying Leg raises
I perform these exercises in succession with as little time resting in between. A complete cycle of these exercises is one set. I perform a total of three sets. This workout is torture…but in a good way. It keeps my heart rate elevated very high, especially during the rowing and jump roping. It also incorporates overall muscle strength. And I have to push through a mental barrier because I guarantee you will either want to rest or quit.
_____
JJ Justman is a senior guide with RMI Expeditions. He has led 18 expeditions to Aconcagua, and guided and climbed around the world, including three expeditions to Mt. Everest. In addition to climbing and cycling, JJ is a talented Tango dancer. JJ will be leading several Aconcagua expeditions for RMI this coming winter.
Questions? Comments? Share your thoughts here on the RMI Blog!
---
More to Explore
Kilimanjaro: Hahn's Team Ends with a Roar
September 27, 2013