---
Mountaineering Training | Training Zones Explained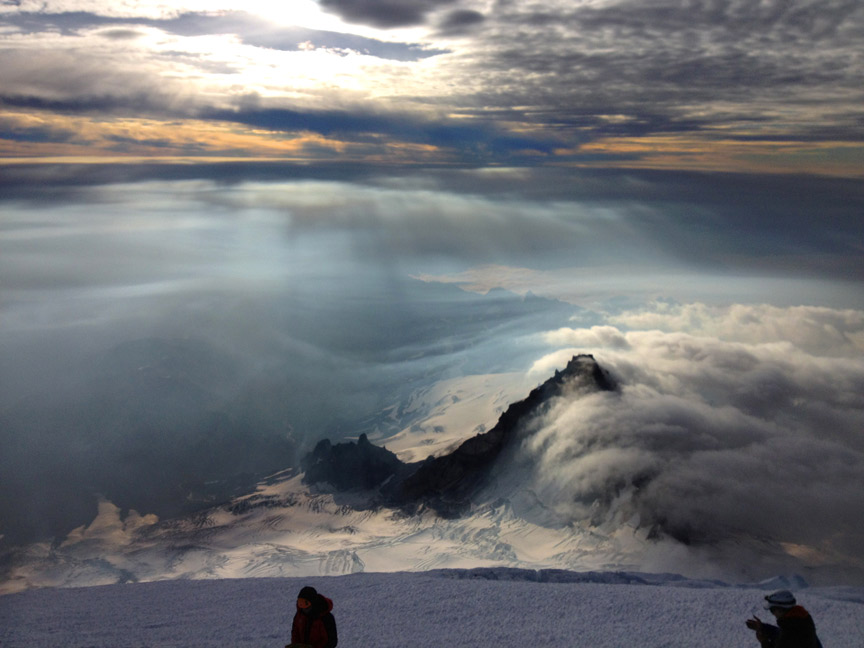 One of the most important things to remember about training is that successful training is a conglomeration of various activities and intensities that as a whole improve your body's physiological performance. While many people may consider going for a half hour jog each day as "training", when you are preparing for an activity like mountaineering, your training needs to go beyond this. A major component of successful training is varying the intensity of workouts. Some workouts are hard, some are short bursts of maximum effort, and many are long and slow endurance sessions. A great way to think about these sessions is through the concept of training zones.

Training zones have traditionally been distilled in to five categories, based on their physiological effect and the corresponding effort they require. While it's not a particularly exciting way to label them, the categories are named Zone 1, Zone 2, Zone 3…you get the idea. There are a number of different theories and ways to define these zones floating around in the training world; Google training zones to find all the reading you could want to do on the subject. For those that train with a heart rate monitor, percentage of max heart rate (MaxHR) is a useful way to help identify your training zones. There are a variety of formulas to determine your MaxHR, but a good approximation for most people is to subtract their age from 220. Heart rate monitors are great training tools, but are not necessary to train properly. Another method of setting the zones is to use perceived effort. The zones are described as follows:

Zone 1: Zone 1 is described as the aerobic recovery zone, and is between 50—60% of MaxHR. At this intensity, the body burns fat for energy, and allows muscles to replenish their glycogen stores. On a perceived effort scale, this workout almost feels like a non-workout. At the end you should feel that you didn't go hard enough to accomplish anything perhaps. In reality, this is a great intensity to aid muscle recovery.

Zone 2: 60—70% of MaxHR is where the body is most efficient at building endurance. This is still an aerobic effort, and for those without a heart rate monitor, it is a pace that you can carry on a conversation while exercising. Since this is the best physiological zone for building endurance, a lot of your long workouts will take place at this intensity.

Zone 3: This is a bit of a gray area. Zone 3 is between 70 and 80% of your Max HR, and generally is the zone when you stop being able to talk in full sentences, but can still get out short bursts of words at a time. It's a bit too fast for really building endurance, and not fast enough to develop speed or anaerobic capacity, so most serious people spend little time training at this zone. It is useful for some tempo workouts, but is probably the zone to spend the least amount of your training time.

Zone 4: Here, we are talking about speed, discomfort, and shorter efforts. Zone 4 is the anaerobic threshold zone. At 80 to 90% of MaxHR, your body burns significantly less fat, using the glycogen stored in the muscles instead. This form of energy transfer is less efficient (lack of oxygen!) so lactic acid is a byproduct. At your anaerobic threshold, your body's ability to remove and process lactic acid is overwhelmed, and it begins to build up. This is translates to your race pace, and feels like an effort that you won't be able to keep up for very long, and what you'd like most to do is slow down or stop.

Zone 5: 90 to 100% of MaxHR. This is for pure speed and all out effort. It typically involves intervals, or short bursts of max effort, and is useful for increasing your anaerobic threshold and increasing your body's ability to cycle lactic acid and recover from hard efforts.

Training zones are a great way to set the goal for a workout and ensure that you are getting maximum benefit from your training sessions. Identify which zones you'll be working out in before hand to design the day's workout goals, and afterward assess yourself to see how you did - were you able to maintain your effort in your planned zone(s) throughout the workout?

The description of the zones is not set in stone. If your heart rate monitor says that you are in Zone 2 but you are having trouble carrying on a conversation, then you should scale back what you consider Zone 2 to bring it in to line. If you are going as fast as you possibly can but can't make it to Zone 5, then your MaxHR estimation might be a little high, and you can scale it down. Once the levels are dialed in, they are a great way both to design and track your workouts going forward.
Questions? Comments? Share your thoughts here on the RMI Blog!
---
More to Explore
Vinson Massif Expedition: Big Day
December 2, 2013