---
Mt. Rainier: Summit Climbs Unable to Climb Due to Weather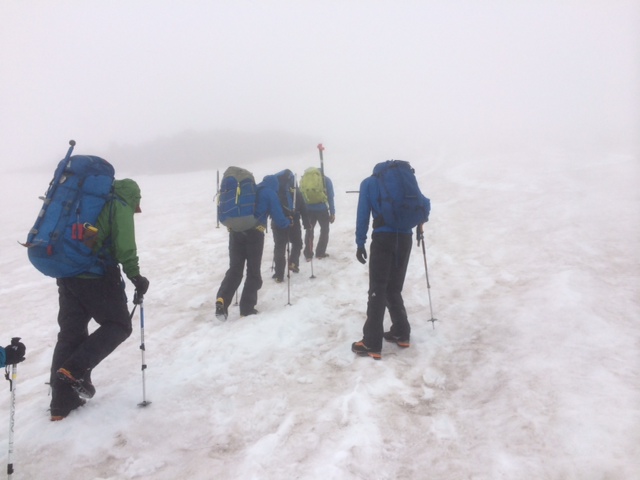 The Four Day Summit Climb teams led by RMI Guides Win Whittaker and Geoff Schellens were unable to make a summit attempt of Mt. Rainier due to poor weather. The teams experienced high winds, hail, rain and lightening overnight, fortunately they remained safely tucked in a Camp Muir.
The teams will start their descent from Camp Muir later this morning and will arrive at Paradise in the early afternoon.
Tyler Reid and the Expedition Skills Seminar Team - Emmons called from Camp Schurman. All is well with the group. They dressed to climb during a small weather window @ 2am this morning but were shut down by hail and lightning. They have around 4 inches of wet snow at Schurman. I estimated about a foot of new up high on the mountain and Tyler says it is probably more.
They are training intermittently today and will head down tomorrow morning.
---
More to Explore
Mt. Elbrus: Justman & Team Acclimate on the Mountain
July 23, 2014