---
Resting at Lobuche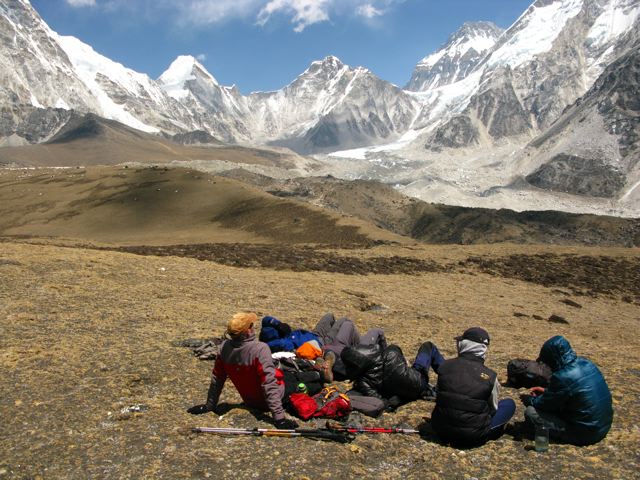 (Voicemail from Linden)
Hey, this is Linden calling. We are checking in from Lobuche. We had a very relaxing rest day today. We took a stroll up valley a little way to the Italian Research facility. We took a tour of their facility and got updated on the climate studies in this area.
We had spectacular views of the whole panorama of the upper Khumbu. It was a gorgeous day with light winds. We returned to Lobuche in the afternoon and enjoyed the sunshine, rested, read and got caught up on our journals. Tomorrow we will walk the final stretch to Everest Base Camp. We will check in from the glacier at 17,575'. Hope everyone is doing well and surviving the snow storm there. We will talk to you soon.
---
Be the first to leave a comment.
More Updates
Previous