---
Mt. Everest Expedition: Sara McGahan on Climbing and her Studies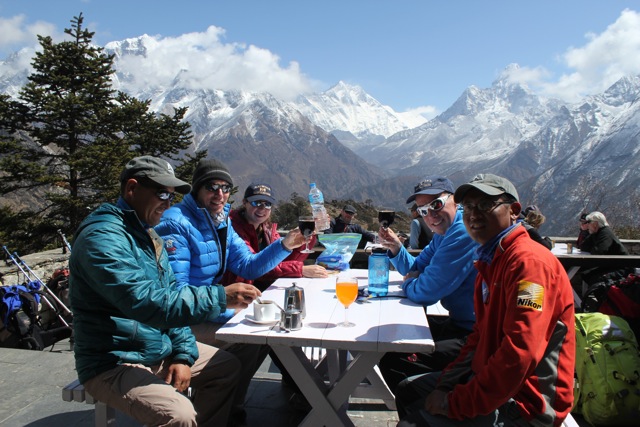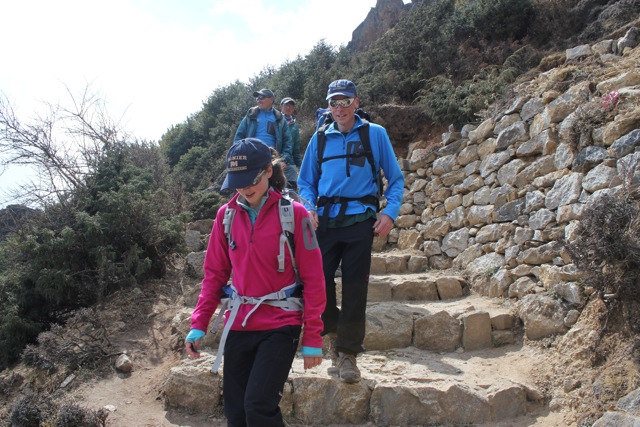 Hi, my name is Sara for those of you that are reading this that don't know me, I am 16 years old, and a sophomore at The Westminster Schools in Atlanta, Georgia. I started climbing when I was 12 years old, and since then I have climbed Kilimanjaro, Elbrus, Aconcagua, Rainier, Denali (Mt. McKinley), and a bunch of other mountains.
I like climbing for a number of reasons. I like training for climbing because I know that when I am doing it its with a goal in mind. I love the people I meet when I am climbing, and hearing all their stories and experiences. I have also been able to travel to a lot of different places like Tanzania, Argentina, Russia, Australia, Nepal, and the states of Washington, Alaska, and Colorado. Its really interesting and fun to go to all these places, and to see different people and cultures.
While on this climb I am working on two different projects for classes at my school:
1. For science, I am measuring heart rate and blood oxygen levels at different altitudes of 4 people (including myself) to study the effects of high altitude. I am taking readings using a small finger device and doing it twice a day. As we move up to higher and higher altitudes its interesting to see how peoples bodies react to the altitude, and how they change as the body starts to acclimatize.
2. Right now I am in the Northern part of Nepal and Tibet is just over the border in China. The Dali Lama is openly held in very high regard here in Nepal, but pictures of the Dali Lama are forbidden in Tibet. For English I will be talking to people about the current situation of the Dali Lama in Tibet, their views on this situation, and any impact its had on climbing near this border and on the villages close to the border.
As I write this I am sitting in an internet cafe in Namche, Nepal. Namche is the center for trekking and climbing in Sagarmatha National Park. Today we took a hike from Namche, which is at about 11,200 feet, up to the villages of Khumjung, Khunde, and Syangbouche. The views from these villages are truly breath taking. Some of the men in the villages work as porters and sherpas (guides for climbers and trekkers), and the rest of the people are farmers. Our group stopped half way at the Everest Hotel to have a coke, and we sat on the terrace with clear views of Everest, Lotse, Ama Dablam, and lots of other huge mountains. Really, it is one of the most beautiful places in the world.

Sara McGahan
×
Sign Up For Everest 2011 Emails
{/exp:mailinglist:form}
---
More to Explore