---
Everest Base Camp Trek & Island Peak Climb: Leaving Base Camp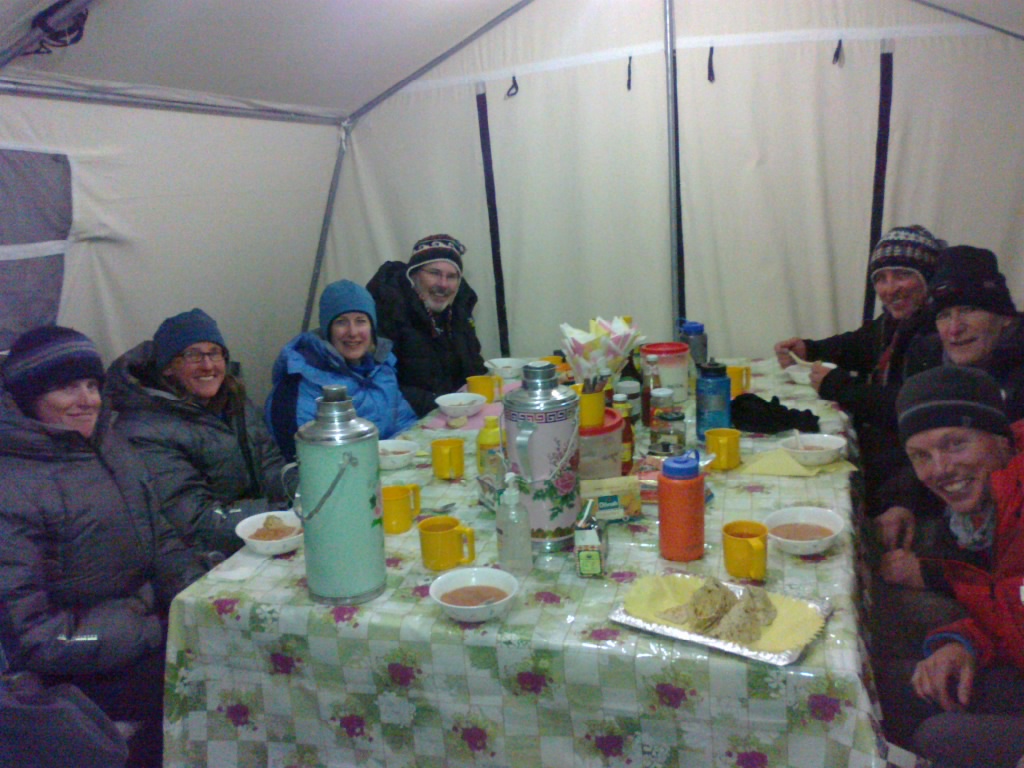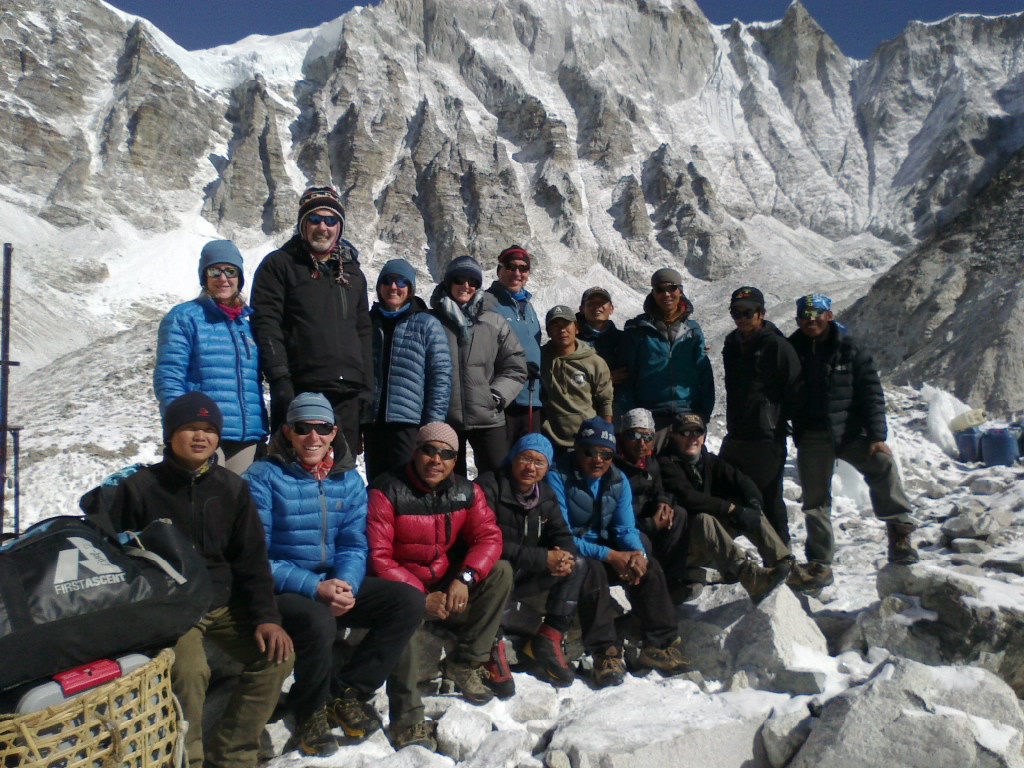 Hey RMI this is Linden Mallory checking in with the Everest Base Camp Trek & Island Peak crew.
The low pressure system that moved in yesterday and brought all that wind and snow to Everest Base Camp blew out last night and we woke up to crystal clear skies this morning at Everest Base Camp.
And it was cold, cold and definitely made packing up quite a chore but we got out of there and said good bye to the Everest Base Camp Staff. We headed back down the mountain. We stopped in Lobuche for lunch and caught up with RMI's Everest Team. We had a good time catching up with Dave, Bill and Sara, letting them know that Base Camp is looking good.
The last part of the day brought us back down the valley to Pheriche where we were a couple of days ago and as we were walking the clouds moved in again bringing some rain, snow and a little bit of hail. The weather has definitely been pretty cold and unstable so we are keeping our fingers crossed that a high pressure system is going to move in as we gear up for Island Peak which we are headed to next.
So the plan is to spend the night here in Pheriche and then we'll head up a little side valley called the Imja Khola Valley to a little town called Chukung where we'll gear up for Island Peak tomorrow. So we'll give you a shout tomorrow and let you know how it goes.
Everybody is doing well. It definitely feels good to get back down to 14,000' after so many nights above 16,000'.
We hope you are doing well and we wish everyone the best.
Take care.

RMI Guide Linden Mallory on the team departure from Everest Base Camp.
×
Sign Up For Everest BC Trek 2011 Emails
{/exp:mailinglist:form}
---
More to Explore