---
Mt. Everest Expedition: Pumori Icefall Awakens Team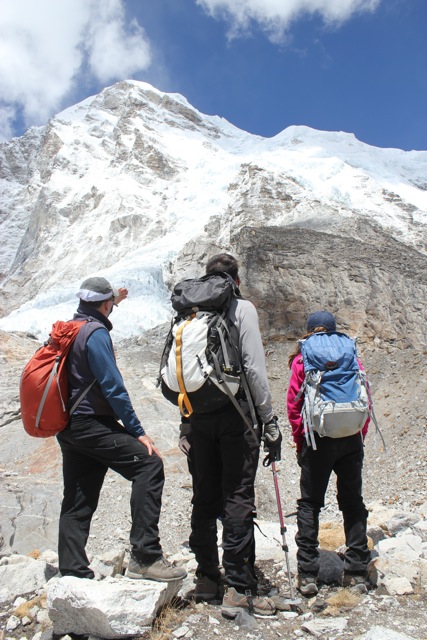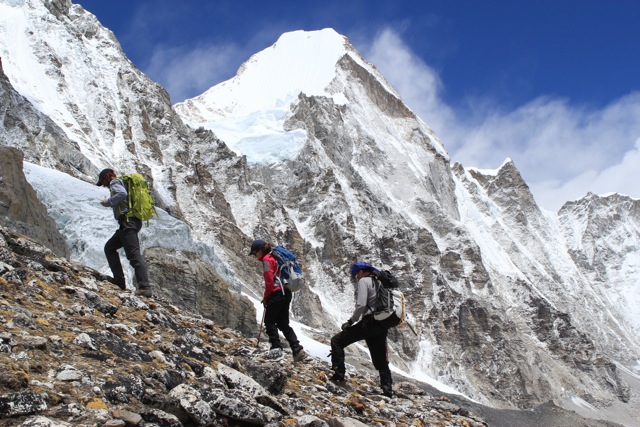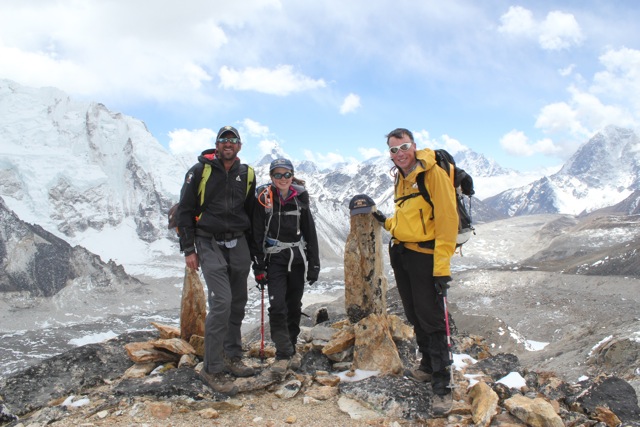 Huge icefall last night off of the nearby peak called Pumori. Named by Mallory in 1921 it means sister or Daughter peak. This mountain is rarely climbed, at over 7,000 meters, it being very steep and with no way to the top without exposing yourself to loads of hanging hazards.
A perfectly clear and calm evening turned into a wild scene as I peaked out of my tent after such a rude awakening by the loud crack, as what I can only imagine were millions of tons of ice being pulverized into powder as it hits the rock and ice surface after its 1,500-foot freefall. Being so bright out with so much moon, it was pretty fun to watch this huge dust cloud come barreling at us. Just as it hit my tent I closed the flap and listened to the rattle and knew why in the morning we had this layer of snow covering our camp.
Dave, Sara, Bill and myself just returned from a hike up to Pumori Camp 1, which sits at 18,600'. And no, we were not exposing ourselves to the hazards I just mentioned, those are farther up the mountain. What we did expose ourselves to were some of the best views of Everest you can imagine. I will let Dave's pictures do the talking.
Linden, who climbed Island Peak this week, just now arrived at Basecamp, so the team is now all here.
Cheers,
RMI Guide Mark Tucker
×
Sign Up For Everest 2011 Emails
{/exp:mailinglist:form}
---
More to Explore