---
Ecuador Volcanoes: Mike Walter and Team's Rucu Pichincha Hike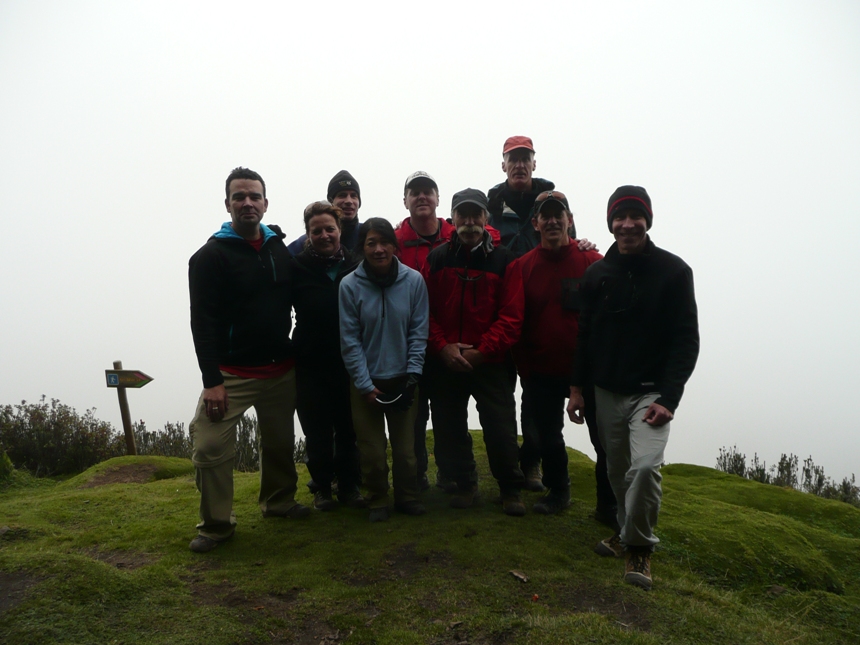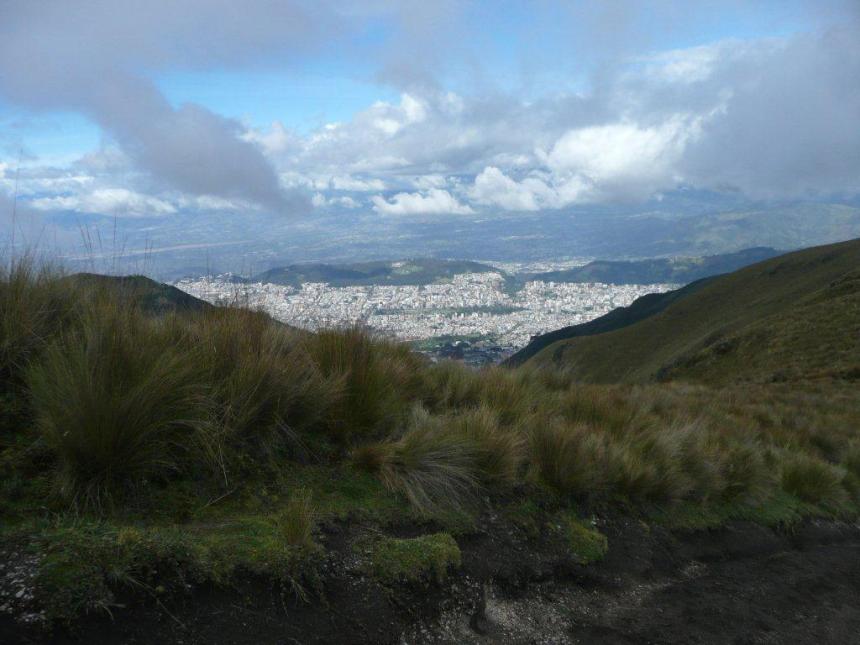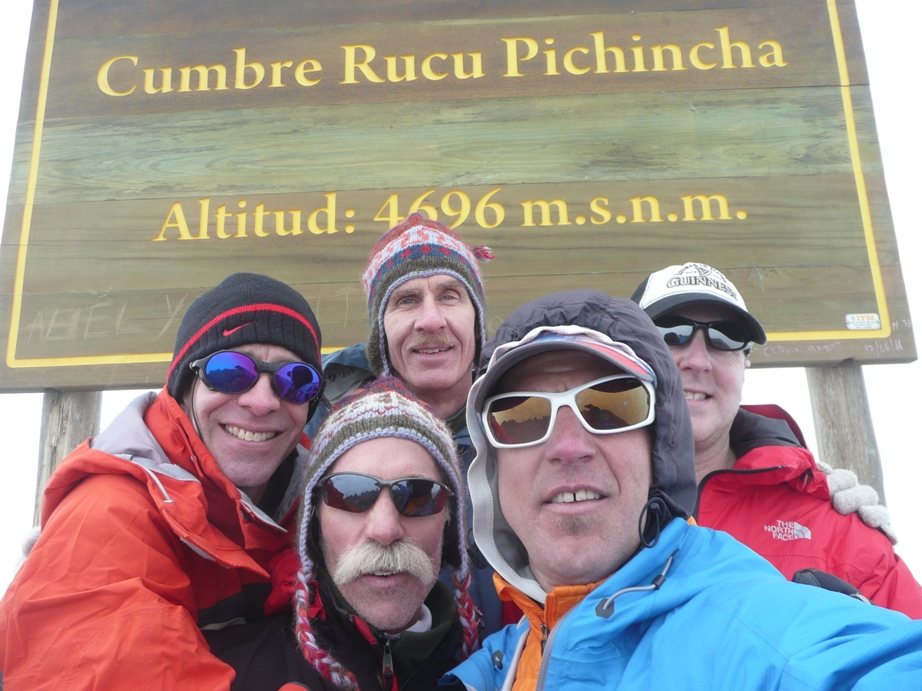 Today we enjoyed our first acclimatization hike, climbing the ~15,500' Rucu Pichincha, a volcano whose flanks form part of the western perimeter of Quito. In order to access the hike, we rode a gondola from Quito to ~13,500'. The hike begins at the top of the gondola and heads west, gradually climbing up a broad ridge. Dramatic views of Quito were afforded, a few thousand feet below us. The weather was great for hiking, with only a light breeze and comfortable temperatures. As we neared the top of Rucu, the trail steepened, climbing up to a col; from here a quick rock scramble led to the top. Views from the top were limited, as we were in the clouds at this point. But as we descended, the clouds dissipated a bit. Everyone did great on this high-altitude climb, especially considering that most of us were at sea-level a day or two before this!
Once we got back to Quito, we had a couple of hours of free time to rest before we headed out for a well-deserved meal where we sampled typical Ecuadorian cuisine, including shrimp ceviche, chicken, pork, and even baked cuy, or guinea pig—a classic dish from the Andes.
Tomorrow we're headed north for our second acclimatization hike to Fuya Fuya, a small mountain near the town of Otovalo. We'll touch base again tomorrow.
Hasta luego!
RMI Guide Mike Walter
×
Sign Up For Ecuador 2011 Emails
{/exp:mailinglist:form}
---
More to Explore