---
Ecuador's Volcanoes: Visiting the Otavalo Market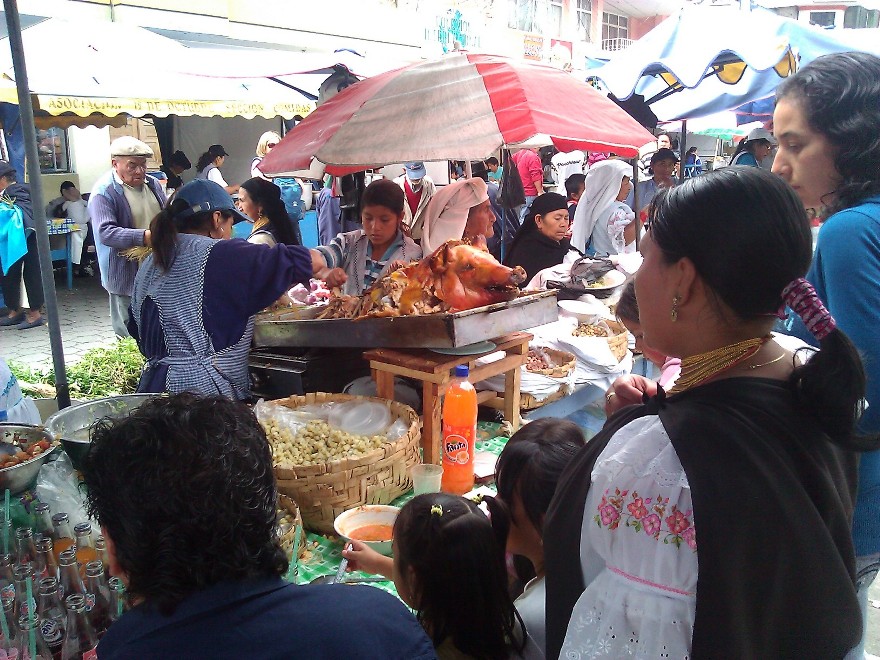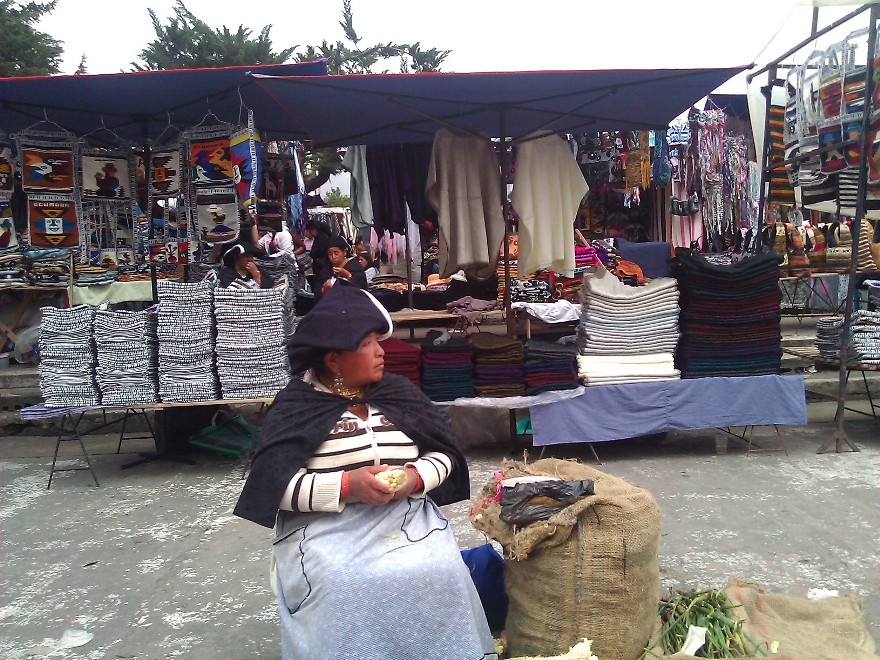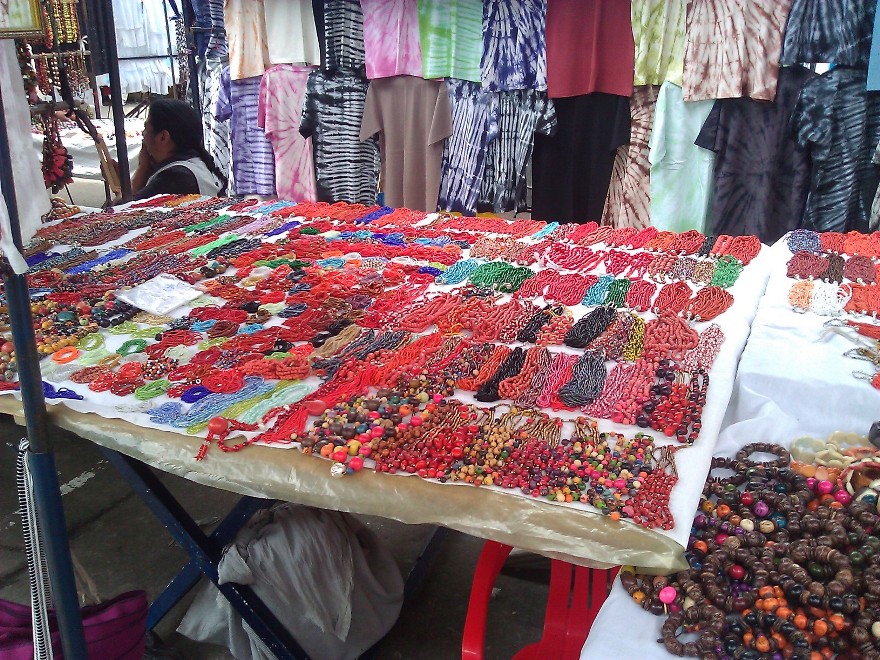 The team enjoyed a delicious dinner at the Hacienda San Luis. We're a colorful bunch of climbers, and the evening was filled with belly laughter.
After a good night's rest, we packed up our bags and headed north to visit the world famous Otavalo indigenous market. We are currently enjoying the market as I write this. Here you can buy all sorts of hand-made items, ranging from alpaca and sheep wool woven goods to wood carvings to jewelry to artwork. The whole experience is nearly overwhelming to the senses; vivid colors, a unique shopping experience, locals dressed in their traditional clothing, and a beautiful setting surrounded by the Andes all come together to make this an unforgettable experience.
After a few hours of enjoying the market, we will regroup for lunch and then make our way up to the climber's hut on Cayambe for the night. Tomorrow we will rest, acclimate to the altitude, and review climbing techniques like cramponing and ice axe arrest, in preparation for our summit bid.
RMI Guide Mike Walter
×
Sign Up For Ecuador 2011 Emails
{/exp:mailinglist:form}
---
More to Explore