---
Shishapangma: RMI Guide Team Returns to Kathmandu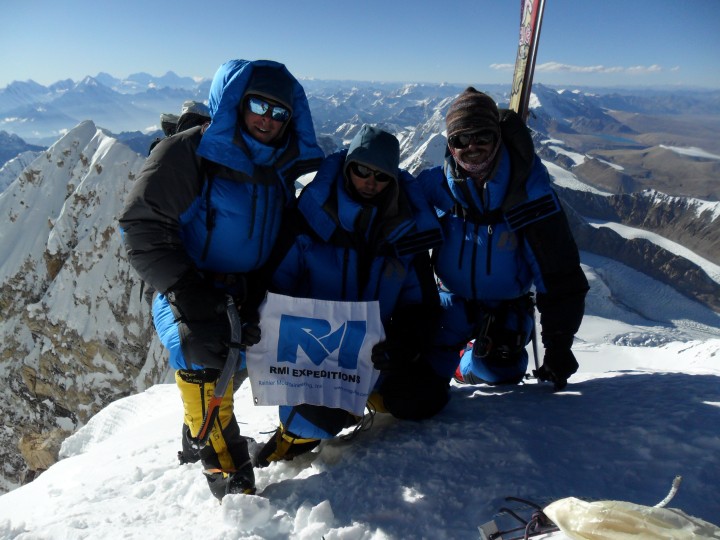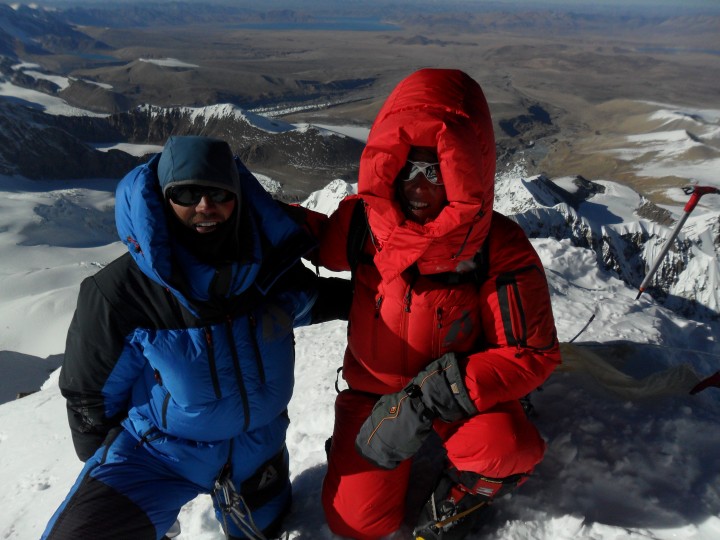 Dear friends, family and colleagues: we are happy to get back in touch with you. Before all, we would like to apologize for the lack of communication of the last 10 days, but unfortunately, we were the most frustrated with that issue. Our satellite phone decided not to cooperate with our solar panel, and recharging the battery was an impossible task. Being the last team this season on the mountain, we could not borrow any other means of communication and we understand the worries this might have caused. But this is what being in the Himalayas brings to all of us…
That said, we are eager to announce that entire team is back safe in Kathmandu after having reached the SUMMIT ON THE CENTRAL SUMMIT OF SHISHAPANGMA at 8013metres!!!!
On Oct.11th, Bridget, Jake, Geoff and Elias reached the central summit in the mid afternoon, on a warm and cloudless day, after having followed the NW ridge for several hours from C3 (Elias and Bridget) at 7450m and from C2.5 (Geoff and Jake) at 7100m. The next day, Oct 12th, Eric and Leon, who had made shelter in C3 the previous day, started strong towards the summit. Leon reached the summit hours later, having Eric turning around well above 7600m in a wise and mature decision that honors this young, strong and smart climber, since his cold toes were not warming up in those early hours and up there you are the mercy of the temperatures.
Two days later, the entire team was reunited at Base Camp, from were we would proceed to do several back-carries to clear our gear and trash from anywhere below C1 at 6400m. After another day of rest and packing, we initiated our descent towards the trail head, also called Chinese Base Camp, were we arrived yesterday, the 16th. We were picked up by our truck (who learned about our arrival by a paper note sent down 2 days earlier with a yak shepherd) which would take us to the town of Nyalam, just a few Kilometers away from the Tibetan-Nepali border, to spend the night. This morning (Oct 17th) we made it into Nepal not without a couple small issues at the border and multiple traffic stops en-route to our hotel in Kathmandu, due to the heavy tourist season in the area. Is close to midnight here, so I will stop writing, but we will send you a good recap of the entire expedition soon.
Again, thanks to all of you for your support, your interest and the good vibrations sent. Best regards.
RMI Guide Elias de Andres Martos
×
Sign Up For Guide News 2011 Emails
{/exp:mailinglist:form}
---
More to Explore
October 27, 2011