---
Everest Base Camp Trek: Linden and Team Summit Island Peak!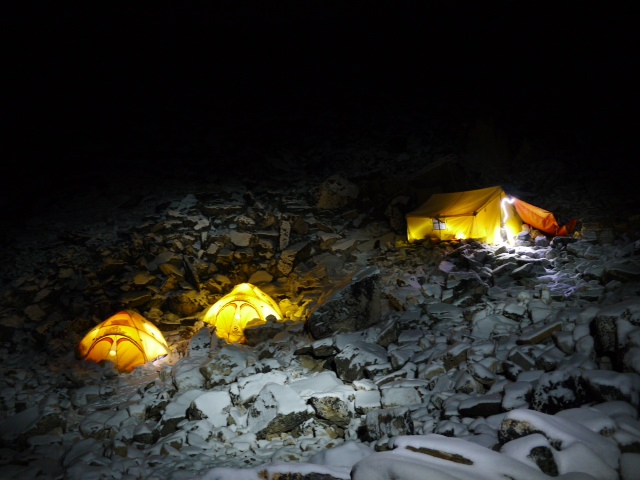 Hey RMI. This is Linden Mallory calling from Island Peak High Camp. We touched the top today. We had a pretty phenomenal climb. Everybody made it, 100% success! The morning started out clear. We had beautiful stars as we were climbing. Nice morning sun. And then right as we started down, we had more snow. Keeps snowing pretty consistently since early this afternoon. The afternoon made the descent a little tricky with all that new snow on top of the rock, but the team did well. We handled it without too many problems and now we are looking forward to heading downhill tomorrow. We will be down lower in the valley tomorrow and will try and send out some photos and a written account. So that's the news. We're all really happy about the climb and happy to be down. And looking forward to getting out of here. Take care.

RMI Guide Linden Mallory

Linden Mallory and the Island Peak team summit!
On The Map
×
Sign Up For Everest BC Trek 2012 Emails
{/exp:mailinglist:form}
---
More to Explore