---
Mt. McKinley: Jones & Team Make Carry Towards High Camp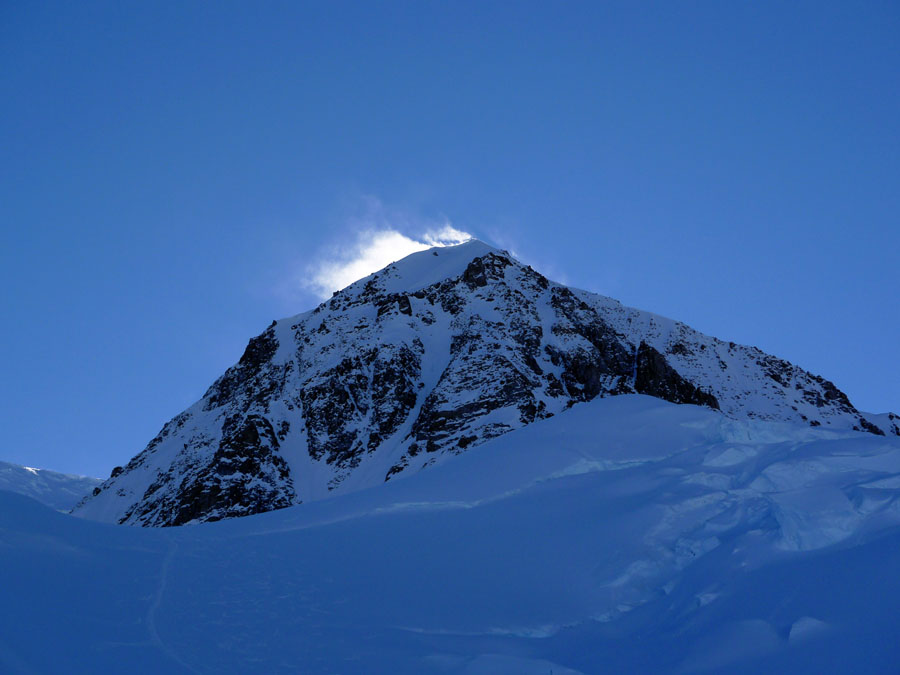 This morning we were prepared for a day in camp as visibility was poor and the winds raged off the ridge of the West Buttress. We enjoyed a long and delicious breakfast of eggs, bacon and three cheeses on a bagel accompanied by fresh coffee. Our meandering discussion spanned many topics and ended with a break in the snow and wind.
Ten minuets later we sprung into action, prepping our packs for a carry up onto the West Buttress proper to 16,200'. We dropped our food, fuel and other supplies for our summit push. We are now set for a move up to high camp in a few days or whenever we get a break in the winds and unstable weather.
With an evening arrival back at 14k camp, we plan to recover and rest in hopes of going upward soon.
On The Map
×
Sign Up For Denali 2012 Emails
{/exp:mailinglist:form}
---
More to Explore
MT. McKinley: Beren and Team Move to 9,500'
June 10, 2012
Mt. McKinley: Okita & Team take walk towards summit
June 10, 2012