---
Mt. Rainier: June 23rd Update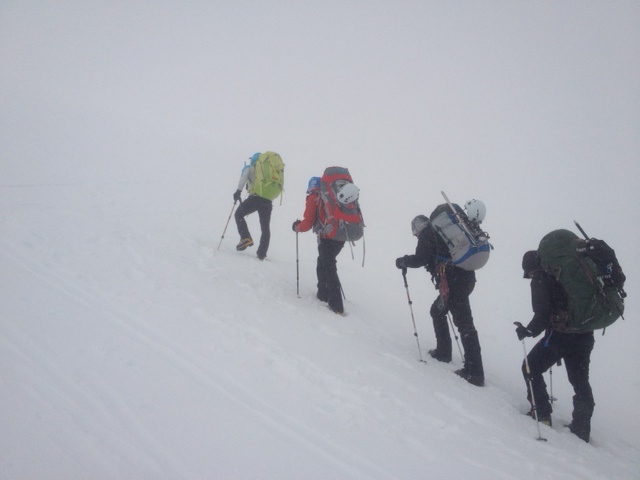 The Four Day Summit Climbs led by RMI Guides Paul Maier and Geoff Schellens were forced to turn around this morning due to deteriorating weather conditions.
The teams reached the top of Disappointment Cleaver at 12,500' before making the decision to turn back.
We look forward to seeing them back at Rainier BaseCamp this afternoon.
---
More to Explore
Mt. McKinley: Walter & Team Visit the Edge of the World
June 23, 2012