---
Mt. Elbrus: JJ and Team at Garabashi Hut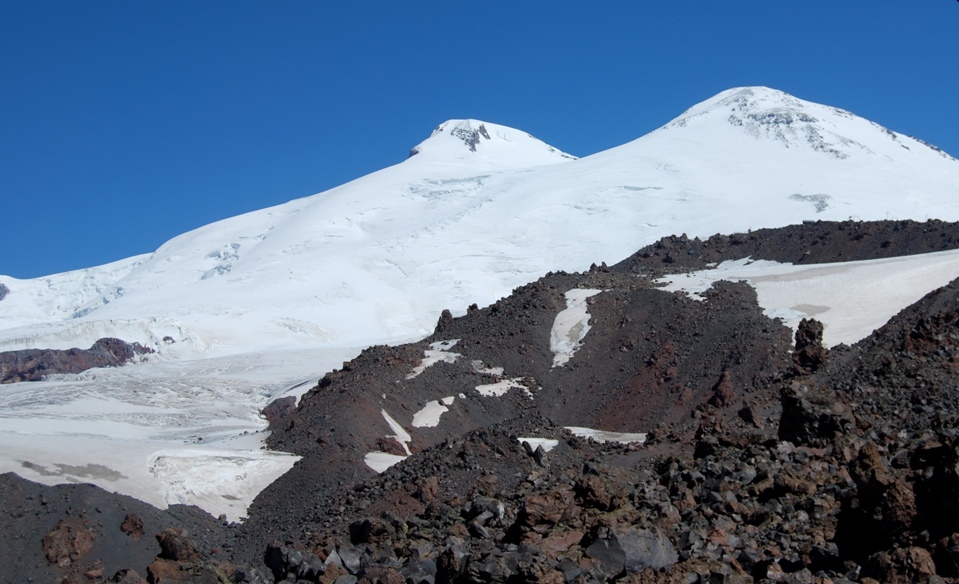 Hello from the Garabashi Hut on Mt. Elbrus (also known as the Barrels Hut).
It was an exhausting day getting up here. First we took a gondola and when we got off we had to walk 175 feet to the next gondola. After our second ride we took a single chair chairlift and that dropped us off at the hut. It was a grueling effort to finally walk up to our private barrel but we are now situated all comfy and cozy.
We had a great lunch and met our Executive Chef Albina who served up seafood salad, hot soup with crackers, cheese and salami. A surprise for me was to see Mariana, who cooked for us back in 2002. That year I brought some Peet's Coffee and a giant smile was on her face when I pulled out another bag of cafe goodness.
The team went for a short but pleasant walk uphill to get our lungs working. Now it's time to relax, drink tea and eat more good food as life at 12,000 feet couldn't be any better.
On The Map
×
Sign Up For Elbrus Southside 2012 Emails
{/exp:mailinglist:form}
---
More to Explore
Mt. McKinley: Hahn and Team Move to 14 Camp
July 6, 2012
Cotopaxi Express: Nugent & Team Update
July 6, 2012