---
Mt. Elbrus: JJ and Team Reach Summit!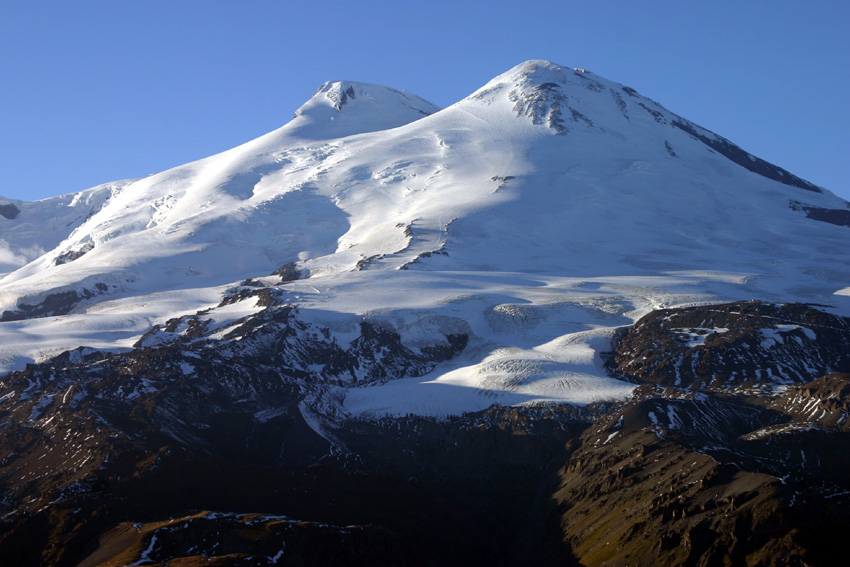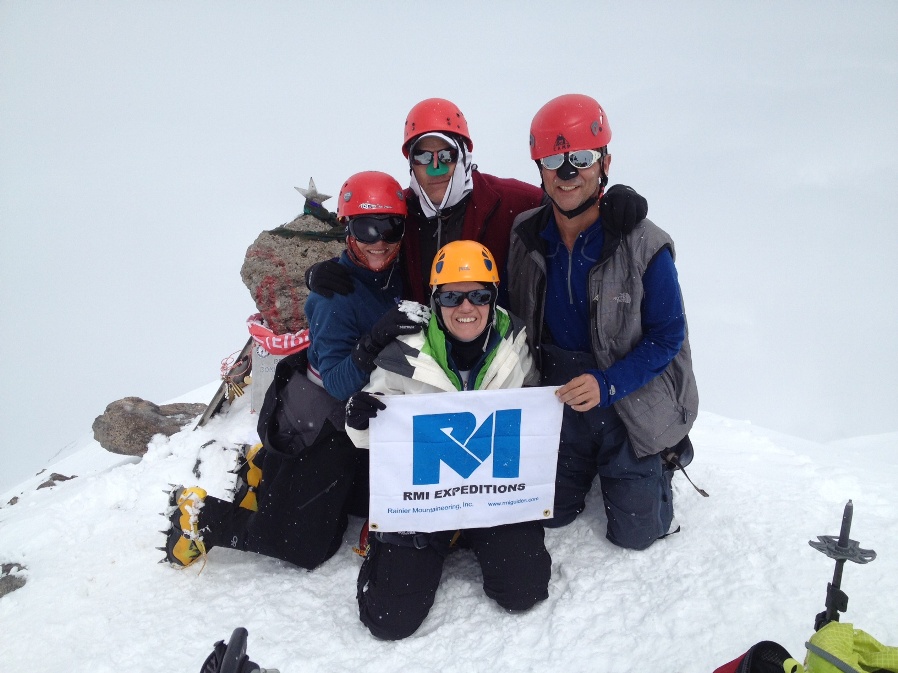 Hello friends and family of Rainier Mountaineering. This is J.J. Justman really happy to report that our entire team is on the summit of Mt. Elbrus as we speak at 18,510'. We had a great day today. We actually started out pretty iffy weather, there were a lot of clouds, winds, sleet, snow and rain but it parted ways. We started out about 3 in the morning and wouldn't you know it, we toughed it out, we are in a little bit of a white out. We wish we could have better photos but we are on top.
Everyone wants to say hello to friend and family back home. I'd like to definitely give a shout out to the folks back at RMI: Autumn, Sarah, Melissa, Lacey and Casey for helping to get this trip started the right way. Definitely helps me focus on what I need to focus on and that was making sure our team was acclimatized and having fun. What do you say guys, are you having a fun time? [Cheers in background].
So, we are a little tired and we still have a little bit of work to do so we are going to start heading down hill. Chaio from Russia.
That was Vladimir our co-guide along here with me, it was great climbing with him. We will have some photos and videos for all of you of our terrific summit day. We will send them tomorrow when we descend to the village of Cheget at the base of Mt. Elbrus.

RMI Guide JJ Justman calls in from the summit of Mt. Elbrus.
On The Map
×
Sign Up For Elbrus Southside 2012 Emails
{/exp:mailinglist:form}
---
More to Explore