---
Mt. Rainier: August 31st Summit!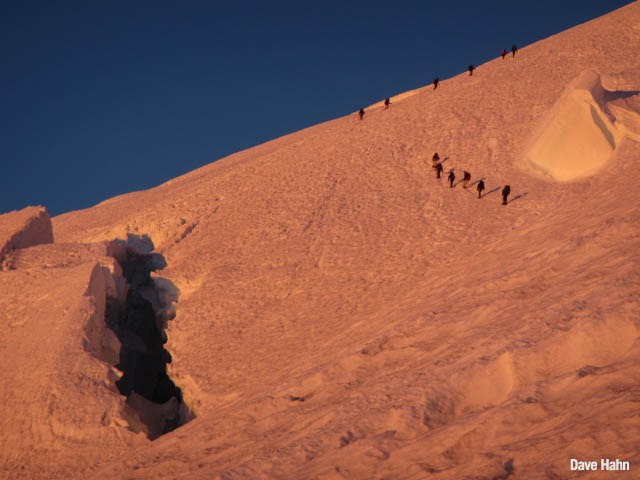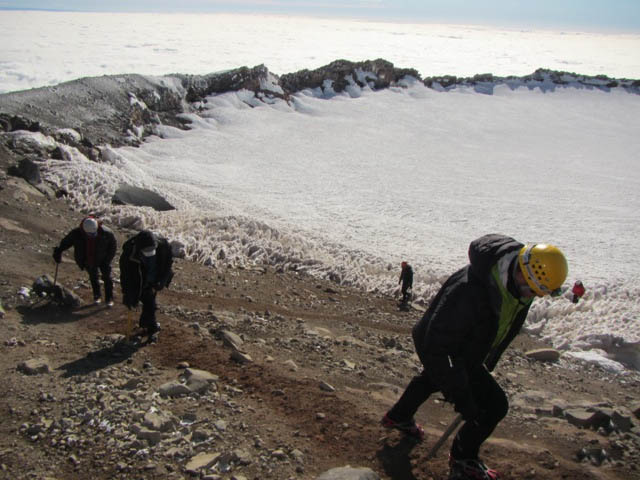 Our Mt. Rainier Summit Climb led by Billy Nugent and Solveig Waterfall reached the crater rim at 6:59 a.m. this morning. The teams reported clear and windy skies and very cold temperatures. Billy and Solveig radioed at 8:15 a.m. that both teams started their descent back to Camp Muir.
Congratulations to today's summit climbers!
---
More to Explore
Mt. Elbrus: The Northside Team Carry Supplies to High Camp
August 31, 2012
Mt. Elbrus: The Northside Team Preparing for Summit Bid
September 1, 2012