---
Aconcagua: JJ & Team on Approach to Plaza Argentina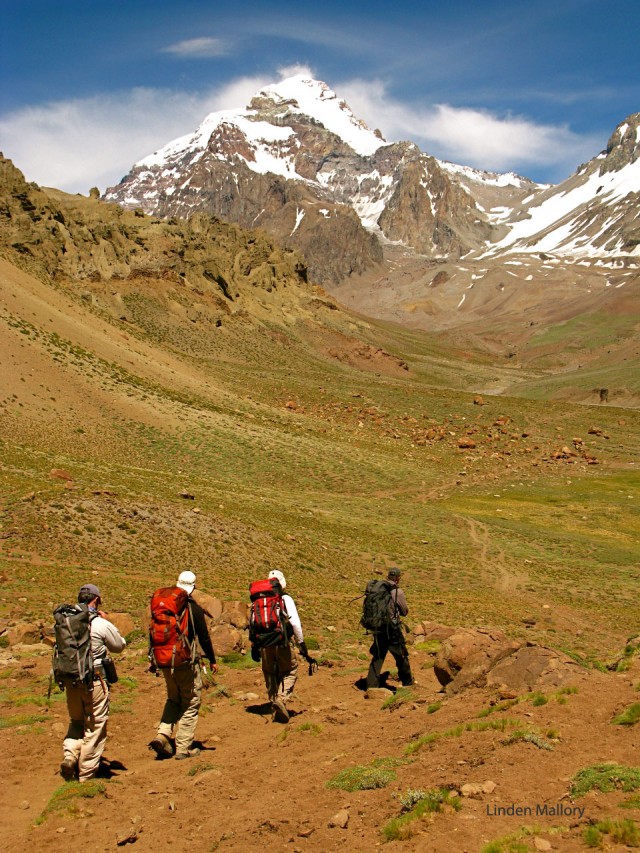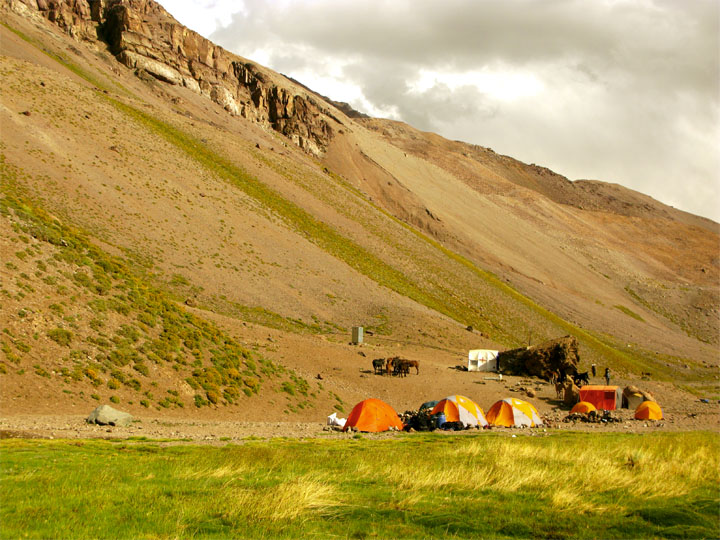 Another great day! Sometimes I am hesitant at writing these blogs. I am lying here in my sleeping bag under the stars watching a meteor shower. And I know some of you are sitting at your desks staring out the window dreaming of adventure. So please live vicariously through us!
The team had a great day. We woke up and had croissants, coffee and Argentinian scrambled eggs. You cannot trek for five hours on an empty stomach. The scenery on the second day gets more spectacular in the Vacas Valley.
However, our journey in the Vacas is over at 11,000 feet. Tomorrow we turn left and trek up the Relinchos Valley towards Plaza Argentina, our Base Camp at 14,000 feet.
The entire team is doing great and we are filled up on grilled chicken, which we had this evening. Tomorrow we will describe the community of Plaza Argentina which will be home for many days as we continue to properly acclimatize.
On The Map
×
Sign Up For Aconcagua 2012 Emails
{/exp:mailinglist:form}
---
More to Explore
Vinson Massif: Team arrives at Vinson Base Camp
December 6, 2012
Vinson Massif: Adjusting to Antarctica
December 7, 2012