---
Aconcagua: Beren & Team Reach Approach Camp 2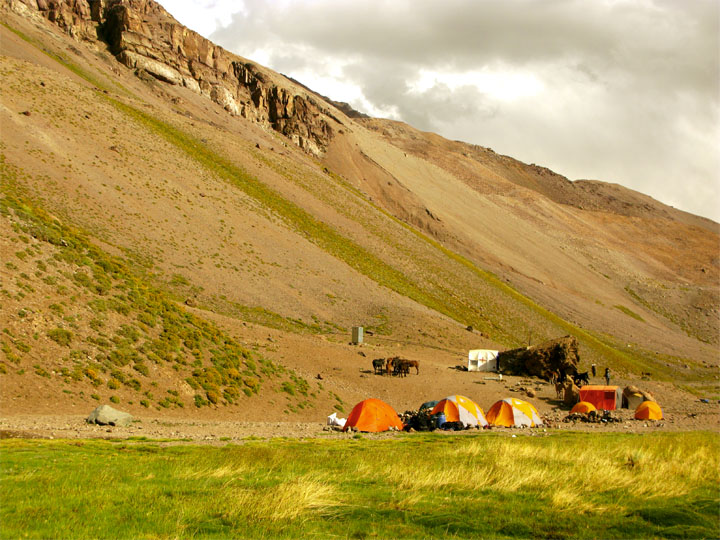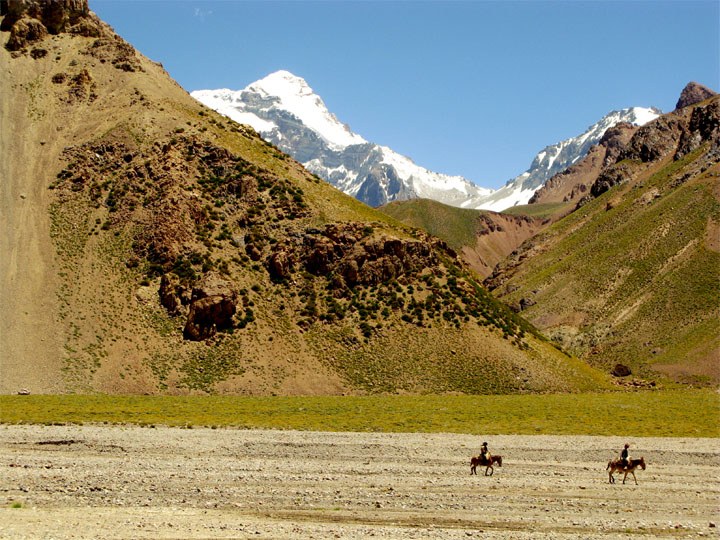 Today we left camp to the sound of our herreros singing as they packed up the mules for Casa de Piedra, today was again hot, but as the temps rose, our tailwind turned into a headwind and kept us cool.
The team did great today, handling day two of our approach and just before camp we were treated to a spectacular view of Aconcagua and Cerro Amenghino. We even saw two guanacos loping down valley as we pulled into camp! Nice to see our objective at last and tomorrow we all look forward to making our basecamp on the mountain.
PS is it the end of the world as we know it? We feel fine.
On The Map
×
Sign Up For Aconcagua 2012 Emails
{/exp:mailinglist:form}
---
More to Explore
Vinson Massif: Hahn & Team Make Move to Low Camp
December 21, 2012
Vinson Massif: Carry High, Sleep Low
December 22, 2012