---
Aconcagua: Beren & Team Ready to Move to Camp 1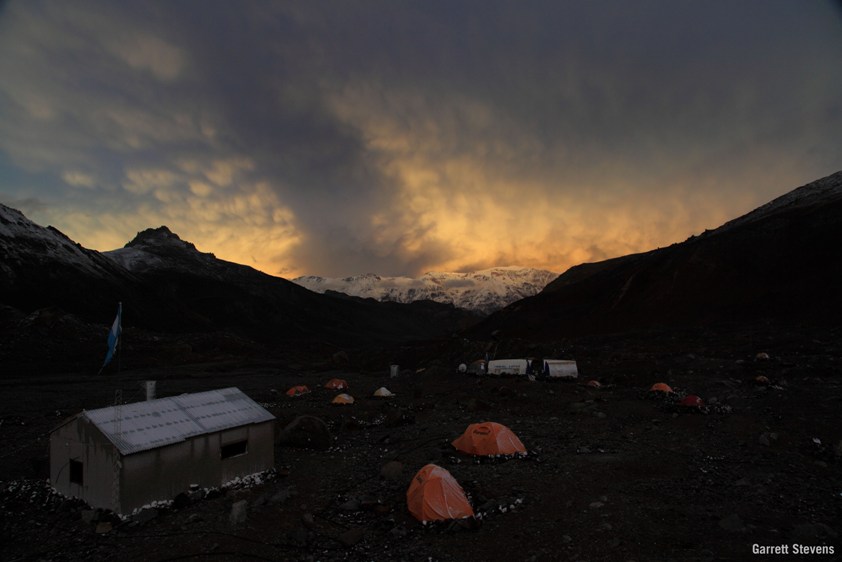 Today we enjoyed the first break in the wind we've seen up here and made a very productive carry to Camp 1. This not only put some much needed supplies higher on the mountain, but gave us a chance to taste our thinnest air so far and work on our high altitude techniques for later on. Tomorrow we will move up to Camp 1 if weather permits and be one step closer to higher exploration.
Tonight after our climbing was complete, we had a great (hopefully) last meal for a while here at BC. It really fueled us for a big day tomorrow, but not nearly as much as reading all the blog responses from everyone back home. Thanks.
PS. Happy Birthday to il Padrino.
On The Map
×
Sign Up For Aconcagua 2012 Emails
{/exp:mailinglist:form}
---
More to Explore
December 26, 2012
Aconcagua: Team Settles in to Camp 1
December 27, 2012