---
Aconcagua: JJ & Team at Casa de Piedra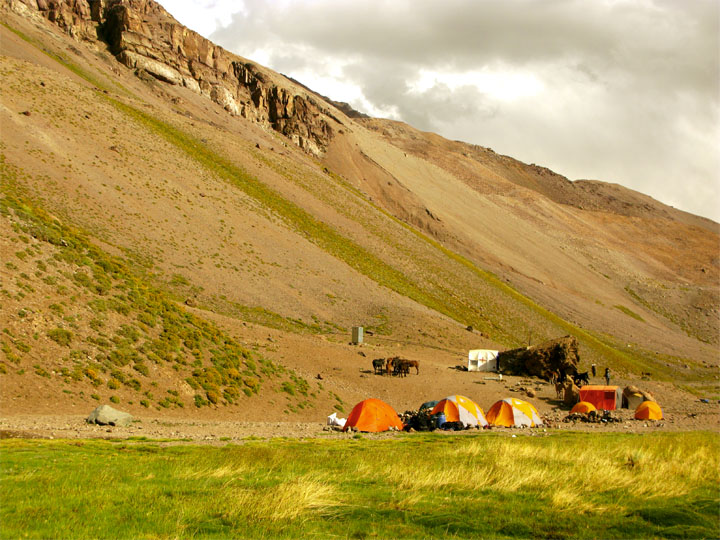 We are cooking with gas now…and fire! Team 3 is at 11000 feet at Casa de Piedra. We had a beautiful day trekking in the warm sun surrounded by the high Andes mountains.
Now, the dining table is up, the chickens are on the grill, the homemade pesto is sautéing, and the angel hair pasta is cooking.
Everyone is doing fantastic and our motto is "a well fed climber is a strong climber". So we are going to sit down to a nice meal and get ready for our final day of trekking into Aconcagua base camp.
×
Sign Up For Aconcagua 2013 Emails
{/exp:mailinglist:form}
---
More to Explore
Aconcagua: JJ & Team Travel the Vacas Valley
January 5, 2013
Expedition Skills Seminar - Ecuador: Training at Altitude
January 6, 2013