---
Aconcagua Expedition: JJ and team carry above Camp 1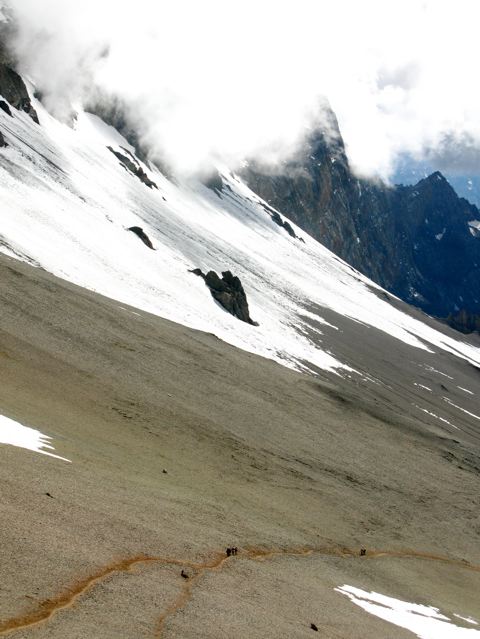 Hello RMI Blog Enthusiasts! Today was more of the same. The team did a fantastic job climbing up to Camp 2 at 18000 feet. We cached more food for up high, some white gas and a few personal items.
In fact, the team was doing so well that after our cache we took a little walk up higher to get a view towards high camp. We made it to 19000 feet when the snow began to fly. It turned out to be a beautiful walk down back to Camp One.
We are drinking hot drinks now and soon we will begin cooking for the team. Tomorrow is a well deserved rest day for all of us here at 16500 feet, which actually is feeling really good for all of us. Everyone here wants to say hi to friends and family back home.
P.S. GO PACKERS!!!!
On The Map
×
Sign Up For Aconcagua 2013 Emails
{/exp:mailinglist:form}
---
More to Explore
Ecuador's Volcanoes: Nugent & Team Visit Otavalo Market
January 12, 2013